New York and Berlin Marathons cancelled due to coronavirus
The iconic races are the latest events to succumb to Covid-19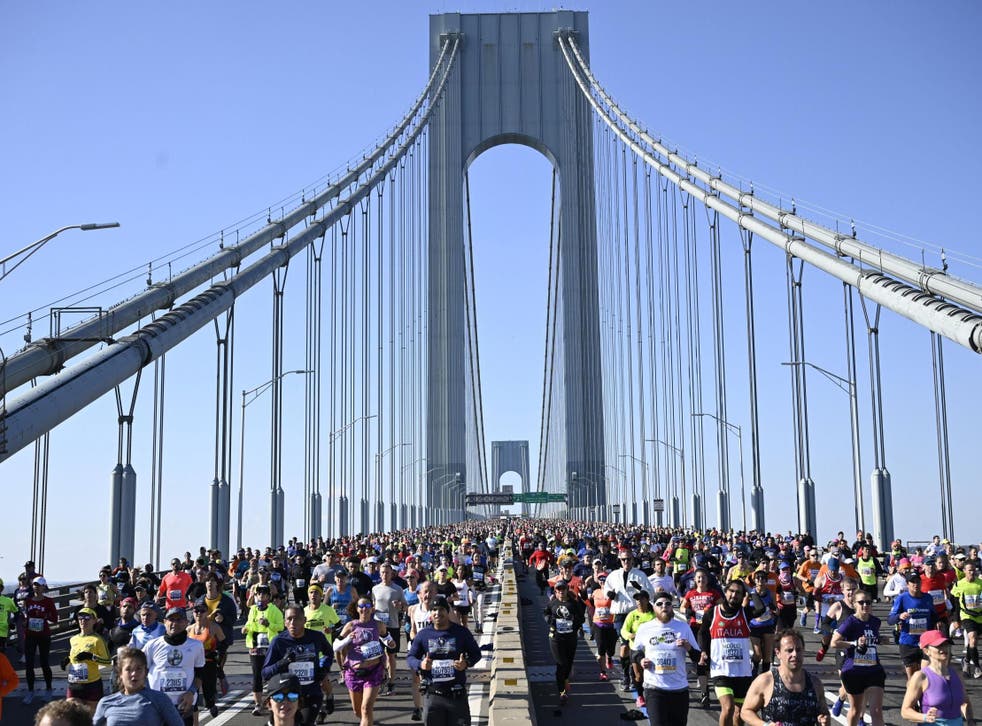 The 2020 New York and Berlin Marathons have been cancelled due to coronavirus, putting the 2020 Virgin Money London Marathon in further doubt.
Berlin was due to take place on 27 September, while New York was set for 1 November.
And with London rearranged for 4 October, New York's decision may hold extra weight, despite race director Hugh Brasher holding out hope last week and announcing no further updates would arrive before 28 July.
A statement from the TCS New York City Marathon said: "The 2020 TCS New York City Marathon, set to take place on November 1, has been canceled.
"New York Road Runners (NYRR), the event organizer, in partnership with the Mayor's Office of the City of New York, have made the decision to cancel the world's largest marathon due to coronavirus-related health and safety concerns for runners, spectators, volunteers, staff, and the many partners and communities that support the event."
While the Berlin Marathon claimed they had tried extremely hard, but the circumstances had made it impossible for the race to occur.
A statement read: "Patience is a much sought-after skill these days. Every day we have to come to terms with new situations, demands and decisions. In the end, all this happens for the benefit of our health.
"Our team has also had to practice patience and constantly checked new possibilities for the BMW Berlin Marathon under the given conditions. In addition, there were countless discussions about a self-developed sophisticated hygiene concept. These processes have required a lot of time as well as your patience. Thank you for your understanding, no matter if you are a runner, skater, wheelchair or handbike athlete.
"As hard as we have tried, it is currently not possible to organise the BMW Berlin Marathon with its usual Berlin charm. Fun, joy, health and success are attributes that characterise the BMW Berlin Marathon, but we are not able to guarantee all of this at the moment. Your health, as well as all of our health, is our first priority.
"Therefore, taking into account the Containment Measures Ordinance due to the Covid-19 pandemic and its latest update on June 17, 2020, the BMW Berlin Marathon 2020 will not be able to take place on September 26-27, 2020. Furthermore, it will also not be possible – after extensive examination and various discussions, also with the authorities – to hold the event at a later date this year."
Register for free to continue reading
Registration is a free and easy way to support our truly independent journalism
By registering, you will also enjoy limited access to Premium articles, exclusive newsletters, commenting, and virtual events with our leading journalists
Already have an account? sign in
Register for free to continue reading
Registration is a free and easy way to support our truly independent journalism
By registering, you will also enjoy limited access to Premium articles, exclusive newsletters, commenting, and virtual events with our leading journalists
Already have an account? sign in
Join our new commenting forum
Join thought-provoking conversations, follow other Independent readers and see their replies