Russia athletics corruption: More shock revelations of doping and bribery put athletics on the brink
World Anti-Doping Agency's announcement will be particularly damning for Russia – and not just with regards to athletics. The level of doping is said to go across sports, with the intimation that it was effectively state-sponsored doping.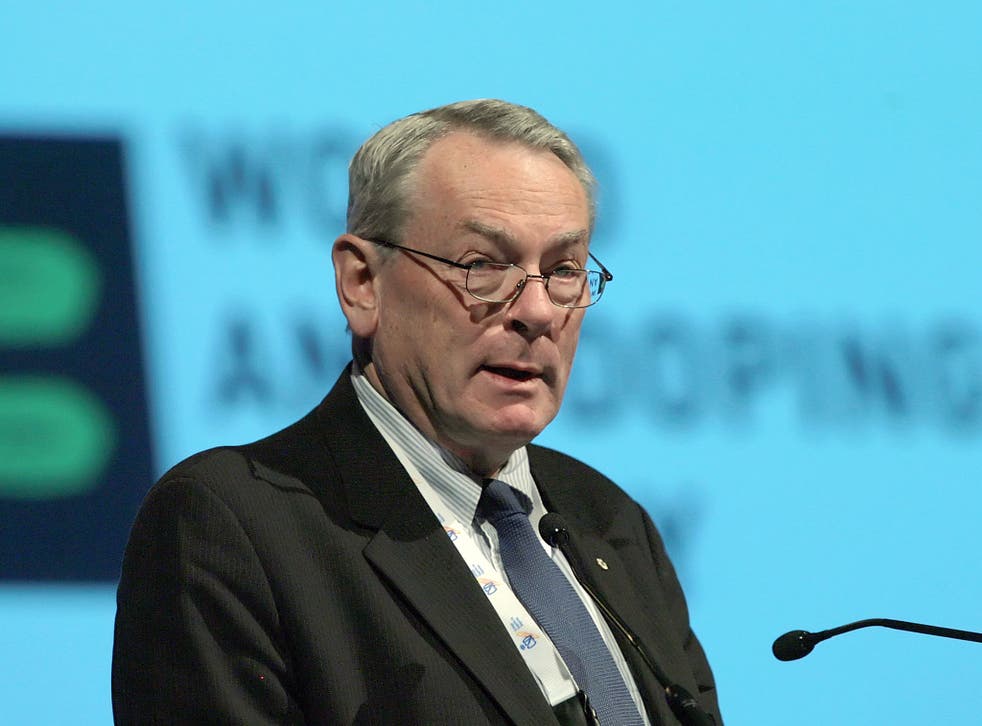 Athletics is set to be rocked to its very foundations in Geneva tomorrow, with another raft of revelations of systemic doping, bribery and corruption at the heart of the sport.
Former World Anti-Doping Agency president Dick Pound will divulge the findings of WADA's independent commission into claims of Russian doping first aired on German television in December 2014.
Revelations from the investigation into the leaked blood passport and its litany of suspicious readings will wait for another day, while the criminal investigation against Lamine Diack, the former president of the International Association of Athletics Federations, his son, his legal advisor Habib Cissé and Dr Gabriel Dollé, the IAAF's former anti-doping chief, will not be part of the report; that is now a criminal matter, having originally been passed on by the commission to Interpol.
Those who have seen the 700-plus-page report from Pound and the other commission members Richard McLaren and Günter Younger with regard to Russia have described it as "explosive".
Amid athletics' last doping scandal over the suspicious blood passports, Diack's successor Sebastian Coe described it as "a declaration of war". The implication now is that what has gone before was a mere skirmish compared to what's coming.
Coe and the IAAF are bracing themselves for damning evidence but, breaking his silence following Diack's arrest by French prosecutors, Coe said he would not push to have Russia excluded from competing at a global level.
Such a stance was already seen in his recent visit to Russia a little over a week ago and his words today backed that up.
"I never say 'never' but my instinct here is engagement rather than isolation is the answer if we want change," he told the BBC. "This is cultural. We need a generation of athletes and coaches to believe it is possible to reach the pinnacle of sport with integrity and as clean athletes. Engagement is much better for internal change but again, I've never said 'never'."
Such a stance is easier for Coe to make than for the athletes who have been denied medals.
In name, Lynsey Sharp is the 2012 European Indoor Champion for the 800m but she finished second on the day behind Russian middle-distance runner Yelena Arzhakova, who was later banned for doping offences and was stripped of her gold.
Following that injustice, Sharp's view is that repeat offenders should face more serious sanctions.
She said: "I think perhaps it's time to punish whole countries. People say it's a generational thing. I'm not sure whether some countries will ever change. It's so deep-rooted in some countries that they will always go out of their way and do things by illegal means to get medals at major championships."
Jessica Ennis-Hill has also been denied gold – at world level – by another Russian cheat, Tatyana Chernova, who has since returned from her doping ban and for now remains the 2011 world champion in name at least.
That case remains with the Court of Arbitration for Sport, the IAAF having pushed for Chernova's title to be rescinded both because of her failed test but also following further damning evidence from her blood passport.
Today's announcement will be particularly damning for Russia – and not just with regards to athletics. The level of doping is said to go across sports, with the intimation that it was effectively state-sponsored doping.
One member of the commission, McLaren, suggested the level of corruption engulfing athletics was bigger than that of football's governing body, Fifa. He said: "Here, you have people putting money in their pockets and also either delaying the processing of doping positives or covering those positives up. What happens is that a guilty athlete is able to compete and it's affecting athletes all over the world."
Coe, however, refused to be drawn into any comparison, insisting: "It's not for me to benchmark against another sport."
But he is adamant that despite his "clear shock, great deal of anger and a lot of sadness" at the events of the past week athletics can restore its tarnished reputation.
"Public trust will not come back quickly," he said. "We need to look at ourselves here. This is not something we can absolve ourselves of. This is a very bad moment for our sport. I'm determined to push that change."
He added: "I'm just angry, bloody angry. I'm angry about the position our sport is in today. I'm shocked, I'm angered and dismayed. These are dark days.
"We shouldn't kid ourselves – it's going to be a long way back to rebuilding trust.
"I will have a raft of reforms in place and ready for the approval of the council in two weeks' time. Everything is under review. I'm more determined than ever to create a sport that is accountable, responsible and responsive.
"If these allegations [against Diack, his son Papa Massata Diack, Cissé and Dolle] are true, they are abhorrent, and my job is to make sure we're never able to return to this place again."
Join our new commenting forum
Join thought-provoking conversations, follow other Independent readers and see their replies