Sanya Richards-Ross: 'Every female athlete I know has had an abortion,' reveals four-time Olympic champion
The retired 400m runner reveals she had her own abortion just days before 2008 Beijing Olympic Games in new autobiography 'Chasing Grace'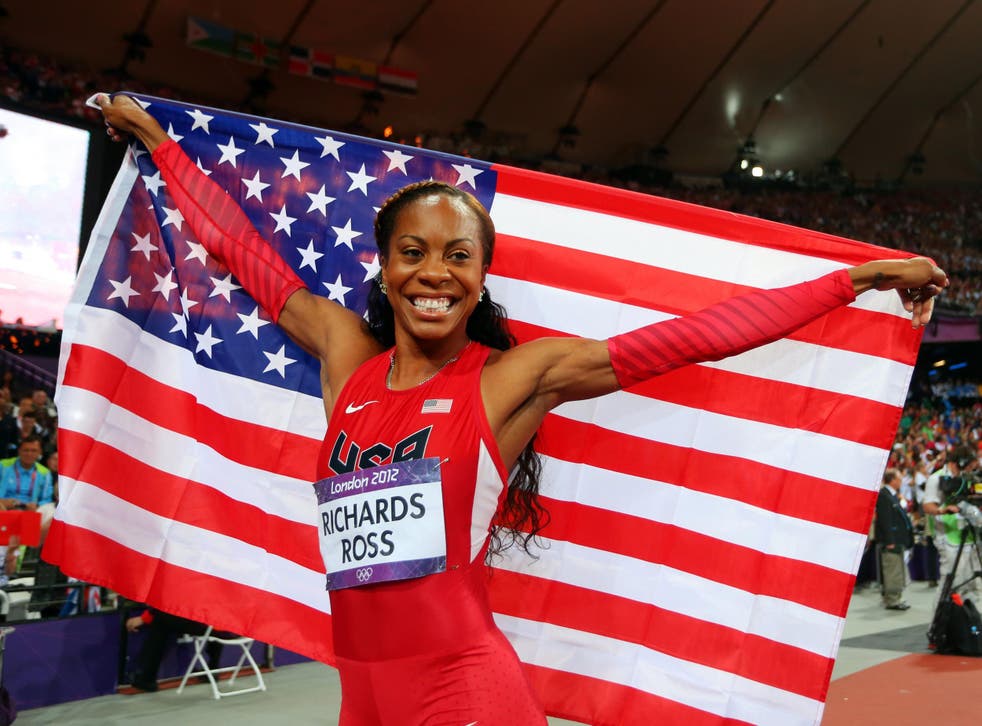 Sanya Richards-Ross, the four-time Olympic gold medallist, has revealed that she had an abortion two weeks before the 2008 Games in Beijing and claims she does not know of another female athlete who has not had a termination of her own.
Writing in her new autobiography Chasing Grace the retired US athlete, who was the leading 400m runner for the best part of a decade, says the decision will "forever be a part" of her life.
"The culmination of a lifetime of work was right before me," she writes.
"In that moment, it seemed like no choice at all.
"The debate of when life begins swirled through my head, and the veil of a child out of wedlock at the prime of my career seemed unbearable.
"What would my sponsors, my family, my church, and my fans think of me?"
Richards-Ross went on to win gold in the 4x400m relay at those Games but was disappointed at finishing with a bronze in the individual event.
She told Sports Illustrated's 'Now' programme that she believes the abortion had a part to play in her performance and that many female athletes have had similar experiences.
"The truth is, it's not really an issue that's talked about - especially in sports," she said.
"A lot of young women have experienced this.
"I literally don't know another female track and field athlete who hasn't had an abortion - and that's sad."
Richards-Ross, who was engaged to her now husband at the time of her abortion, hopes that by opening up about the subject she can help to break the taboo and aid other female athletes who have the same decision to face in the future.
"I'm hoping this will open up some discussion," she added.
"Especially to help young women, who were in my position, not have to experience what I did."
The 32-year-old believes there is not enough information out there for younger women about contraception, especially as many are ashamed to speak to their parents about it.
"A lot of the information you get is from your peers," she added.
"There's a miseducation when it comes to young women because we're having to educate ourselves."
Join our new commenting forum
Join thought-provoking conversations, follow other Independent readers and see their replies