Skyrunning: Brutal long-distance races coming to a peak near you...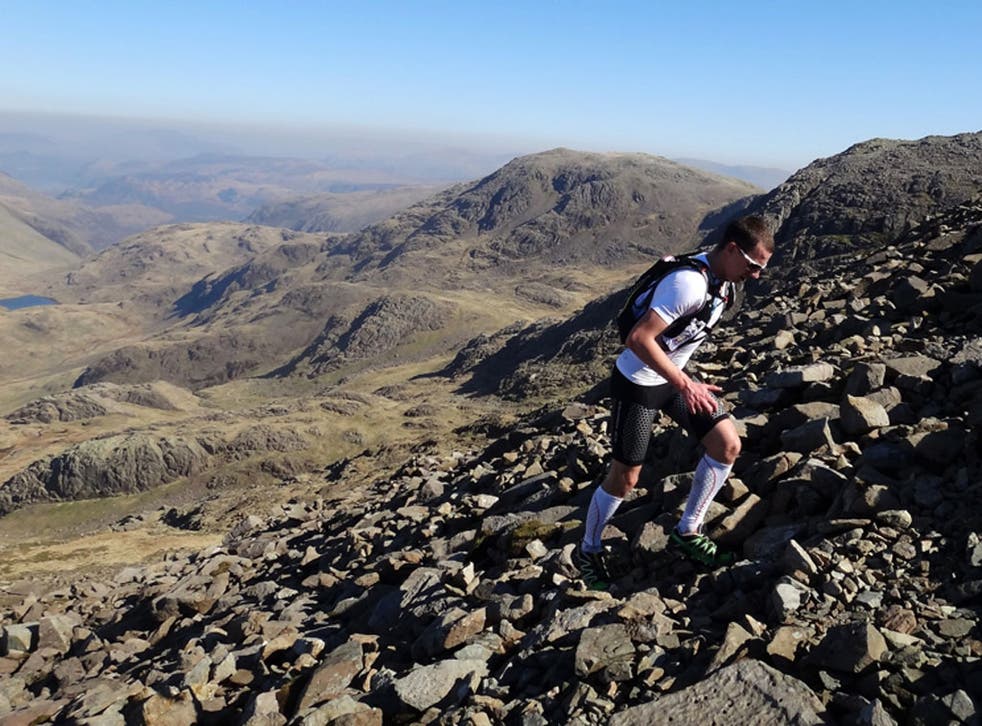 You have been warned: Skyrunning is coming to Britain. But don't worry; it is not, despite anything the name might imply, a prog rock supergroup.
Rather it is a series of brutal – and lucrative – long-distance running races over altitude which take place in the United States, the Canary Islands and the French and Italian Alps.
Skyrunning has transformed the niche sports of ultra-running and trail-running, whose races traditionally offer little more than a cuppa and a medal for runners' efforts – no matter how long the race or where in the field they finish.
Instead athletes can bag up to $200,000 (£122,000) worth of cash and prizes if they win the Skyrunning ultra world series, which is contested over five races of ultramarathon distances of up to 50 miles .
On 4 October the first British series will begin it was announced yesterday, with the 3x3 Ultra in the Lake District, home to some of the toughest fell races – jaunts over muddy, rocky and downright steep terrain in often grim conditions.
But unlike the traditional fell-running events that have been taking place in Cumbria for almost 100 years, which tend to involve courses up to marathon distance and a single peak, the 3x3 Ultra will be almost 50 miles long and take in three mountains, including Scafell Pike, the tallest in England, with a total elevation of almost three miles.
The prize-money is yet to be finalised and, though organisers say it will not be of the calibre of the world series, it will be worth the trip. But the winner of the UK series will then be invited to compete with the big boys (and girls) in the global event. And as any fell-runner will no doubt agree, any money is better than nothing.
Race director Ian Mulvey also hopes the 3x3 Ultra and national series will take trail-running beyond its current image of slightly addled runners battling through sleet and mud for a souvenir T-shirt.
"Having raced in Europe I can see the potential of bringing Skyrunning to the UK," Mulvey said. "In terms of raising the profile of UK ultra-running, I think this will take it to the next level and give us recognition on an international scale."
The circular course, which starts in Keswick, has been designed by Ricky Lightfoot, the current world trail-running champion and a Cumbria native. And although the Lake District cannot offer the altitude of the Rockies or the French Alps, elite athlete Tom Owens, two-time winner of the eight-day, 142-mile Transalpine race through Germany, Austria and Switzerland, believes the difficulty of the terrain will more than make up for the lack of height.
"We may not have the required altitude that a Skyrunning race would require in Europe," Owens said, "but this is compensated for with the amount and steepness of climb that we can accumulate over distance."
Join our new commenting forum
Join thought-provoking conversations, follow other Independent readers and see their replies