World Athletics Championships: Christine Ohuruogu looks forward in her history quest
Olympic silver medalist will be gunning for gold in Moscow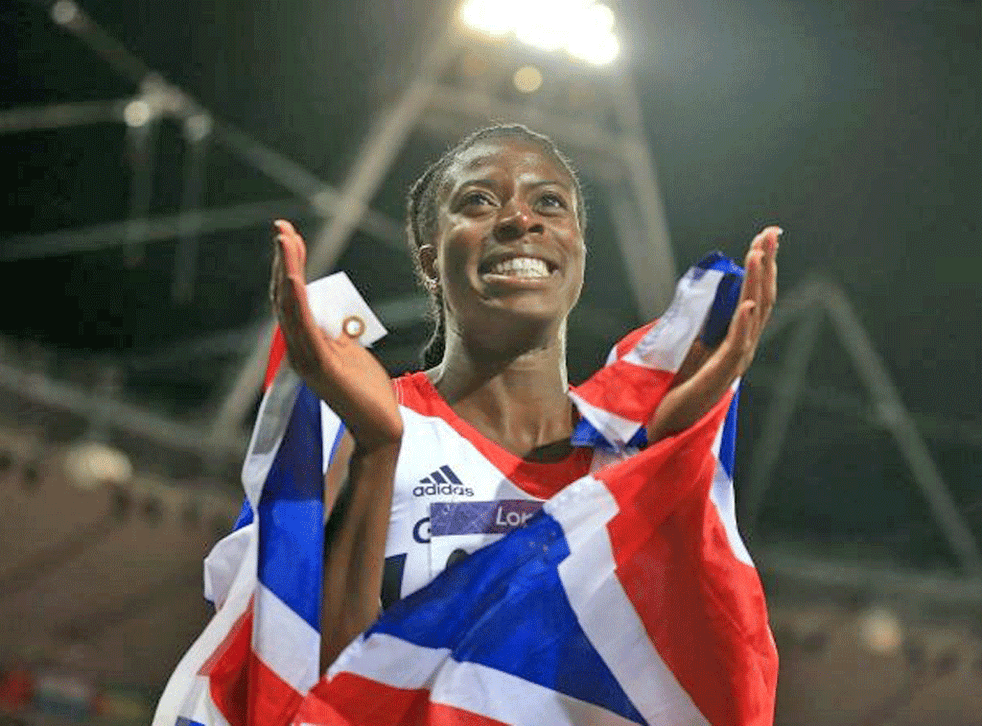 In her rallying speech to the British track and field troops on the eve of the World Championships, Christine Ohuruogu, the designated captain, chose not to delve into the past for inspiration and instead urged her team-mates (among them, her 20-year-old sister Victoria, a fellow member of the 4 x 400m relay squad) to concentrate on "burning ships," as she put it: leaving nothing behind in the quest to make a mark in the here and now.
It just so happens that the Muscovite arena where the Uhuorugos and Co will be competing from this morning – formerly Lenin Stadium, now the Luzhniki Stadium – was the setting for one of the great British athletics shows of time gone by: when Steve Ovett, Sebastian Coe, Allan Wells and Daley Thompson all struck gold at the boycott-affected Olympic Games of 1980. The elder Ohuruogu was not born until 1984, so she can perhaps be excused not dwelling on those past conquests here in the Russian capital. In any case, she stands to make history of her own in the next three days.
No British woman has ever won two World Championship title and only two men have achieved the feat: Colin Jackson and Jonathan Edwards, once of hurdling and triple jumping fame, now of television presenting and punditry renown. They both claimed their crowns six years apart – Jackson in Stuttgart in 1993 and Seville in 1999, Edwards in Gothenburg in 1995 and Edmonton in 2001.
It is six summers now since Ohuruogu emerged from the 12 month ban she served because of three missed drug tests to win the 400m in stunning style in Osaka. Since then, the 29-year-old Londoner has won Olympic gold and silver and overcome a career-threatening quadriceps injury. Amantle Montsho of Botswana goes into the first round heats today as the woman to beat; she is the reigning champion and leads the world rankings with a time of 49.33sec. The British captain, however, is in the best pre-championship form of her life.
At the Sainsbury's Anniversary Games on home ground a month ago the East Ender pulled clear of a Diamond League field to win in 50.00sec, her quickest one-lap time outside of the Olympics or World Championships. "It's the fastest time I've ever run going into a championships, so it looks good," Ohuruogu said.
Asked if she might have peaked too soon, she replied: "If I didn't believe there was more to come I'd just keep myself at home. There wouldn't be any point in me being here. Hopefully there is more in the tank, and I think there is."
Twelve months ago Ohuruogu emerged from three years of injury struggles to take silver behind Sanya Richards-Ross of the USA, who is absent from the field here. "I think a lot of the British athletes learned from London 2012," she reflected. "It was one of the hardest situations we'll ever have to deal with
"I learned that if I keep my head strong and my faith then I will deliver regardless. I think in
2012 nobody thought that I was going to medal but I didn't really care.
"What mattered was what I thought. And I believed I could medal. I even believed I could go ahead and win it.
"Even though I had three years out, I could still prove to myself that if I keep believing and keep my trust and my faith then I will do a good job. And I did."
The captain's first job here comes at 3.13pm British time. She has been drawn in heat two – in lane six of the Moscow track where Ovett, Coe, Wells and Thompson did Britain proud precisely one-tthird of a century ago.
Mission to Moscow: Five up-and-coming Brits at the worlds
Jessica Judd (800m)
Judd has burst on to the scene in a major way this season with victory at the European Team Championships in Gateshead followed by a Diamond League win in Birmingham. A calf problem at the trials curtailed the 18-year-old, who is expecting her A level results while she is in Moscow, but she is fit again for the Worlds.
Delano Williams (200m)
Seen as one of the most exciting talents in global sprinting, the 19-year-old from Turks and Caicos, now running in a British vest, was just 0.02secs outside Usain Bolt's Jamaican Boys and Girls Championships record for the 200m.
Victoria Ohuruogu (4x400m relay)
The 20-year-old is the younger sister of Christine and, while not quite of the same prowess as her sibling over one lap of the track, she has also impressed climbing up the ranks.
Sophie Hitchon (hammer)
Just 22, Hitchon is the British record holder and a previous world junior champion. Last month she became European Under-23 champion.
Deji Tobais (4x100m relay)
Of the crop of up-and-coming British sprinting talent, Adam Gemili is the best known, although Tobais ran him relatively close to take the silver to Gemili's gold at the European Under-23s earlier this season.
Join our new commenting forum
Join thought-provoking conversations, follow other Independent readers and see their replies