World Championship: Adam Gemili quickly making up ground after career change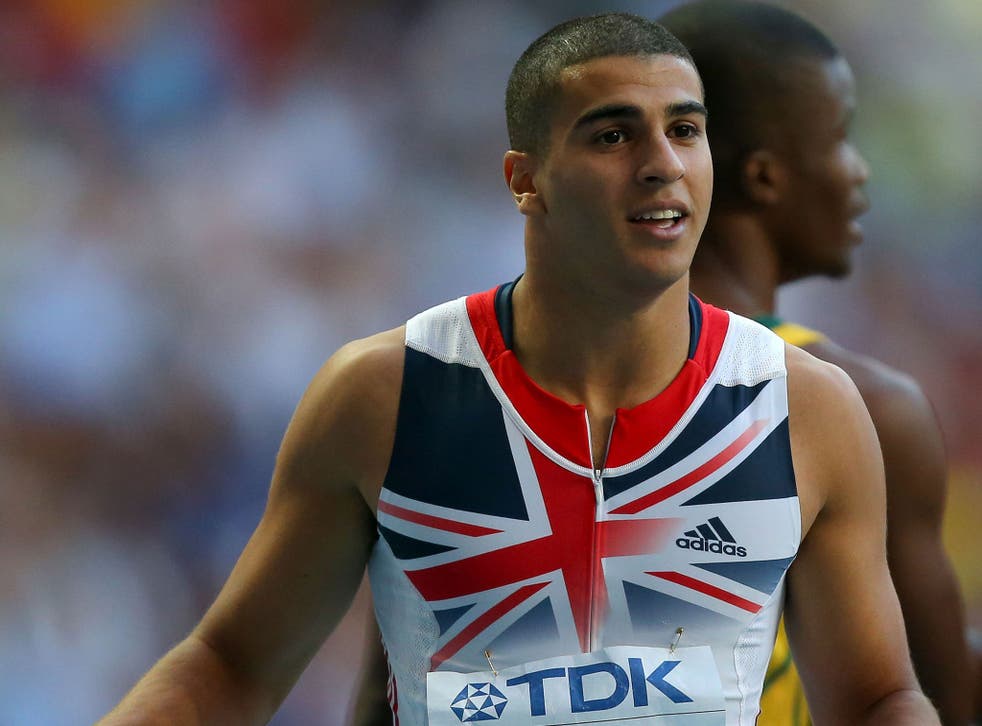 And to think… instead of settling into his starting blocks next to Usain Bolt in the World Championship 200m final yesterday, Adam Gemili might have been lining up for Dagenham and Redbridge at Glanford Park, home of Scunthorpe United.
At the start of the football season before last, the Dartford flyer was on the books of the Daggers, playing right-back on loan to Thurrock. Two years on, the teenager's speed was being put to better use: in lane five of the Luzhniki Stadium, one lane outside the record-chasing Lightning Bolt. At 26, Bolt was chasing a seventh World Championship gold medal, a ninth medal in all. With the 4 x 100m relay to come today, Carl Lewis' record of 10 medals was in the sights of the 6ft 5in clown prince of the sprint game. At just 19, Gemili was running in his first senior major championship final, 12 months on from making the Olympic 100m semi-finals in his maiden season as a footballer-turned-sprinter.
Having smashed through the 20sec barrier with his 19.98sec semi-final win on Friday, the question was: could the Kentish Billy Whizz claim a place on the World Championship podium – a feat Bolt, for all his years as a teenage sensation, did not manage to achieve until the month after his 21st birthday, when he took silver behind Tyson Gay in Osaka in 2007. He gave it a right good go. Unfazed on the start line, Gemili beamed his megawatt smile when he was introduced to the crowd. "Wow!" he exclaimed.
He maintained his composure when Bolt zipped past around the bend and was battling for the bronze until the 30 metres from the line. Still, fifth place in 20.08sec represented another major step.
"What an experience this whole champs has been for me," he reflected. "I thought I could be in the medal mix but I'm very lucky. I'm really happy."
There is clearly much more to come. It was only in the latter months of 2011 that Gemili started full-time sprint training and he has yet to have a full winter's training behind him. In March this year, he was on crutches after undergoing a foot operation.
Only one British sprinter has gone quicker at 200m. That is the 14st 10lb outhouse known as John Regis, who clocked 19.94 en route to World Championship silver in Stuttgart in 1993, then improved his GB record to 19.87 a year later. Regis remains the only British sprinter to have won a World Championship 200m medal.
It might have been different for him, too. His boyhood dream was to follow in the stud marks of his cousin, the England striker Cyrille Regis, and he spent four weeks on trial with Newcastle as a teenager.
"I can remember playing against Kevin Keegan in training," Regis recalled. "I was a charging right winger but they were looking for someone with a bit more subtlety."
Sunday's main events
Women's 4x100m relay heats (1.15pm; GB heat 2)
Men's Triple jump final (1.45pm)
Men's 4x100m relay heats (1.50pm; GB heat 1)
Men's 1,500m final (2.25pm; Chris O'Hare)
Women's 800m final (2.50pm)
Women's 4x100m relay final (3.10pm)
Men's 4x100m relay final (3.40pm)
Join our new commenting forum
Join thought-provoking conversations, follow other Independent readers and see their replies