World Championships 2013: Just chill out, have a cuppa - Mo Farah had no doubt he would win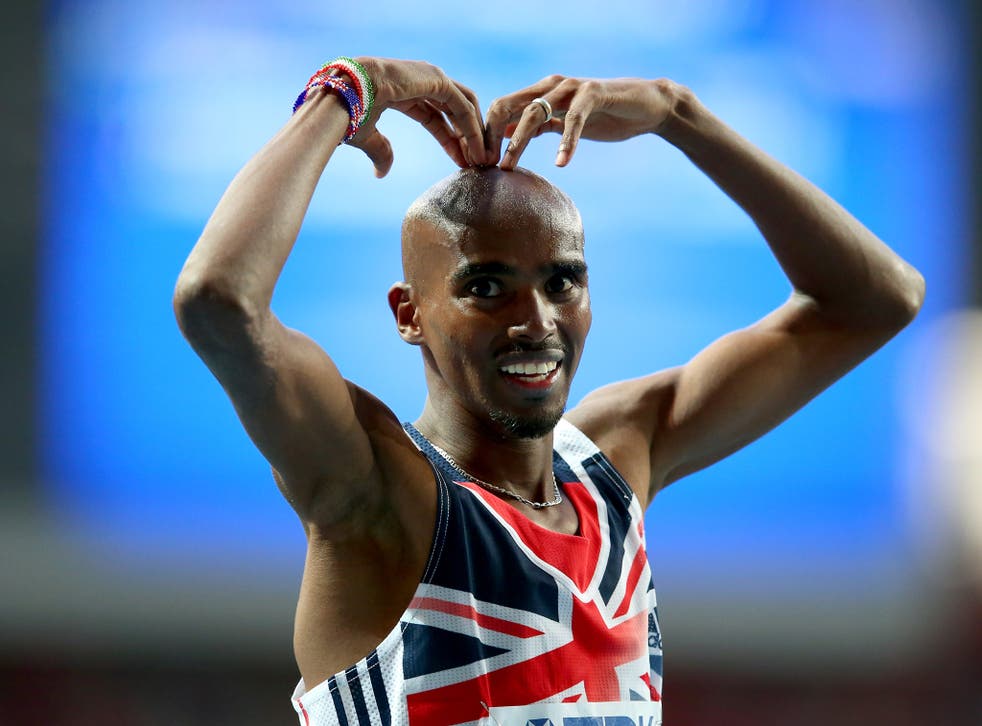 On the eve of the 5,000 metres final at the World Championships here in the Russian capital, Mo Farah was asked by the BBC whether he had a message for the Great British public back home. "Chill out," he replied. "Have a cup of tea. Mo's on the track."
It was not quite as effusive as the message delivered to readers of The Sun by Dave Bedford on the morning of the 10,000m final at the Munich Olympics back in the mists of 1972. "Stand by your beds and watch me win a gold medal for Britain," the great showman of British distance-running proclaimed. He finished sixth and ran off into a nearby woods, weeping.
On the evidence of Farah's stunning form of late – most recently the home-straight sprint that burnt off Ibrahim Jeilan in the 10,000m final here last Saturday – only a repeat of that Munich 10,000m final was going to scupper his challenge for a fifth global (world or Olympic) title, two more than any British athlete has ever won.
A Munich repeat not so much in the manner of Bedford being unable to grind down the opposition from the front as in the fashion of Lasse Viren getting caught in a tangle of legs and crashing to the track. The flying Finnish policeman picked himself up off the deck, got back in touch with the leaders and proceeded to win in a world-record time.
When Farah suffered a similar fall in the 3,000m at the European Indoor Championships in Birmingham in 2007, he was so disoriented when he got back to his feet he set off running in the wrong direction.
As it happened, apart from a fleeting clash of legs with his training partner Galen Rupp, Farah enjoyed the luxury of a clear run. He played it all Cool Hand Luke when the Kenyans and Ethiopians messed with the pace at the front in the early and middle stages, keeping his cards close to his chest in the middle of the pack.
He did so with good reason. "I had a bit of stitch," Farah later confessed. "I hoped the pace didn't go too fast and it didn't, so it all worked out well."
It did that. He had dig deep after hitting the front with 650 metres to go but coming into the home straight he played his ace with Isiah Koech applying pressure. The Fly Mo simply cranked into high-speed mode.
In doing so, the 30-year-old Londoner achieved what neither Steve Ovett nor Sebastian Coe could accomplish in the same arena at the 1980 Olympics. They both arrived in Moscow with designs on a double but finished with one gold each.
Coe was on hand to present the medals last night and, thankfully, he was not doling out a Crackerjack pencil of a consolation prize to his fellow Briton. When the future Lord was handed the silver at those 1980 Games after finishing runner-up, the television critic Clive James memorably observed: "It was as though he were receiving a turd."
For Farah, the sweet smell of success here, twice over, has accompanied his passage into all-time great territory. Coe suggested that a second victory here would confirm Farah's status as the greatest British track-and-field athlete of all time. No other Briton has won more than three individual global (World Championship or Olympic) titles. Farah now has five of them. That is two more than Ovett and Coe managed between them.
Yes, some are born great; some achieve greatness; and some have greatness thrust upon them. And then there is Mo Farah, the Usain Bolt of distance running.
Heeding his own advice, he chilled out, enjoyed the ride, and duly supped from the cup of greatness.
Join our new commenting forum
Join thought-provoking conversations, follow other Independent readers and see their replies