Surveillance and the Kama Sutra: How chess's fight against cheating became another way to make it cool
A sport that has struggled to harness commercial popularity ever since its Cold War heyday is trying to rebrand as something slick and cool, exclusive and elite, a sport to be desired, as Lawrence Ostlere discovers
Monday 03 December 2018 23:51 GMT
Comments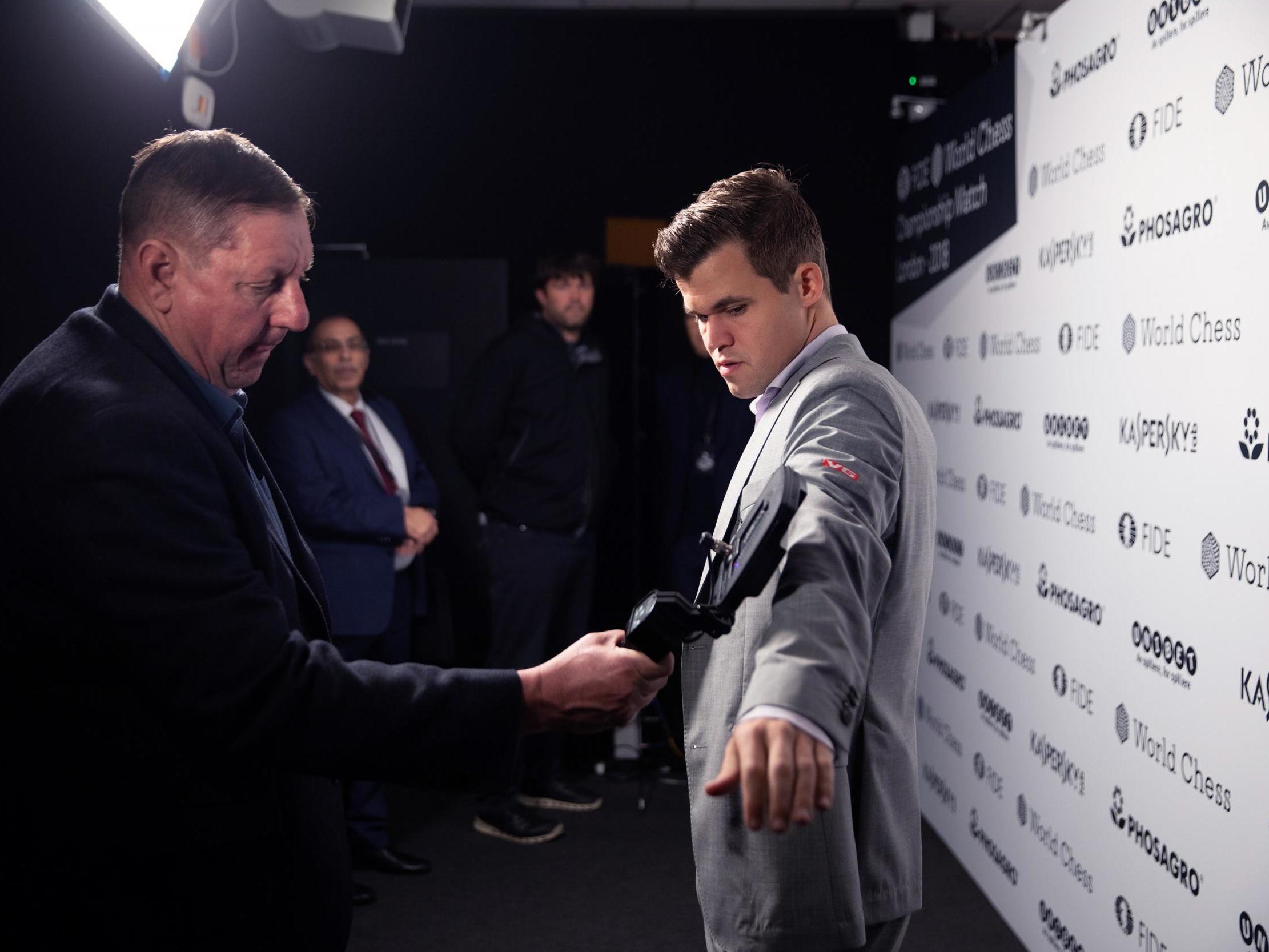 In the bowels of a grand London building, where the ceilings stretch high above old marble floors, the World Chess Championship final between Norwegian grandmaster Magnus Carlsen and American challenger Fabiano Caruana is well under way.
Surrounding them is the most extravagant anti-cheating operation in the sport's history. It monitors every shifting pawn, every twitch of the crowd, every vibration in the air. A security agent sweeps all four corners of their glass-box venue and hand-scans each player as they enter. Cameras train on every square-inch of the room and recording equipment listens for cues. Undercover "assets" are deployed among the audience, who sit in darkness behind six-inch-thick soundproof glass virtually blacked out from the inside. "It's like a cool spy movie, isn't it?" says World Chess CEO Ilya Merenzon, with a manic grin which suddenly comes and goes, not unlike a Bond villain. "They scan the hell out of it!"
Merenzon's spy-movie analogy seems to fit. Carlsen has a certain Bourne-ish quality, with his sharp grey suit and silent, focused expression. Sometimes he leans back in his chair with one foot resting on the opposite knee and fingers pressed together, like he's about to fire a loyal but incompetent henchman. Caruana is more tech-geek than movie-star but no less suave, with eyes narrowed through black glasses and chin resting on his hands like he knows some global secret.
Join our commenting forum
Join thought-provoking conversations, follow other Independent readers and see their replies