Boxing: The day I floored the young Joe Frazier
Our much-feared sports writer Alan Hubbard recalls the day he knocked over a heavyweight legend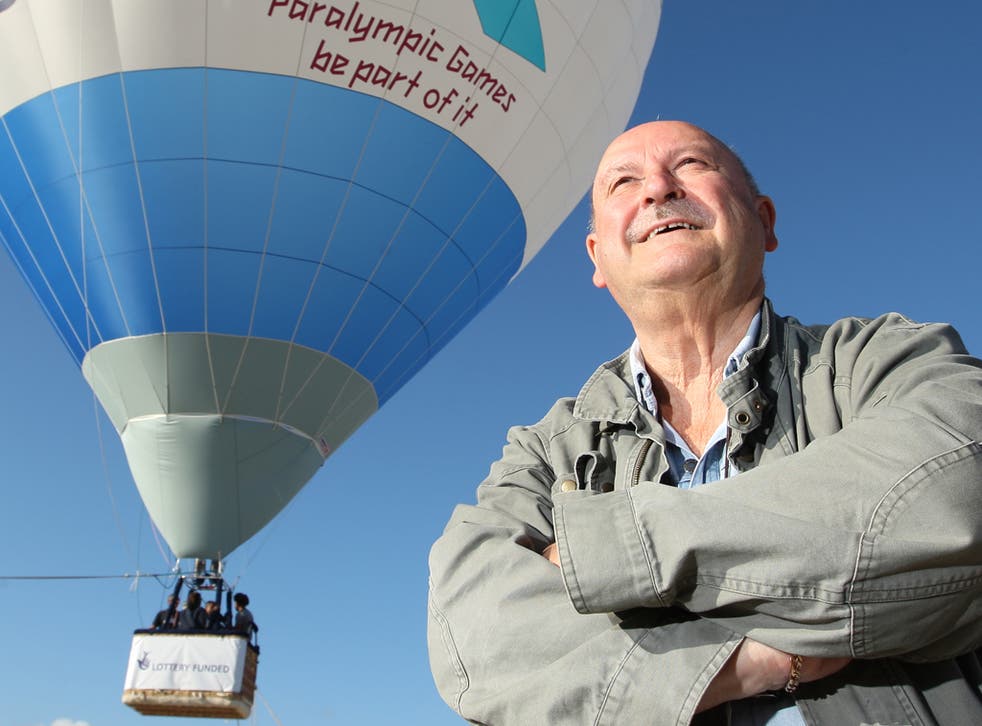 Only two men have ever put the late Joe Frazier on the floor. George Foreman... and me. It happened during the 1964 Olympic Games in Tokyo, the first I covered. In those days, when security was more lax than now, the media were able to roam the Olympic Village and I was walking towards the athletes' apartments, when around a corner – furiously pedalling a bike – hurtled a large, thick-thighed young man in shorts.
He saw me rather late. I jumped; he swerved and fell off heavily. I recognised him from his T-shirt as a member of the United States team, one Joseph William Frazier, their heavyweight representative in the boxing tournament.
I gulped as he got up, glancing down at his grazed knees. "My God," I thought. "Am I in trouble here!"
Young Joe – he was 20 – glowered at first, then grinned sheepishly and apologised. "Sorry man, I guess I was going a bit fast," he said. "You OK?"
I nodded and introduced myself. We shook hands and I wished him luck, hoping that our near-collision had not damaged his prospects. It hadn't. He went on to win the gold medal, deploying the wrecking ball of a left hook that was to become his trademark in the semi-finals against a Russian Vadim Yemelyanov, on whose features he broke a thumb.
That injury restricted his punching power in the final, when he outpointed the German Hans Huber on a majority decision.
The next time I saw that left hook in such explosive action was at Madison Square Garden seven years later when it crunched the jaw of Muhammad Ali in the final round of the first epic contest of their historic trilogy.
Back then, Olympic gold medallists traditionally graduated to become professional world champions, as Ali did after acquiring the Olympic light-heavyweight title as the 18-year-old Cassius Clay in Rome in 1960 and Foreman, Frazier's eventual nemesis, did in Mexico City in 1968. They shared an incomparable era in Olympic and world championship boxing.
The sad, sudden passing of Smokin' Joe at 67 from liver cancer evokes memories of the time in the Seventies when champions like himself, Ali and Foreman fought for genuine titles and not disparate bits of bling.
Several years after our first encounter, I interviewed Frazier at his gym in Philadelphia. He was then moonlighting as the lead singer in a rather forgettable pop group called The Knockouts. I asked him if he recalled the bike incident. He thought, then grinned. "Oh yeah, man. You're the guy? I still got sore knees, you know."
Fortunately, Frazier was rather more kindly disposed towards me than he ever had been with Ali. Here was a simple, honest artisan who never really understood the nuances of the artist Ali's often insulting but calculated ticket-selling hype, which actually enriched them both.
Until a couple of years ago, when there was a rapprochement of sorts, Smokin' Joe still smouldered with resentment. When you called him you would get this answer-phone message: "Float like a butterfly, string like a bee. I done the job, he knows, look and see" – a reference to Ali's physical decline from Parkinson's, and doubtless the effects of that final fight with Frazier which Ali himself described as "the closest thing to dyin'".
Frazier will be remembered as much for his blind courage in that defeat as his thundering supremacy when he became the first man to overcome The Greatest.
They have erected a statue in Philadelphia in honour of the city's "most famous fighting son". Ironically, it is not Joe Frazier, but Rocky Balboa, the celluloid creature created by Sylvester Stallone. My old friend Smokin' Joe deserves a better epitaph than that.
Join our new commenting forum
Join thought-provoking conversations, follow other Independent readers and see their replies