Cycling: 'It's now one of the world's cleanest sports,' says David Millar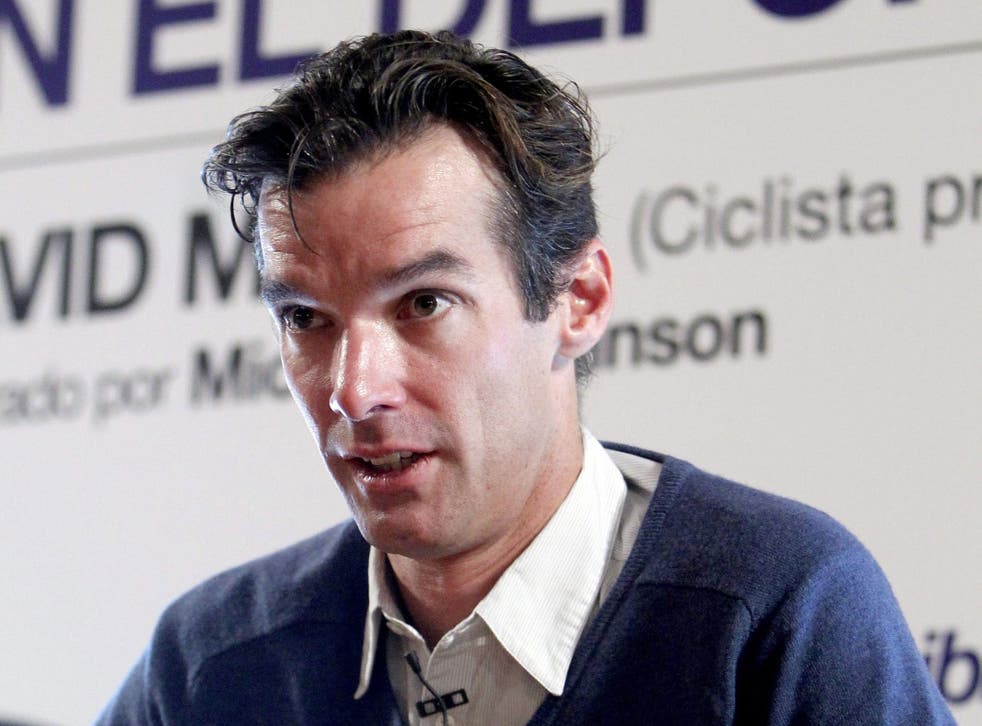 The reformed drug-user David Millar said this weekend he believes it will take another
10 years before cycling regains sufficient credibility following its succession of drugs scandals – with Lance Armstrong's confessions to doping the very latest to afflict the sport.
Speaking at an anti-doping agency forum in Madrid, the British pro insisted that there is now a generation of cyclists that are winning races clean.
"We have cleaned up our sport. Professional cycling is probably now one of the cleanest sports in the world," Millar said. "We have a culture of anti-doping now because we had to otherwise the sport was going to die. [But] It's going to take probably 10 years now of no drug scandals before people start to believe again."
While 20 of the 21 podium finishes in Lance Armstrong's Tour de France era have been tainted with doping scandals, Millar name-checked the winners of the last three Grand Tours – Ryder Hesjedal in the 2012 Giro d'Italia, Bradley Wiggins in the Tour de France and Alberto Contador in the Vuelta a España – as three riders he believed to be clean. He added, according to the Spanish newspaper El País, that he thought it was perhaps the first time that all three Grand Tour champions had been clean in a single year. However, he also commented that "the legacy that Lance leaves is such that... many people are not going to believe that achievement".
Many in the cycling community – Wiggins among them – hope that Armstrong's confession can be taken as the closure the sport needs so badly on its doping past.
However, a much-mooted truth and reconciliation committee – Armstrong has claimed that he would be the "first through the door to confess" – is currently collateral damage in a spat between the International Cycling Union (UCI), cycling's governing body, and Wada (World Anti-Doping Agency). This arose from Wada's refusal to form part of an independent commission set up to examine the UCI's anti-doping efforts following Armstrong's confession.
While the UCI claimed that Wada had proposed an amnesty for cyclists last year – which would be part of the truth and reconciliation process – John Fahey, the president of Wada, vigorously denied this, before broadening his criticisms of the UCI to say that "it has become typical of the UCI to point fingers at others when yet another doping controversy hits the sport of cycling".
Armstrong could of course have saved any need for such a committee in his case, had his two-part confession on the Oprah Winfrey show gone into specifics and named some of his collaborators in what the Usada's 1,000-page Reasoned Decision on the Texan's career described as "the most sophisticated doping programme in the history of sport".
Join our new commenting forum
Join thought-provoking conversations, follow other Independent readers and see their replies