Lance Armstrong: I'd dope again, says disgraced former Tour de France champion
Armstrong told the BBC doping was 'completely pervasive' in 1995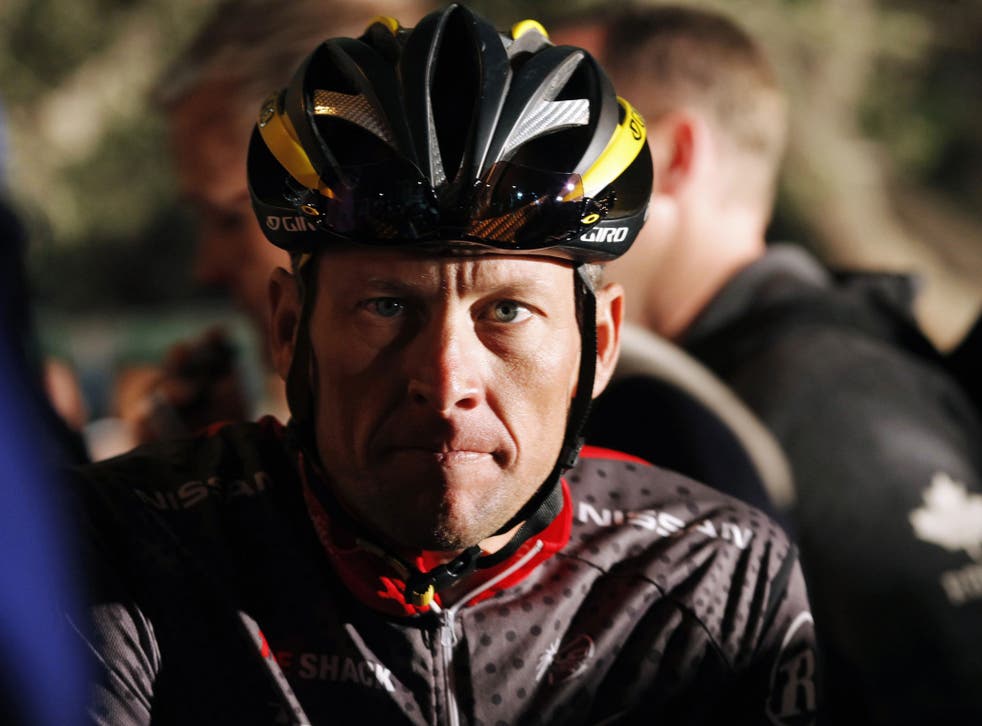 Disgraced former Tour de France champion Lance Amstrong has said he would dope again if faced with the same decision he made in 1995, because back then it was "completely pervasive" in cycling.
Armstrong, 43, was stripped of his record seven Tour de France titles and banned from all sport for life by the United States Anti-Doping Agency (USADA) in 2012, but has said that the time has come for him to be forgiven. After years of aggressively denying wrongdoing, Armstrong confessed in an interview with Oprah Winfrey in January 2013.
In a new interview with the BBC, the American, who took the yellow jersey every year from 1999 to 2005, said that while he believes it is possible to win cleanly today, that was not an option during the mid-1990s.
"If I was racing in 2015, no, I wouldn't do it again because I don't think you have to," he said. "If you take me back to 1995, when doping was completely pervasive, I would probably do it again."
Armstrong, who said he was clean when he came out of retirement in 2009 and 2010 - contrary to USADA's report, added: "When I made the decision, when my team made that decision, when the whole peloton made that decision, it was a bad decision and an imperfect time.
"But it happened. And I know what happened because of that. I know what happened to the sport, I saw its growth."
Armstrong said he saw Trek Bicycles, his supplier, increase sales from $100million (£66.5million) to $1billion as his story as a cancer survivor won cycling new fans, while his charity foundation Livestrong was able to raise $500million.
"Do we want to take it away?" he said. "I don't think anybody says 'yes'."
Armstrong believes he has been made to pay a heavy personal price for an offence he says was committed by many, and is hoping for a reduction in his ban after twice speaking with the Cycling Independent Reform Commission (CIRC).
He also believes his seven Tour titles should be restored.
"I think there has to be a winner, I'm just saying that as a fan," he said. "There's a huge block in World War One with no winners, and there's another block in World War Two, and then it seems like there's another world war.
"I don't think history is stupid, history rectifies a lot of things. If you ask me what happens in 50 years, I don't think it sits empty... I feel like I won those Tours."
Additional reporting from PA
Register for free to continue reading
Registration is a free and easy way to support our truly independent journalism
By registering, you will also enjoy limited access to Premium articles, exclusive newsletters, commenting, and virtual events with our leading journalists
Already have an account? sign in
Register for free to continue reading
Registration is a free and easy way to support our truly independent journalism
By registering, you will also enjoy limited access to Premium articles, exclusive newsletters, commenting, and virtual events with our leading journalists
Already have an account? sign in
Join our new commenting forum
Join thought-provoking conversations, follow other Independent readers and see their replies