German beach volleyball stars plan Qatar boycott over female clothing rule
The event is the first Doha will have hosted for women, after nearly a decade of men's events taking place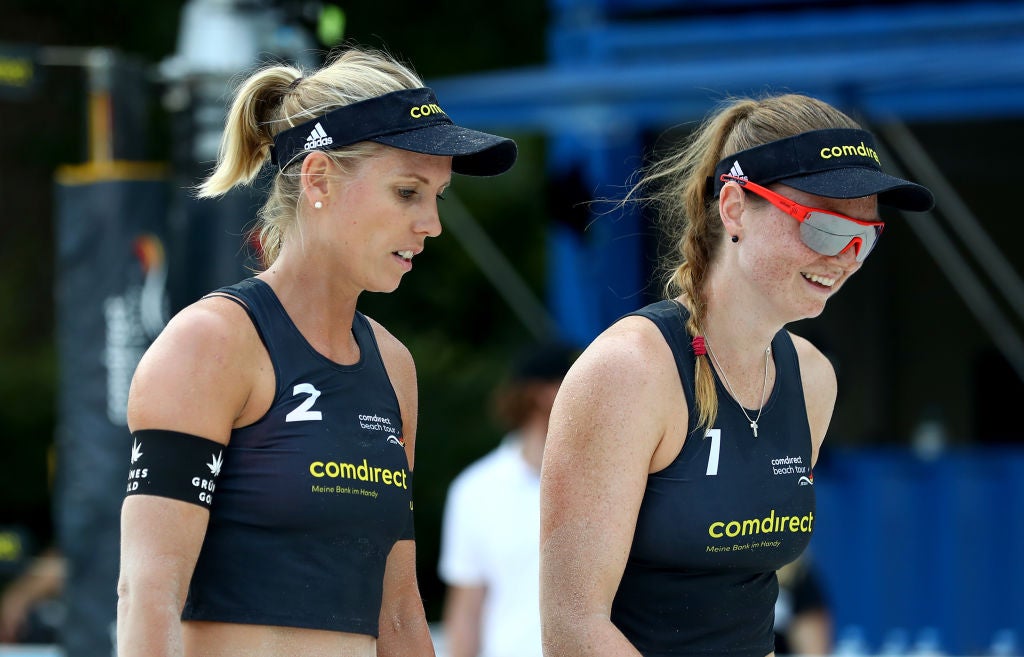 Two German beach volleyball stars are preparing to boycott a tournament in Qatar, due to enforced rules over the clothing they have been told to wear.
Karla Borger and Julia Sude say they are being "prevented" from donning their usual attire for matches by the rules and say the validity of the hosts staging the competition should be questioned as a result.
The FIVB World Tour event takes place in March and in usual circumstances, some players might opt for a variety of sport bikini, but FIVB say "respect for the culture and traditions of the host country" means players will be required to don shirts and long trousers.
Speaking on radio station Deutschlandfunk, per the Guardian, Borger rejected the notion that they should be told what to wear.
"We are there to do our job, but are being prevented from wearing our work clothes," said the world championships silver medallist.
"This is really the only country and the only tournament where a government tells us how to do our job – we are criticising that."
Talking to Spiegel magazine, Borger and Sude said they "would not go along" with the rules, adding they would normally "adapt to any country" but that bikinis were required to perform on this occasion due to the heat.
"We are asking whether it's necessary to hold a tournament there at all," Sude said.
Join our commenting forum
Join thought-provoking conversations, follow other Independent readers and see their replies