Qing Wenyi: How sudden death of a teenage girl throws doping suspicion on Chinese swimming - Ian Herbert
COLUMN: There is a genuine fear  that more children's lives  will be put at risk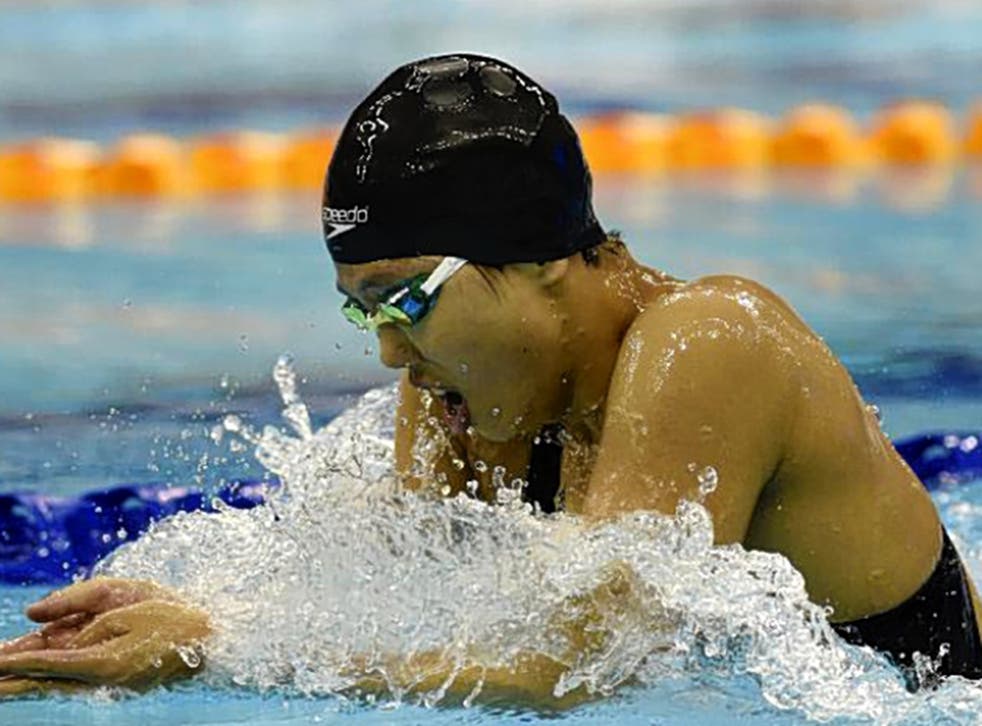 She was their only child, so maybe Qing Wenyi's parents felt that the shock of her death at the age of 17, in the early hours of last Monday, was the most they could possibly endure, without beginning to question why she had been taken from them.
But her family are bright, inquiring, metropolitan people – the parents both work in the police service – and those coaches in the Chinese swimming establishment who told Qing they would make her a star have not expressed so much as one word of public regret. That's why it was so curious when China's state-controlled media reported, three hours after Qing's death, that her parents had requested no post-mortem into her death at a Chinese national swimming camp. And why, within 48 hours, she had been cremated.
In a modern sporting environment, any governing body would want to understand whether an aspect of its training regime might have inadvertently caused, perhaps, a coronary problem. But there is an information fog swirling around Qing's case, and that's why the suspicion lingers.
There are unsubstantiated claims that her death was the collateral damage of a culture of doping in Chinese swimming, which is just as entrenched as the scandal engulfing Russian athletics.
The only source of detail on Qing is the "swimming management centre" of the National Swimming Association, which is not forthcoming. The small details we can piece together remind us, though, that amid all the polemic about failed governance some of these athletes are simply children.
Qing was the same age as my own daughter and, by every available account, absorbed by just the same things as her. Schoolwork featured. She discussed that with her mother on the night before she died. Social networks featured more. There had been contact with her friends in the last evening of her life. They were interested to know about her meteoric rise to the national swimming squad. She was certainly happy at 10.30pm when she last posted.
She did not live to see morning. One of her dormitory room-mates was awoken by what she has described as a "loud scream" from Qing at 4am, according to the Xinhua news outlet. A team-mate turned the lights on and rushed to the child's aid but there was no response. A doctor was called, an ambulance summoned, attempts by paramedics to resuscitate followed but Qing was declared dead an hour after arrival at Tiantan Hospital.
Qing was not an official member of the national squad, though she had recently been asked to train with them, subsequently undergoing a medical examination which suggested no problems.
It appears that her performances had not been that outstanding a couple of years ago but then she took part in the first National Youth Games in Fujian province in October – representing the Beijing Shunyi swimming team – and promptly won gold medals in the women's 100m and 200m breaststroke. Her times were impressive: 1:08 and 2:30. The work with the national squad entailed 1,000m sessions but nothing intense, according to a Chinese source quoted by the Swimming Vortex website.
The past few days, spent seeking links between Qing's death and the miasma of suspicion surrounding Chinese swimming, have been frustrating. "I don't think you can dig up any dirty links," one highly respected local reporter who has been willing to work with me concluded in the last of our exchanges yesterday. "There's no chance. Even as a local Chinese journalist I can't locate any hard facts. The parents' decision may not be so strange. In China people do respect the parents' wishes."
But there is a genuine fear that more children's lives will be put at risk if international authorities do not apply the same forensic methods Dick Pound has demonstrated in his eviscerating analysis of Russia athletics. John Leonard, executive director of the World Swimming Coaches Association, said last week in the aftermath of Pound's report that his organisation has raised grave concerns with the World Anti-Doping Agency about swimming.
When Leonard raised doubts about Ye Shiwen, who was the same age as Qing when she won the women's 400m and 200m medley events at the 2012 London Olympics, he received death threats, as well as criticism from Sebastian Coe. But the recent implosion of Ye raises grounds for suspicion. At the World Swimming Championships in Kazan this year, she came last in the 200m medley final, 6.03 seconds slower than she swam at the Olympics. In the 400m medley, she did not even qualify, with a time 14 seconds slower than in London.
The suspicions demand that sport, once and for all, commits to make the Wada, the organisation Pound once led so admirably, financially independent and equipped with the resources to fight doping aggressively, across all sports.
That was undeniably the most significant recommendation in the Russia findings last week. The organisation's budget is a pathetic $30m (£19.8m) a year, with Russia's immediate threat to withdraw its funding – a laughable £604,000 – serving to illustrate the farcical ordering of spending priorities.
Nowhere in Coe's latest expression of self-defence, in yesterday's Sunday Telegraph, which opened with quotes from Edmund Burke, was there any mention of more resources for Wada. While Coe and others evade and obfuscate, coaches press unsuspecting and uncomplaining children into the pursuit of sporting success, dazzling them into whatever course of action they are asked because they are too young and vulnerable to ask: "Why?"
It was left to Anne Tiivas, head of the NSPCC's Child Protection in Sport Unit, to cut to the core. "Such a tragic death," she tweeted of young Qing last week. "When will current attention focus on the well-being of young athletes?"
Get well soon, Gary – I may need your expertise again
There has been many a time when I would ring Gary Carter, the deeply respected rugby league writer, feeling embarrassed to be casually alighting on his territory again, searching for more of his knowledge before moving on. He always wafts away my apologies, ready to impart some insight into the sport he loves.
That is why the story of the senseless and casual brutality he suffered when covering an England v New Zealand international 10 days ago was so shocking. He was beaten so brutally, in Bethnal Green, that he needed immediate surgery at the Royal London Hospital to remove a blood clot on his brain. He remains in a critical condition.
Rugby league's response to this says everything about the ties that bind that sport so tightly together. We wait and hope and pray for the chance to hear Gary talk rugby league again, with all the usual passion.
Join our new commenting forum
Join thought-provoking conversations, follow other Independent readers and see their replies