Four Nations: Wayne Bennett and Mal Meninga seek wins to take into England Australia battle
England face Scotland on Saturday while the Aussies go head-to-head with the All Blacks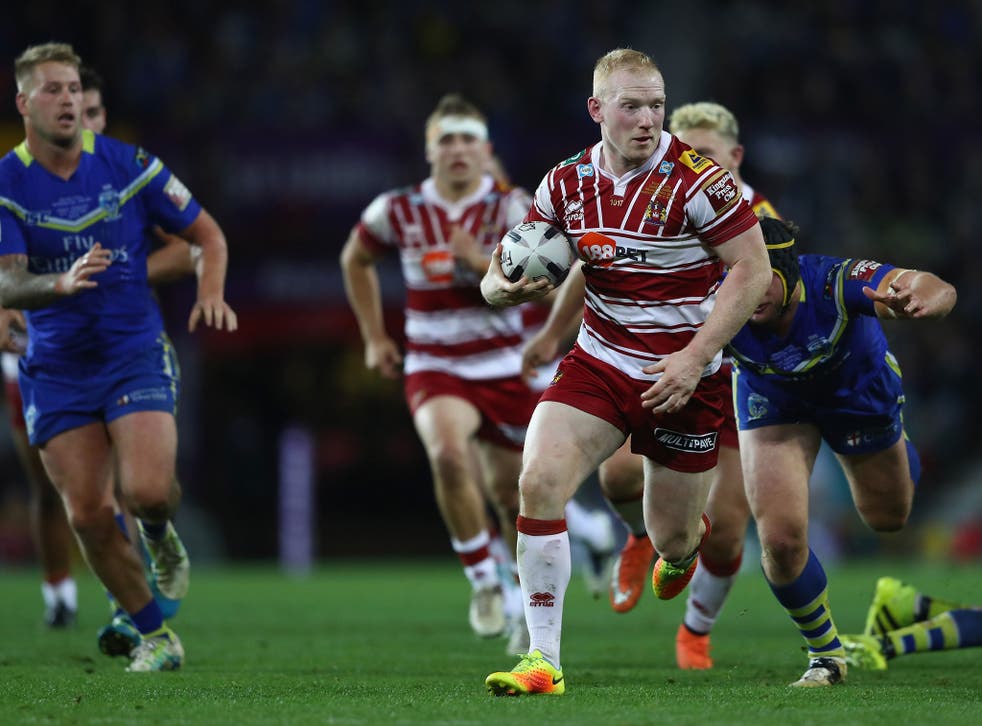 If Wayne Bennett and Mal Meninga's paths cross at the Rugby League Four Nations double-header on Saturday, they will almost be obliged to send each other to Coventry.
The coaches of England and Australia have their separate business to pursue in the Midlands city. They will not be going out of their way to wish each other good luck.
Put them in the same room together and they generate all the warmth and mutual respect of a US Presidential debate.
Meninga did take the trouble to deny that there was bad blood between the two men, but only as a preamble to saying that there was no blood of any sort.
It was not always like this; Bennett and Meninga pretty much started out together at the Queensland Police Academy and Brisbane Souths and you could call Big Mal the older man's protégé.
Read Bennett's autobiography, The Man in the Mirror, in fact, and it emerges that it was his excitement at Meninga's potential that made him want to coach. You would not know that now, as they head for a show-down in this tournament without even pretending to wish each other well.
Bennett is first-up this Saturday, directing his England troops in a match against Scotland that they must win handsomely if they are to have any confidence facing Australia the following weekend.
England are without one of their most battle-hardened forwards, thanks to a knee tweak that keeps James Graham out. It hardly matters against the limited Scots, but Bennett will be desperate to have him on deck next week.
The obvious replacement in Coventry is Scott Taylor, widely rated as the form prop in Super League after a fine season with Hull.
Bennett, in fact, plans to give a run to all the players who didn't appear in the defeat by New Zealand, with the exception of Leeds' Stevie Ward, who is seen as more of a long-term project.
That gives Liam Farrell a chance to show that he should face Australia next week, along with three backs who could be more creative than last weekend's combination. For George Williams, Stefan Ratchford and Kevin Brown, this could feel like an audition for the main event. There is certainly an opportunity for at least one of them – maybe more – and possibly for the St Helens centre, Mark Percival.
Scotland, on the other hand, have little room for manoeuvre and could be distinctly weary after their defensive efforts against Australia last week.
Meninga's Aussies will be confident against the Kiwis after their 26-6 win over them in their warm-up match in Perth, on their way to the northern hemisphere.
The coach has some headaches, though, revolving around impressive performances from fringe players making a bid for a place in the 17-man squad.
The second-rower, Tyson Frizell, and the full-back, Matt Moylan, certainly fall into that category, but they might have to wait a little longer for a starting place in the games that really matter.
Johnathan Thurston, rested last week, will return to give Australia unmatchable authority in midfield. The battle between him and Cooper Cronk on one side and Shaun Johnson and the Wigan-bound Thomas Leuluai on the other will be an absorbing one.
Leuluai took a blow to the head during the nail-biting win over England, but that is not thought to be a problem.
The winner of the Australia-New Zealand match can, in all probability, start preparing for the final at Anfield on November 20. Realistically, England need to beat Australia next week if they are to be part of that occasion.
The Rugby League reports heavy demand for tickets in the Midlands for this double-header. It might not be as popular with fans from the north, who will not even be able to start thinking about heading for home until 10pm.
With the semi-professional Coventry Bears established in the game's third tier, however, the League believes it has something worth building on.
THREE DUELS TO WATCH
CAMERON SMITH (AUSTRALIA) V ISAAC LUKE (NEW ZEALAND)
Smith is as consistent a player as Australia have had, not just at hooker but anywhere on the field. Luke is a more intermittent talent, but when the mood is upon him, his broken-field running can be devastating.
LUKE GALE (ENGLAND) V DANNY BROUGH (SCOTLAND)
Another chance to play a game of 'What might have been?' Brough would have been England's half-back had he not been forced into exile by previous regimes. Gale has not brought the house down in his appearances so far, but his coach spoke out strongly in his support last weekend.
COOPER CRONK (AUSTRALIA) V SHAUN JOHNSON (NEW ZEALAND)
Cronk is such a disciplined, structured half-back that it is easy to miss the significance of what he does. Johnson had plenty of marvelous moments against England, but now he faces the challenge of running the game for 80 minutes.
Join our new commenting forum
Join thought-provoking conversations, follow other Independent readers and see their replies