WWE WrestleMania 30: Stone Cold Steve Austin to call out CM Punk in New Orleans?
Can I get a hell yeah?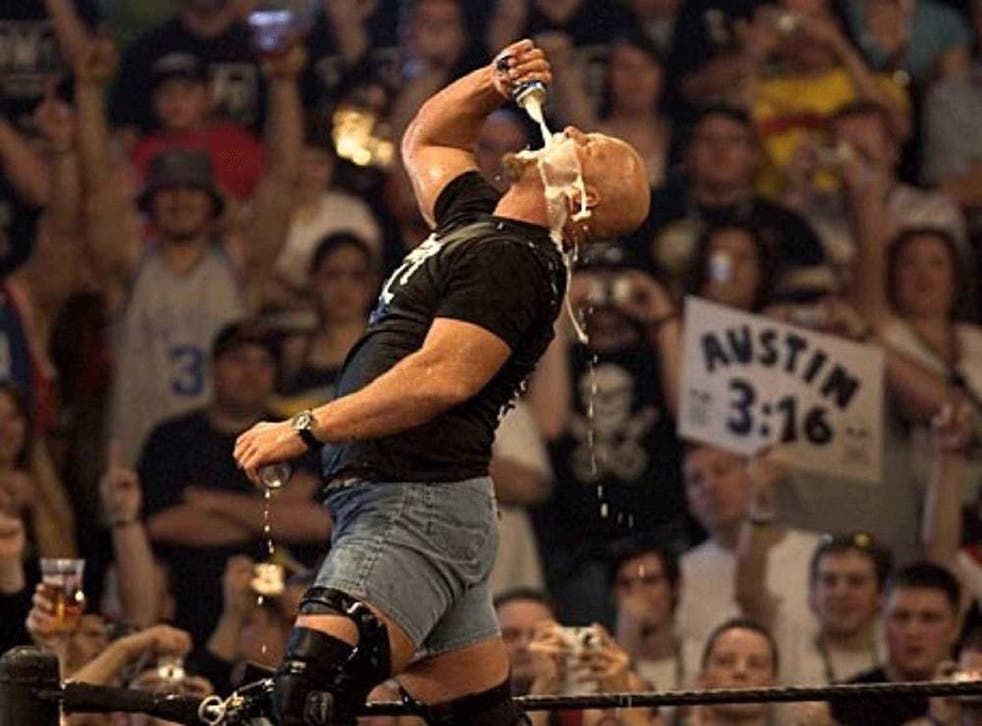 Stone Cold Steve Austin has confirmed that he will appear at WrestleMania 30 in New Orleans, but remained coy about what role he will play.
The wrestling legend has been trash-talking WWE absentee CM Punk on his podcast the past couple of weeks, leading to rumours he may call the former champion out at the flagship PPV.
More likely however, is that he comes out and drinks several beers in quick succession.
Here's the word from the WWE:
'The biggest WrestleMania in history just got a whole heck of a lot bigger, now that "Stone Cold" Steve Austin has confirmed he will be there! The WWE Hall of Famer revealed the huge news in an interview with TMZ. When pressed for what his role will be, The Texas Rattlesnake said the WWE Universe will have to tune in to WrestleMania this Sunday on WWE Network to find out.
Experience WrestleMania on WWE Network, starting with the LIVE two-hour WrestleMania Pre-Show this Sunday at 5:00 p.m. ET/2:00 p.m. PT. And, select tickets are still available to attend this year's Show of Shows in person.'
It being the event's 30th anniversary, the promotion is reportedly reaching out to all its stars past and present to help celebrate, with The Undertaker, HHH, Hulk Hogan and very possibly The Rock set to appear.
Lita will be inducted into the Hall of Fame meanwhile, alongside Ultimate Warrior and Jake 'The Snake' Roberts.
Register for free to continue reading
Registration is a free and easy way to support our truly independent journalism
By registering, you will also enjoy limited access to Premium articles, exclusive newsletters, commenting, and virtual events with our leading journalists
Already have an account? sign in
Register for free to continue reading
Registration is a free and easy way to support our truly independent journalism
By registering, you will also enjoy limited access to Premium articles, exclusive newsletters, commenting, and virtual events with our leading journalists
Already have an account? sign in
Join our new commenting forum
Join thought-provoking conversations, follow other Independent readers and see their replies