Rory McIlroy opens up on Europe's Ryder Cup scouting trip to Rome
The world No 2, Jon Rahm and Viktor Hovland have discussed preparation for Luke Donald's side ahead of the BMW PGA Championship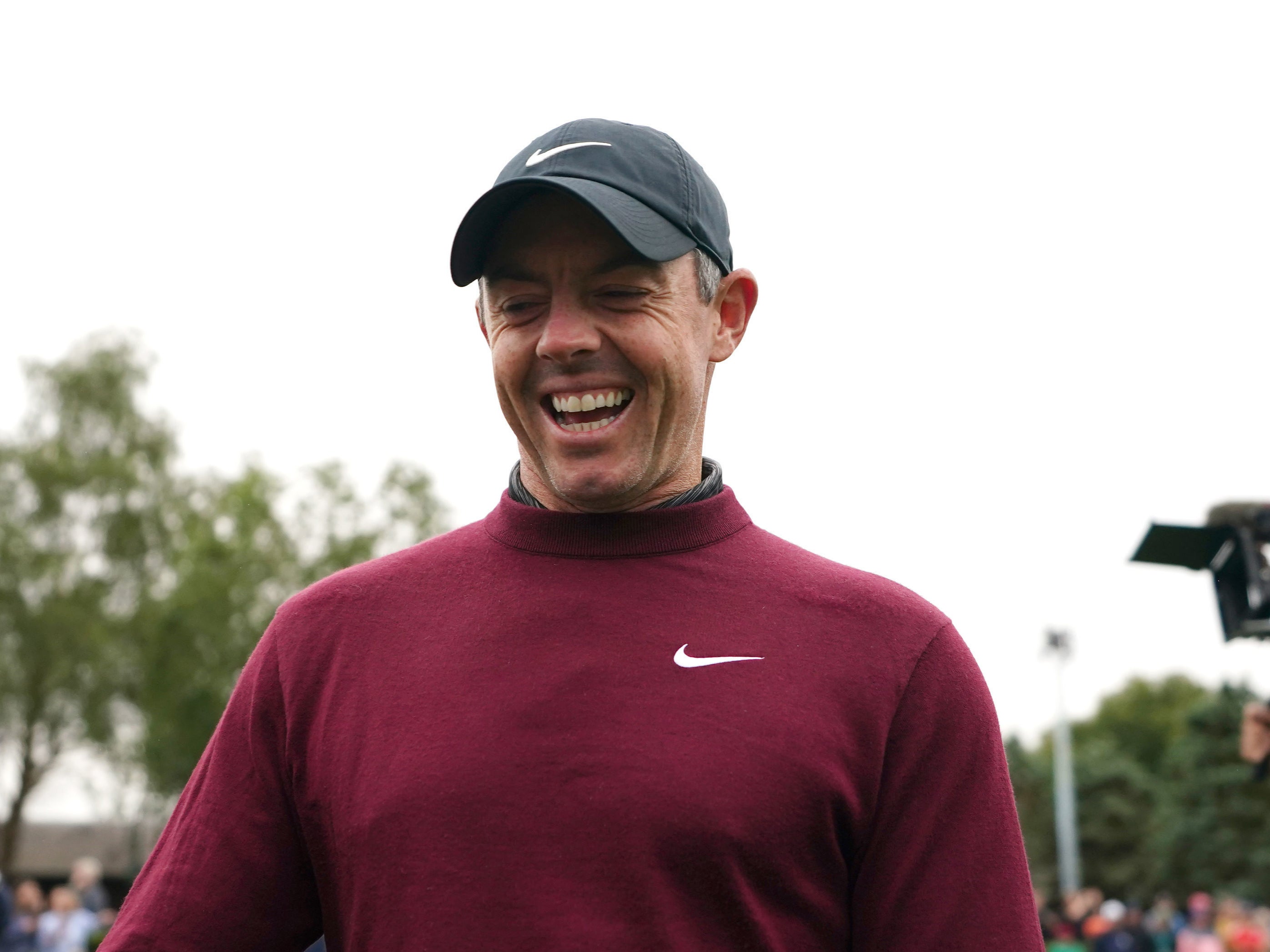 Rory McIlroy insists Europe's scouting trip to Rome has "got the juices flowing" for the Ryder Cup.
The world No 2 is one of Luke Donald's leaders as Team Europe aim to wrestle back the Ryder Cup from the United States at Marco Simone.
And after a trip to the Italian capital on Monday to allow teammates to inspect the course and build team chemistry, McIlroy is buoyant about his team's chances.
"It was amazing. I'm sort of surprised it's the first time we'd ever really done it," McIlroy said ahead of the BMW PGA Championship at Wentworth. "Yeah, there's a few new faces on the team and I thought it was a great exercise in terms of getting to know one another a little bit better.
"I had an opportunity to play with Ludvig for the first time on Monday, which I was excited about. I told him, 'I said I've been looking forward to this for a while'.
"But yeah, so it's just been -- not that I need to get any more excited about an upcoming Ryder Cup, but that trip definitely got the juices flowing on Monday."
Viktor Hovland played with wildcard pick and European rookie Ludvig Aberg in a best-ball practice match against McIlroy and Tommy Fleetwood on Tuesday at Wentworth, with the Scandinavian pair coming out on top with victory clinched at the 16th hole.
And the Norwegian is equally excited after coming away from the team's trip on Monday, highlighting the rough as an especially difficult part of the Italian test.
"Yeah, I think we are all trying to get to know each other a little bit better," Hovland said. "Even though most of the guys, we see each other every single week. Some of the guys play over here mainly and other part of the team play in the States a lot."
"It was a great time to spend together and see how the golf course was. Not everyone on the team had seen the course before. I played the Italian Open last year.
"The rough was certainly a lot juicier even back then, which that week it was very thick. So I think we'll probably see a tough Marco Simone. In terms of the pairings, I just showed up to the tee time and play, so you should probably ask the captain before the tournament instead."
While Jon Rahm also emphasised the difficulty of the Marco Simone course, with the prospect of players losing balls or being left without a recovery shot from wayward tee shots.
"You wouldn't lose it in the main rough," Masters champion Jon Rahm added. "It's what you can call the native area. It's still pretty close to the fairway where there's more chance to find it and if you find it, I don't see any of us having a chance to get it out.
"I mean, it's not that difficult to what France and Le Golf National could present. It's that narrow and it's that challenging."
Join our commenting forum
Join thought-provoking conversations, follow other Independent readers and see their replies