Royal and Ancient Golf Club vote in favour of welcoming women members
The move ends 260 years of male-only membership at St Andrews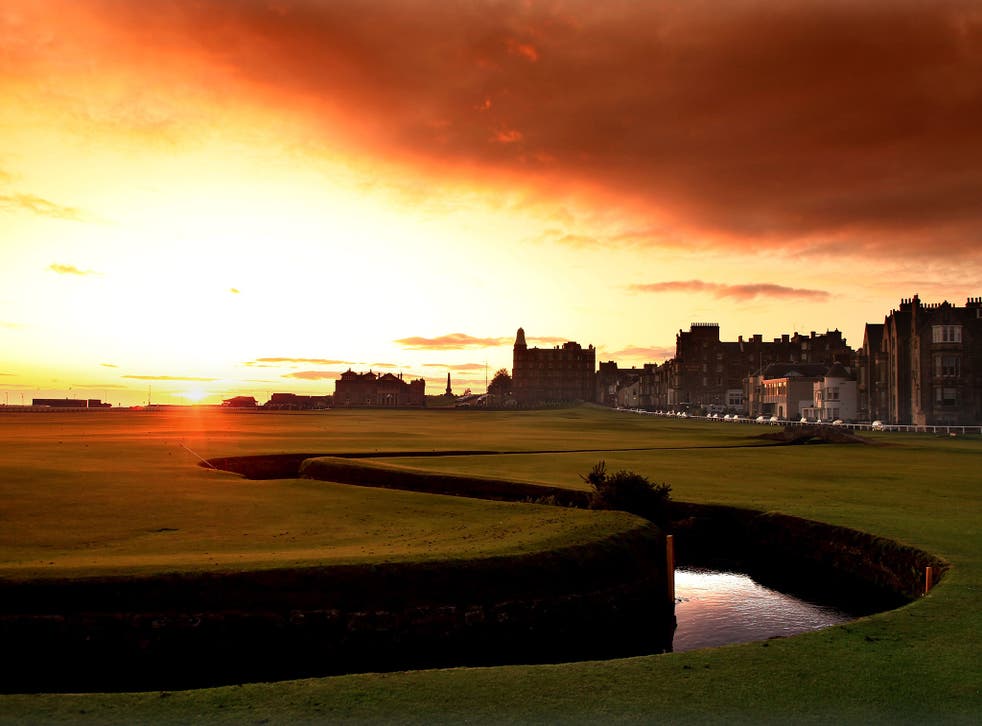 A momentous day in the history of Scotland ended with the removal of the bar to female membership at the Royal and Ancient Golf Club.
Almost a century after women won the right to vote, more than 85 per cent of the 2,400 global R&A membership dumped 260 years of golfing protocol into the North Sea.
"This is an important and positive day in the history of the R&A," said chief executive Peter Dawson. "The R&A has served the sport of golf well for 260 years and I am confident that the club will continue to do so in future with the support of all its members, both women and men."
Though Dawson added that a number of women will be fast-tracked through the door in much the same way as Augusta made members of former US Secretary of State Condoleezza Rice and businesswoman Darla Moore two years ago, there are still some thumping anomalies out there in the wonderful world of golf.
An unsustainable division holds at three clubs on the Open Championship rota. No positive developments are expected immediately in the anachronistic dens of misogyny at Muirfield, Royal St George's and Royal Troon, but all three will come under increasing pressure to leave the 19th Century behind now.
Troon is scheduled to host the 2016 Open, by which time female feet will not only be well under the table at St Andrews but, fingers crossed, on the board too, since there is no longer any impediment to executive representation.
The argument advanced by the tweed suits at Troon for the maintenance of old barriers utterly misses the point. Women, they argue, are well served by their own club at Troon, which uses the same facilities as male members. While there is no material impediment to women playing the course, the messaging is abhorrent.
The penny has at last dropped at the R&A. When the first members walked the fairways of Fife the rules reflected the role of women in society. There was no sense of injustice or offence as the female of the species remained interred in domestic enslavement.
When women were allowed out for air, and even to contemplate taking up the game, their only option was to form clubs of their own. To advance the argument now that women are content to remain in their own society misses the point. The necessity has gone, and so too the desirability of separation.
The Sports Minister, Helen Grant, said: "I am pleased that the members of the Royal and Ancient Golf Club of St Andrews have voted in favour of admitting women members. This is positive news for the sport and I hope we will now see other golf clubs that still have outdated same-sex policies follow suit. With golf in the next Olympics there is a huge opportunity for the sport to grow and this sends out the right inclusive message that golf is for everyone."
England's most successful golfer, Laura Davies, added her support. "I think it is great news. Back when I turned pro I would never have imagined that this could ever happen. I think it is a huge step forward for the R&A and women's golf, and everyone will be delighted with the result."
The women's tour in the United States backed the move. "The LPGA is happy to hear that the members of the Royal and Ancient Golf Club in St Andrews have voted to include female members. This decision is certainly a step in the right direction and one that better captures the current diversity and inclusiveness of our great game."
Register for free to continue reading
Registration is a free and easy way to support our truly independent journalism
By registering, you will also enjoy limited access to Premium articles, exclusive newsletters, commenting, and virtual events with our leading journalists
Already have an account? sign in
Register for free to continue reading
Registration is a free and easy way to support our truly independent journalism
By registering, you will also enjoy limited access to Premium articles, exclusive newsletters, commenting, and virtual events with our leading journalists
Already have an account? sign in
Join our new commenting forum
Join thought-provoking conversations, follow other Independent readers and see their replies