Louis Rees-Zammit has 'lot more to give' as he looks to realise World Cup dream
The 22-year-old is hoping to part of Warren Gatland's 33-man squad for France later this year.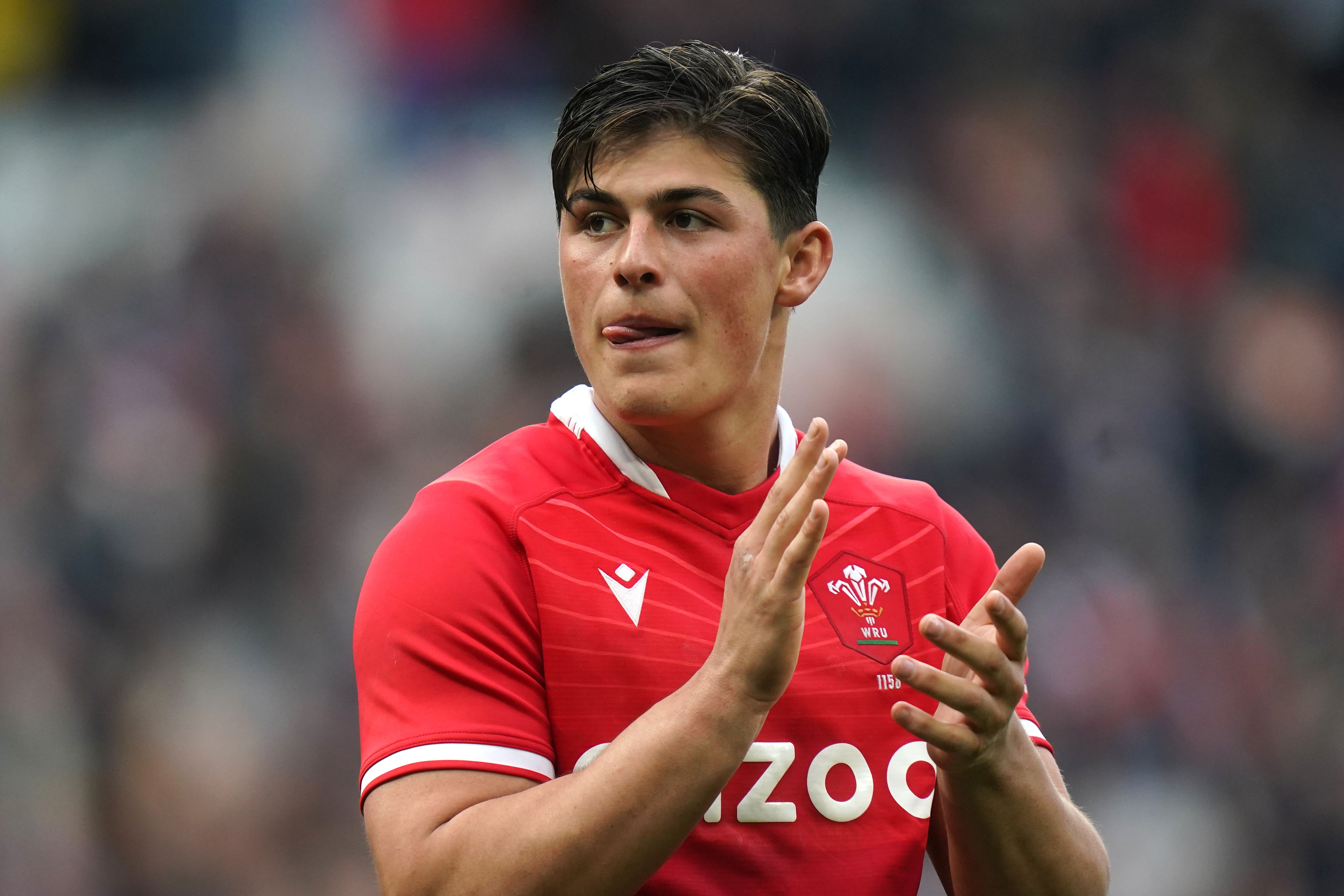 Wales young gun Louis Rees-Zammit insists he has only shown a fraction of his talent in his short career to date as he targets a World Cup debut.
The Gloucester winger has scored nine tries in 25 Test matches and earned British and Irish Lions selection since making his debut as a teenager in late 2020 but, still only 22, he wants to take his game to another level.
After a season in which he was hampered by injuries, Rees-Zammit is itching to get onto the pitch for Wales' World Cup warm-up fixtures – home and away against England before a Cardiff date with South Africa – and remind everyone what he is capable of.
"I feel like I've got a lot to give," he said. "You've probably only seen a little bit. I'm ready to showcase my skills on the field whenever I get the chance. I don't think you've seen the best of me. I've got a lot more to give."
Rees-Zammit made his name on the wing but has also been seen in a 15 shirt for Wales, and he wants to develop that side of his game as he takes the next steps in his career.
"I want to be versatile," he said. "I want to add more strings to my bow and if that means playing 15 as well then I'm ready for it. I've trained at wing and full-back so wherever I get played I'll try my hardest."
Rees-Zammit said the biggest thing he had to work on to play full-back was his defensive positioning, but he feels he has the attributes to excel in the backfield.
"In Test rugby there are a lot of kicks and you've got to be ready," he said. "You've got to be in the right position at the right time. That's a lot different to being on the wing but in attack you get more of a licence to go and look for the ball and get more touches.
"We do have a licence and freedom on the wing as well but stepping up as a first receiver from full-back I quite enjoy. I'd say I get my hands on the ball more at 15.
"I'd say my kicking game is pretty strong but obviously I do love running with the ball. Being a threat on the counter attack is also there."
So much has come so fast for Rees-Zammit to date, but his dream as a boy was always to play in a World Cup for Wales, and this autumn's tournament offers him a first opportunity.
He remembers watching the 2019 tournament with his team-mates at Hartpury College, never imagining he would be a Wales international himself a year later.
"Everything has come so quick and I've tried riding the wave in a sense," he said.
"I absolutely love it here. I love rugby and playing for Gloucester and Wales and obviously I got on the Lions tour as well which was unbelievable. This is the next step and I haven't been to a World Cup yet. That is a dream."
The 33 players that make Warren Gatland's final selection for France will have had to work hard for their places as Wales continue a punishing summer of training camps, spending the last week in Turkey where temperatures have been hitting 40 degrees.
Rees-Zammit described the training camp as "brutal" and "probably the hardest thing I've ever done physically and mentally", but it is just what he needed to put his injuries behind him.
"My body feels as sharp as ever," he said. "I feel the best I've ever felt so I'm really looking forward to these games coming up and showing what I can do."