F1: Back injury will not prevent Kimi Raikkonen from competing in Korean Grand Prix
The injury is due to a testing crash he suffered in his debut year in 2001 while racing with Sauber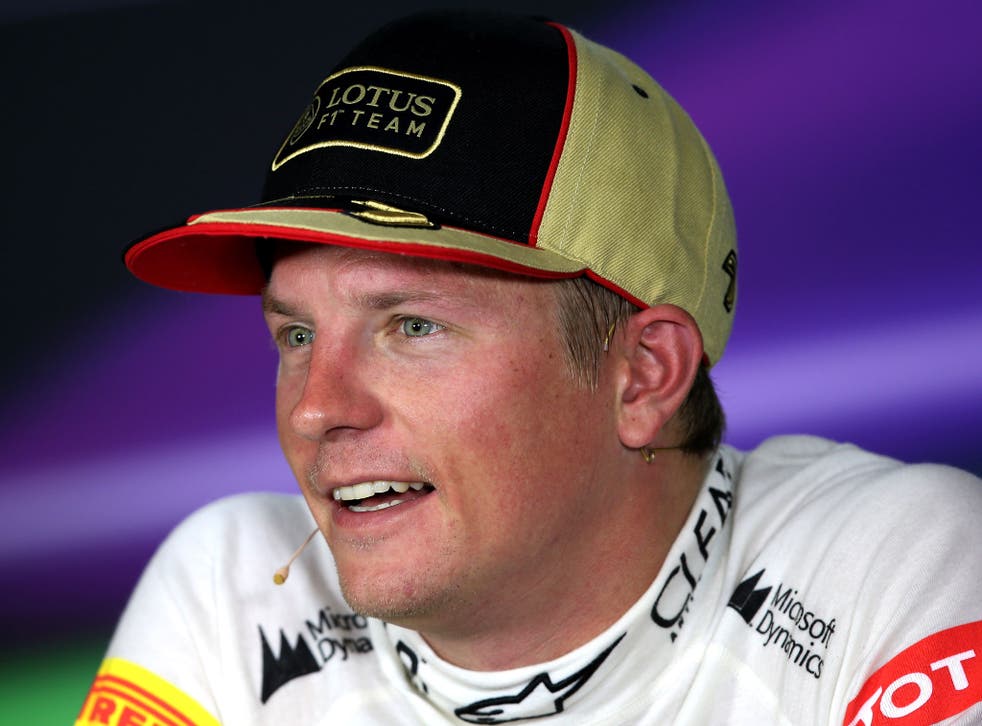 Kimi Raikkonen does not believe his back problem will prevent him from taking part in this weekend's Korean Grand Prix.
Raikkonen's issue is understood to be a throwback from a testing accident at Magny Cours the Finn was involved in during his rookie year in 2001 with Sauber.
The current problem, related to a trapped nerve, was so painful after final practice for the Singapore Grand Prix recently Raikkonen almost pulled out of qualifying.
But the 33-year-old went through the pain barrier and climbed his way up from 13th on the grid to third by the conclusion of the two-hour race under the lights of the Marina Bay Street Circuit.
Raikkonen will naturally take stock of the problem during practice on Friday at the Korea International Circuit, but is not expecting a repeat of the situation in Singapore.
"I wouldn't be here if I wasn't going to race," said Raikkonen.
"It would be a bit pointless to come here if I didn't think I was racing, but on Friday we will see.
"Right now it is okay, but it is always difficult to say until I drive and I see how it is, but I don't think it will be a problem."
Raikkonen has spurned painkilling injections, but has also avoided any physical training over the past few days in the build up to the race.
"This isn't the first time I've had to deal with it and I'm sure it's not going to be the last," added Raikkonen.
"It's something I've had to deal with for a long, long time, and sometimes it gets bad, sometimes not.
"I've been okay every year I've been racing, but sometimes I have to deal with the pain.
"Obviously with every year you get older you seem to come up with more issues. I'm sure we can deal with those things."
PA
Join our new commenting forum
Join thought-provoking conversations, follow other Independent readers and see their replies