F1: Lewis Hamilton helps to keep Silverstone in race for British Grand Prix
Silverstone has a contract to host the British GP until 2026 but is struggling after losing rental income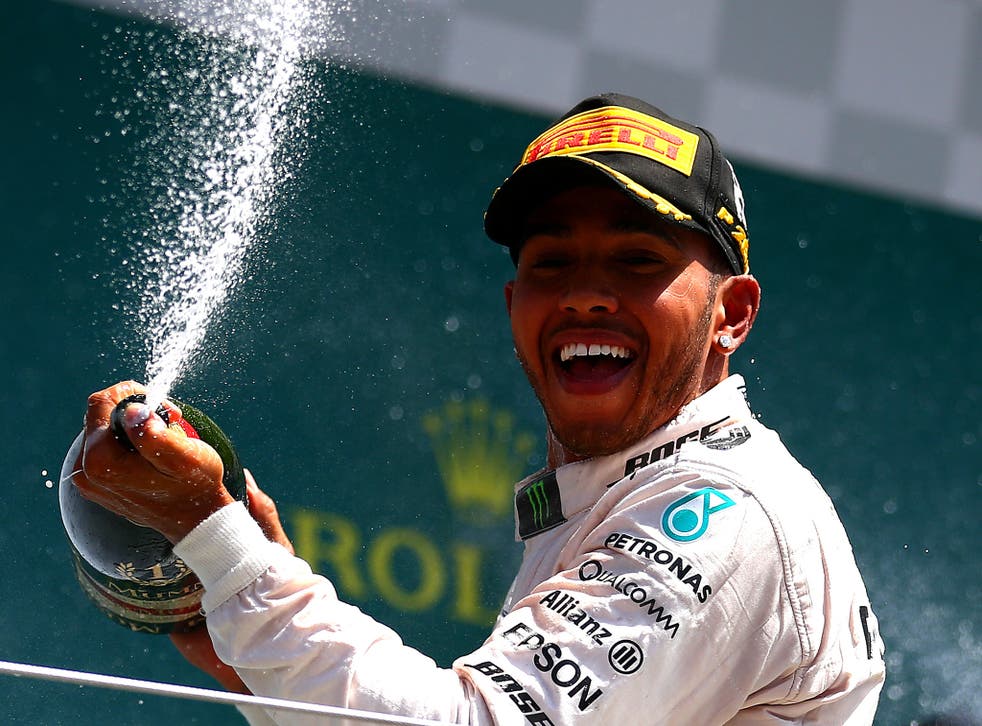 Profits at the owner of the British Grand Prix accelerated to a record £3m last year thanks to the success of superstar driver Lewis Hamilton, according to accounts due to be filed this month.
Hamilton took the Formula One title last year and won the British GP on the way. The race attracted 120,000 spectators – the third-biggest crowd ever at Silverstone, the Northamptonshire track which hosts the race. However, despite its fortunes being boosted, the race's future is under threat after a property deal in 2013 left it in need of new investment.
The British GP is run by Silverstone's owner, the British Racing Drivers Club (BRDC), a group of 850 members including Hamilton and other British F1 icons Nigel Mansell and Damon Hill.
Silverstone has a contract to host the British GP until 2026 but is struggling after losing rental income. Two years ago it sold a lease on 280 acres of land to clear its debts. This had previously plugged the difference between the increase in ticket sales each year and the 5 per cent annual rise in the race hosting fee, which currently stands at an estimated £16m. Its plight led to it paying the hosting fee for the British GP in arrears and it faces a crunch year as Formula One's chief executive, Bernie Ecclestone, has the right to terminate the contract in 2016 if its finances don't improve.
The BRDC's accounts for the year ending 31 December 2014 were distributed to members in advance of its AGM on Wednesday and show that revenue rose £2.8m to £54.7m. About half of this comes from the British GP, with the remainder from other events and track hire. The rising revenue fuelled the threefold increase in pre-tax profits to £3m – the highest in the past decade. Revenue was also propped up by a revaluation of the track, plant and machinery by the property specialist Jones Lang Lasalle which increased their value by £7.4m to £22.9m.
Silverstone's managing director, Patrick Allen, who joined in January, says new investment is needed. "Our assets are static. We can revalue them and that fixes a hole in our balance sheet which, when I was brought in, was pretty weak and, to be honest, remains so. What it needs is a capital injection."
The new business plan has reduced staff costs by £1.2m from £5.6m and introduced a "low-cost airline" ticket pricing model which led to 20,000 more spectators attending this year's British GP. It is on track to boost the bottom line again. BRDC chairman John Grant said: "Although we remain cautious about the full-year outlook, we are increasingly confident of meeting or exceeding our targets for the year."
Join our new commenting forum
Join thought-provoking conversations, follow other Independent readers and see their replies