F1: Mark Webber unlikely to help Sebastian Vettel to clinch fourth world championship at the Japanese Grand Prix
Australian remembers the Malaysian Grand Prix when Vettel defied team orders to pass Webber to claim victory, with the Red Bull duo lining up together in the front row for tomorrow's race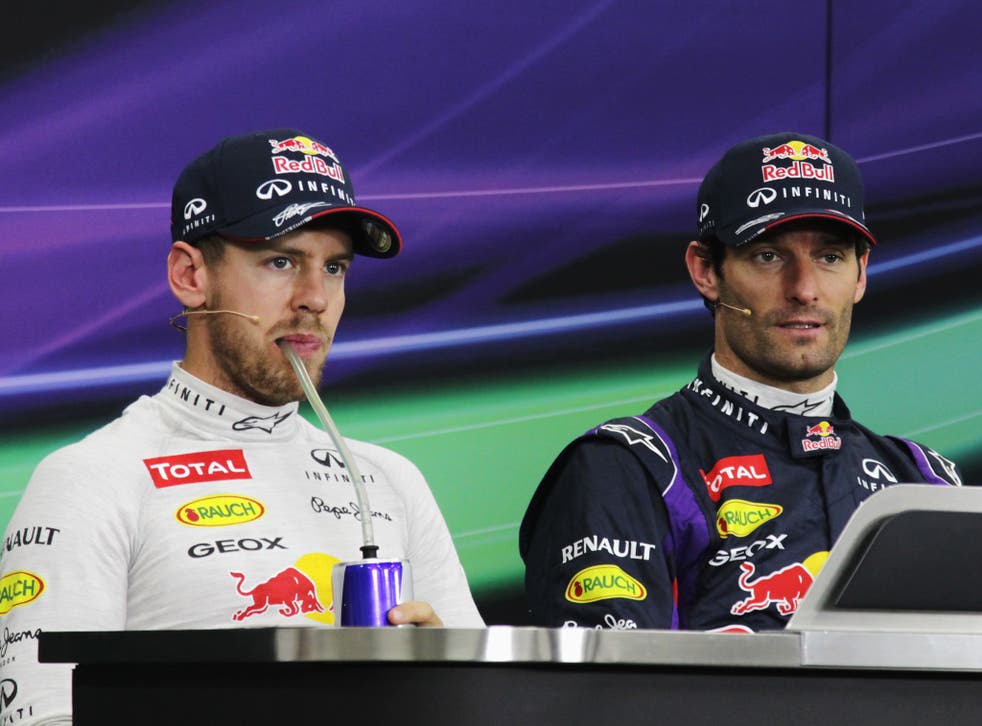 Having taken his first pole position of the season ahead of team-mate Sebastian Vettel, Mark Webber made it clear yesterday that he wasn't likely to help the German to clinch a fourth consecutive world championship this afternoon.
As Vettel had some problems with his power-boosting KERS system, Webber made the most of the situation.
"This pole is probably a little bit hollow because of that," he admitted, "but you've got to grab these opportunities when you can. It's not like they hand them out. Today we had the weapon sharp and the team did a phenomenal job. For us this track is the big wave that surfers talk about, and unless you see an F1 car here live in the first sector it's hard to realise how fast we go through there."
Vettel congratulated the man he beat against team orders in Malaysia back in March, but won't be expecting any favours this time around.
"Seb's had a phenomenal year," Webber said, before making his position crystal clear. "He'll do his race tomorrow and I'll do mine. It's not like it's the last race of the season. Let's see how it's looking at the end of the race. But we'll be there for ourselves tomorrow."
Lewis Hamilton said he was very happy with third place, but took a pragmatic view of his chances of beating the Red Bulls in his Mercedes.
"I'm really happy. Realistically it's going to be difficult, almost impossible, to get ahead of these guys. They've had a better package for a long, long time. Our car felt awesome today, so I can't imagine how it felt for them."
The race will be all about tyre management, but Hamilton pledged to give it his best. "I'm starting from the clean side of the grid, so I hope not to make it easy for these guys."
Join our new commenting forum
Join thought-provoking conversations, follow other Independent readers and see their replies