Formula One: Jenson Button announces he intends to take break from racing at the end of the season
Button has not officially retired and McLaren have an option on Button for him to compete for the race team in 2018
Saturday 03 September 2016 16:07
comments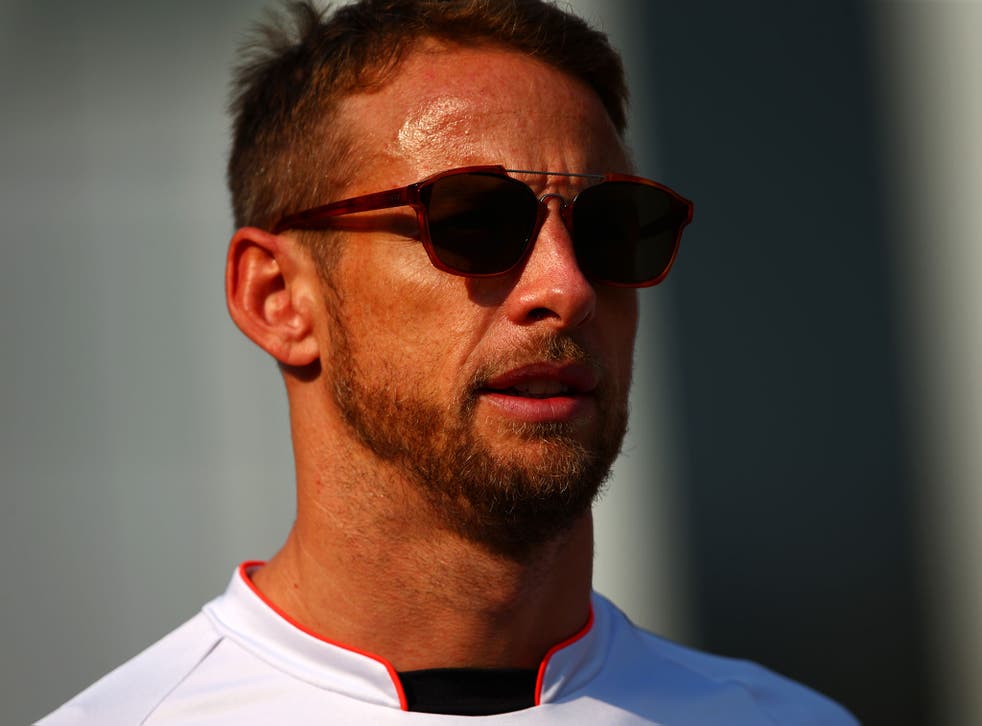 Jenson Button has announced he will not be racing in Formula One next season.
The 36-year-old, who has participated in every season since 2000, will take a year out of the sport next term and will be replaced by McLaren's highly-rated reserve driver Stoffel Vandoorne.
Despite stepping down from racing after 16 years as an F1 driver, the Englishman will still continue to be involved with McLaren-Honda in an ambassadorial role.
The 36-year-old has signed a new two-year contract focusing on team and car development, the team announced.
However, Button has not officially retired and McLaren have an option on Button for him to compete for the race team in 2018.
Button said in a statement: "I'm delighted that I'll be staying on as a key member of the McLaren-Honda team. In fact I'm massively excited about my new role, which has come about as a result of a number of in-depth chats with Ron [Dennis, McLaren chairman and CEO]. Specifically, I'm looking forward to becoming even more deeply involved in the team's efforts to bring about the success we've all been striving to deliver.
"I love McLaren-Honda – I firmly believe it's made up of the best bunch of people I've ever worked with – and I have no intention of ever driving for another Formula 1 team. To be clear, I'm very definitely not retiring. I'm contracted for both 2017 and 2018, I intend to work hard on car-development, and I'm sure I'll get behind the wheel of the new car at some point."
Ahead of Sunday's Italian Grand Prix, Dennis added: "I'm delighted that Jenson will continue to play a big role in our development process. He has been a part of the Honda family for eight years now, and the last two years have been especially challenging, but I'm thankful that, through his experience and quality as a driver, the team has been able to progress at such a significant pace.
"Our two race drivers for 2017, Fernando and Stoffel, make for an exceptionally strong and highly motivated pairing. The innovative three-driver approach that McLaren-Honda have announced today is a well-balanced line-up and a positive outcome."
Belgium's Vandoornem will partner Fernando Alonso in place of Button for the next two seasons. McLaren described the 24-year-old Belgian driver as "the most talented and exciting young driver in the sport today".
PA.
Join our new commenting forum
Join thought-provoking conversations, follow other Independent readers and see their replies