F1: Max Verstappen will be Lewis Hamilton's 'main competitor' this season, says Jenson Button
Dutch-Belgian finished third in last year's standings but is the most likely driver to dethrone the champion, according to Button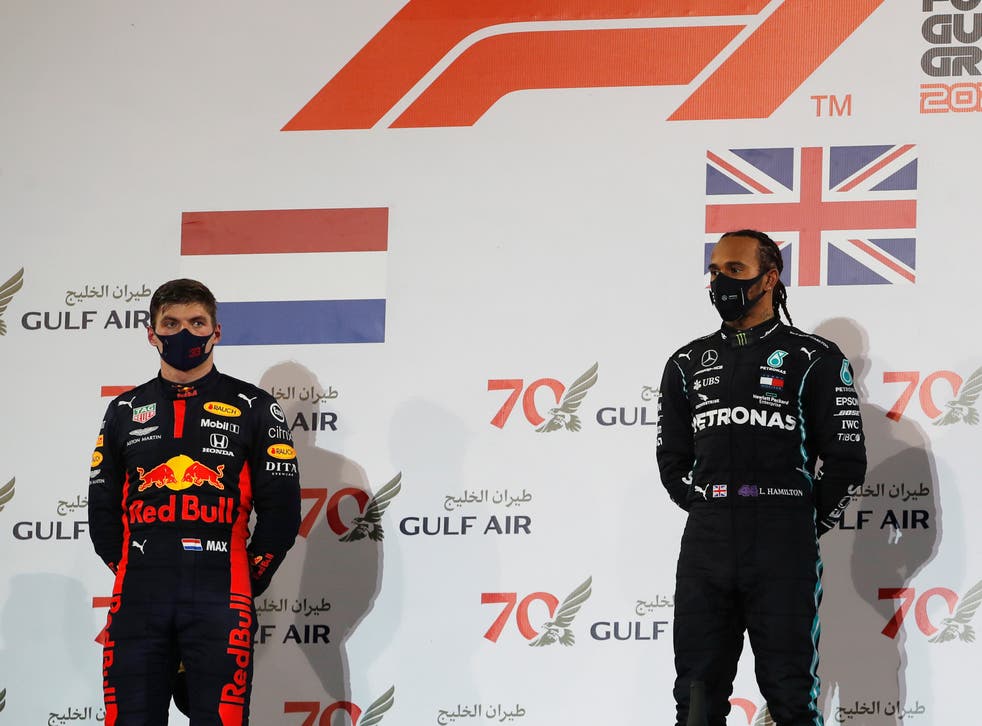 Max Verstappen is set to be Lewis Hamilton's main rival in the upcoming Formula One season, according to former world champion Jenson Button.
Mercedes' Hamilton last season broke the record for most career race wins en route to tying Michael Schumacher's record for most drivers' championships (seven).
Hamilton's team-mate Valtteri Bottas finished second in the standings, with Red Bull's Verstappen third.
But Verstappen is likely to come closest to dethroning Hamilton this year, 2009 champion Button said ahead of this weekend's season-opener in Bahrain.
"[Hamilton] is gonna have some competition, which I'm sure he wants," Button told Sky Sports.
Read more:
"He's got his team-mate Valtteri Bottas, who has been relatively competitive. But when you have another team of drivers that are fighting you for the championship, I think it makes it that a little bit more exciting. 
"So, Max Verstappen I think, is his main competitor in 2021."
Mercedes endured some difficult days during pre-season testing ahead of the race in Bahrain, where they will look to kick off another successful campaign in which they could secure their eighth straight constructors' championship.
"I'm really looking forward to [Hamilton's] first race this weekend," Button said. "I think he is a title favourite and Mercedes are, because they've won the last seven championships and every year we've had a hybrid engine, they've won.
"So, they have the experience, but Red Bull also. Red Bull has won four championships back-to-back to back-to-back. I think those two teams going at it is really, really exciting.
"It's great for F1, it's great for all the fans watching. And even if you are a Lewis fan, you still want him to have that competition. But I still think he has a very good chance of getting that eighth title and being the most successful driver in F1 history."
Join our new commenting forum
Join thought-provoking conversations, follow other Independent readers and see their replies