Jenson Button fascinated by Lewis Hamilton vs Sebastian Vettel title fight - but has no plans to return to F1
Button ended his full-time career in F1 at the end of last season following 16 years in the sport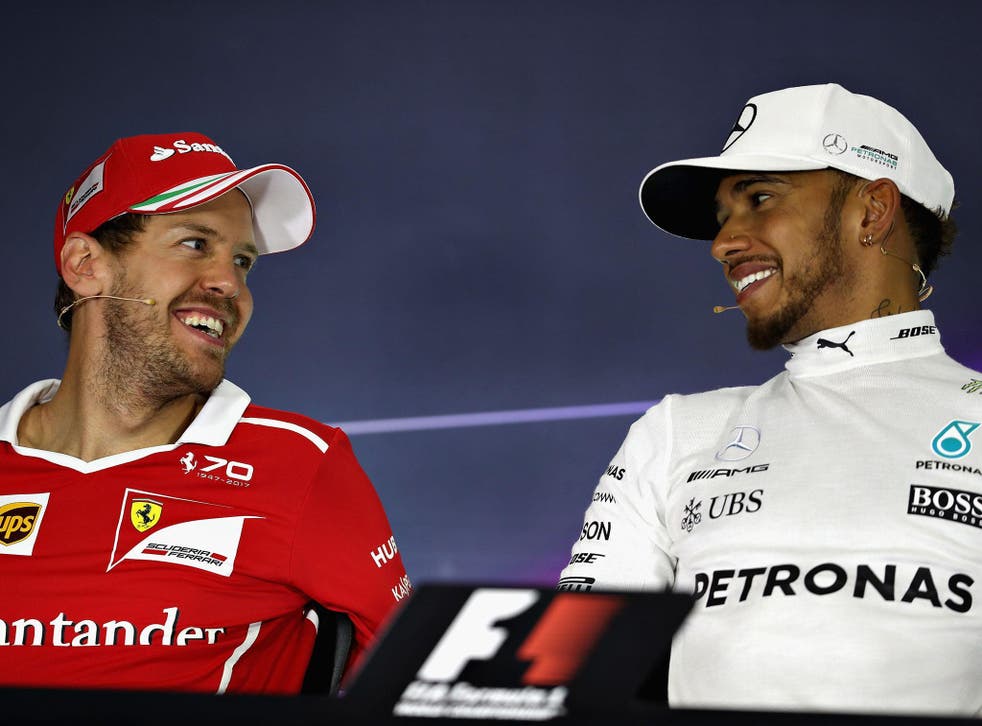 Jenson Button believes the current fight for the Formula One title is bringing fans back to the sport - but insists he will not be returning as a driver.
The 2009 world champion has been acting in an ambassadorial role for McLaren this year and he raced at the Monaco Grand Prix in place of Fernando Alonso.
Button ended his full-time career in F1 at the end of last season following 16 years in the sport and after a barren spell as Honda's unreliable engine left McLaren languishing towards the back.
The 2017 Formula 1 grid

Show all 20
Since stepping away, the 37-year-old has driven other Honda-powered cars as well as participating in triathlons and spending time in the United States.
But he remains an avid viewer of F1 and believes the title scrap between his former team-mate Lewis Hamilton and Ferrari's Sebastian Vettel is helping the sport re-establish itself after interest has waned in recent years.
Asked if he still watched F1, Button replied: "Yes, I do. I didn't think I would. After the last race in Abu Dhabi I thought I probably wasn't going to watch it because the driving is the bit I love. But I have watched it.
"This year it is an important year for Formula One, it really is. With the way the cars are it is a big improvement, the drivers get out of the car and you can see they have been working hard.
"They are happy, they enjoy driving these cars which helps the sport, drivers are in a better place which helps the sponsors, helps the team and the fans love it.
"Also you have two or three teams fighting for wins and that hasn't been the case for so long. I think having the fight with Ferrari and Mercedes is great for the sport, it is a shame the last two races turned out how they have because it is a big gap in the championship now.
"I think Formula One is in a good place, it really is, and having three teams fighting it out is what needs to continue in the future."
Button believes Hamilton will deliver his fourth world title as he holds a 34-point lead heading into this weekend's Japanese Grand Prix.
But seeing his compatriot tussle for another championship has not sparked any renewed interest in Button making a return to F1 - although he does intend to race in some form in 2018.
"Do I miss F1? No I don't. I miss racing," he added. "I had sort of fallen out of love a little bit with motorsport, I think I maybe left it a year too long racing in Formula One.
"I have been itching to drive anything to be fair, next year I will be racing something - I don't know what yet - whether it will be in America, Europe or Japan I don't know. There are a few options, I want to do a full season and take it properly seriously."
Join our new commenting forum
Join thought-provoking conversations, follow other Independent readers and see their replies