McLaren in pole position as share sale paves way for seat on F1 board
Exclusive: McLaren is now on track to join the exclusive club of Ferrari and reigning champions Mercedes which both have a say in how F1 is run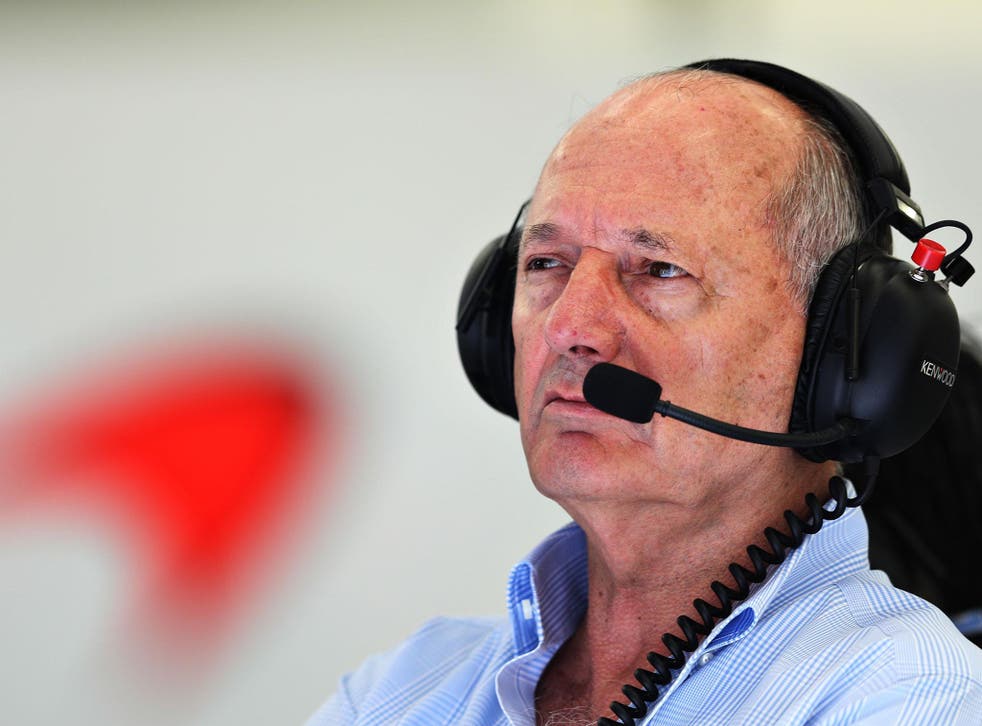 The McLaren Formula One team is in pole position to get a seat on the board of the sport following the recent sale of a 25% stake in the outfit which was owned by its former chairman Ron Dennis.
McLaren is now on track to join the exclusive club of Ferrari and reigning champions Mercedes which both have a say in how F1 is run through having a director on the board of the sport's parent company.
McLaren has been racing in F1 since 1966 and goes into this weekend's British Grand Prix in last place after a dismal start to the year. The team's lead driver Fernando Alonso crashed out of yesterday's Austrian Grand Prix on the first lap when Toro Rosso driver Daniil Kvyat ran into him. Alonso's team mate Stoffel Vandoorne finished out of the points in 12th place. Away from the track the team has been making headlines.
The 2017 Formula 1 grid

Show all 20
At the end of last month McLaren announced that Dennis would be replaced by Sheikh Mohammed bin Essa Al Khalifa who represents the Bahrain wealth fund which controls the team. Saudi tycoon Mansour Ojjeh is the second-biggest single shareholder followed by private individuals who own 21%.
The owners have been locked in a bitter dispute with Dennis over the past five years and it is understood that this was a hurdle to McLaren taking up an F1 board seat which it was offered in 2012 as a benefit of committing to race in the sport.
Ferrari and reigning champions Mercedes also got a similar offer and, unlike McLaren, they took it up. In 2014 F1's former boss Bernie Ecclestone lifted the lid on what was holding it up when he said that "McLaren could have a director if they made their mind up."
Company documents released on Friday by F1's owner Liberty Media reveal that McLaren still hasn't appointed a director. They state that F1's "agreements with McLaren and Mercedes grant the corporate parent of each of those teams (McLaren Group Limited and Daimler AG, respectively) the right to appoint a team director. Ferrari has an equivalent right...Each of Daimler AG and Ferrari has exercised the relevant right and appointed a team director."
Now that McLaren has cleared its shareholder gridlock the team is in a position to take up the board seat. A source close to the team acknowledges this and says "I don't think McLaren has made any decisions on it yet."
McLaren itself is buying the shares which Dennis owned and it is using loans to finance the purchase. In addition to owning the team, McLaren makes super-cars and has a division which applies F1 technology to other industries. McLaren had total revenue of £898m in 2016 and the share sale gives the company a turbo-charged valuation of £2.4bn. In contrast, its performance on track is stuck in the slow lane and it has scored just two points this year after nine races.
McLaren has the second-highest tally of F1 drivers' championships with legends including Alain Prost, Ayrton Senna and Lewis Hamilton all steering the team to victory. Since Dennis joined 37 years ago it has notched up 158 Grand Prix wins and 17 F1 championships. However, in recent years its performance has reversed following a disastrous switch in 2015 to Honda engines from ones made by Mercedes which currently dominates the sport.
Join our new commenting forum
Join thought-provoking conversations, follow other Independent readers and see their replies