Murray Walker: Formula One broadcasting legend dies, aged 97
The broadcaster was the voice of the sport until his retirement in 2001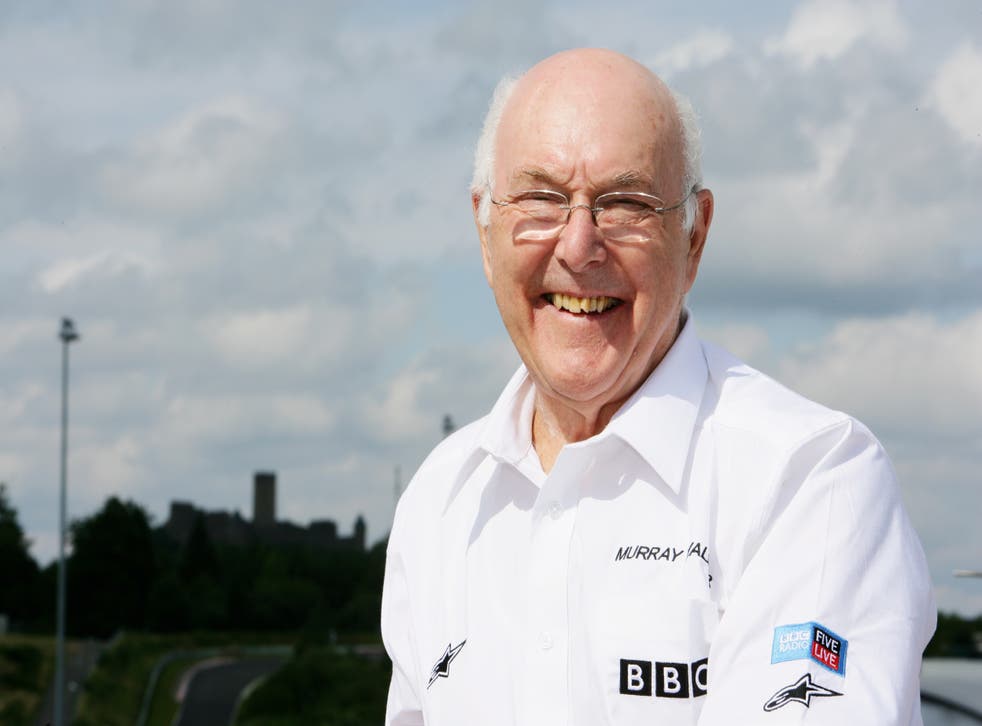 Legendary Formula One commentator Murray Walker has died at the age of 97.
One of the sport's most popular figures, Walker was awarded an OBE in 1996 for services to broadcasting and motor racing.
His career spanned more than 50 years – his first grand prix for the BBC coming at Silverstone in 1949 – with the commentator retiring in 2001.
He would eventually assume the position of Formula One commentator permanently in 1978 with the sport's popularity growing significantly.
A statement from Formula 1 said: "We are immensely sad to hear that Murray Walker has passed away. His passion and love of the sport inspired millions of fans around the world.
"He will forever be a part of our history, and will be dearly missed."
Tributes poured in from the world of sport, with F1 commentator David Croft writing on Twitter: "Rest in Peace Murray Walker, a gentleman and a legend in every sense of the word. It was an honour to know you, a delight to spend time in your company and inspiring to listen and learn from you. THE voice of Formula 1 and always will be."
Walker shared commentary duties with many of the sport's greatest figures, including James Hunt, who was F1 world champion in 1976.
He also shared a close relationship with Martin Brundle, who started his commentary career alongside Walker in 1997 and described him as a "national treasure".
He wrote: "Rest in Peace Murray Walker. Wonderful man in every respect. National treasure, communication genius, Formula One legend."
Sir Jackie Stewart, a three-time world champion in the sport, said there will "never be another Murray Walker" and he "will be remembered forever".
Walker had an infectious enthusiasm for the sport and his excitement at sharing the action occasionally led to the odd verbal gaffe. But these "Murrayisms" only endeared Walker to F1 fans.
"I always regarded it as my brief not just to inform but to entertain," Walker said back in 2011. "I knew that 95 per cent of my audience weren't interested in the diameter of the gudgeon pin.
"What they wanted was to share the excitement that I was lucky enough to be witnessing. And lucky is the word: my work has taken me round the world umpteen times to countries I would never otherwise have visited, and I have rubbed shoulders with some outstanding people. I have been incredibly, gigantically lucky."
Join our new commenting forum
Join thought-provoking conversations, follow other Independent readers and see their replies