Williams announce acting team principal to replace Sir Frank and Claire Williams
Former McLaren executive Simon Roberts steps up from his role as managing director of F1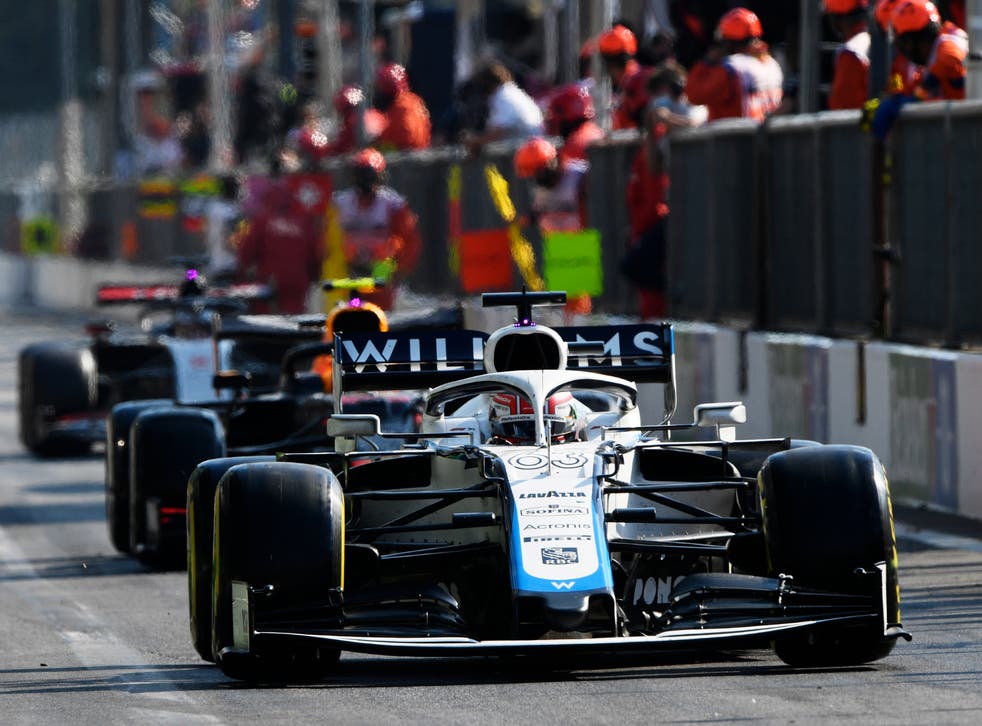 Former McLaren executive Simon Roberts has been appointed acting team principal of Williams, replacing Sir Frank and Claire Williams at the helm of the Formula One team.
The sport's most well-known father-and-daughter combination left the sport following the weekend's Italian Grand Prix after completing the sale of the Williams team to US-based investment firm Dorilton Capital, ending the family's 43-year presence with the sport as they stepped down as team principal and deputy team principal respectively.
Dorilton confirmed that a new team principal would be appointed to take over the day-to-day running of the team from Claire Williams on a temporary basis, and an announcement on Tuesday confirmed that Roberts will step up from his current role as the team's manager director of F1 to take the helm.
"I am delighted to be announced as acting team principal for Williams during this transitional period," Roberts said in a statement.
"It is an exciting time ahead for the team, a new era for Williams and one that I am excited to be playing a part in. I look forward to the challenge ahead as we look to take the team back to the front of the grid."
Roberts has been working within Formula One for nearly 17 years, having spent most of his time with McLaren along with a secondment period with Force India, and will bring a familiarity to the team at the remaining nine races this season following the departure of Claire Williams.
He joined the team earlier this year after leaving McLaren, who gave him his first role in F1 back in 2003 when he joined as operations director and general manager. After spending a year with Force India - now Racing Point - in 2009 as chief operating officer, Roberts returned to McLaren in the new role of operations director and joined their executive team, before being promoted to chief operations officer in 2017 as he took control of the Woking team's engineering and factory operations.
Williams announced last Thursday that Dorilton co-founders Matthew Savage and Darren Fultz will be joined on the board by James Matthews, the husband of Pippa Middleton who raced professionally for the well-known Manor Motorsport team during the 1990s in both British Formula Three and British Formula Renault.
Roberts will be in charge of the team at this weekend's inaugural Tuscan Grand Prix, with the ninth round of the F1 season set to take place at Mugello in Italy.
Join our new commenting forum
Join thought-provoking conversations, follow other Independent readers and see their replies