Isle of Man TT 2015 video: Bruce Anstey has heart-stopping moment on Bray Hill as he hits the kerb during Superbike victory
Anstey secured his first ever Superbike victory at the Isle of Man last Sunday but nearly crashed out of the Supersport race on Monday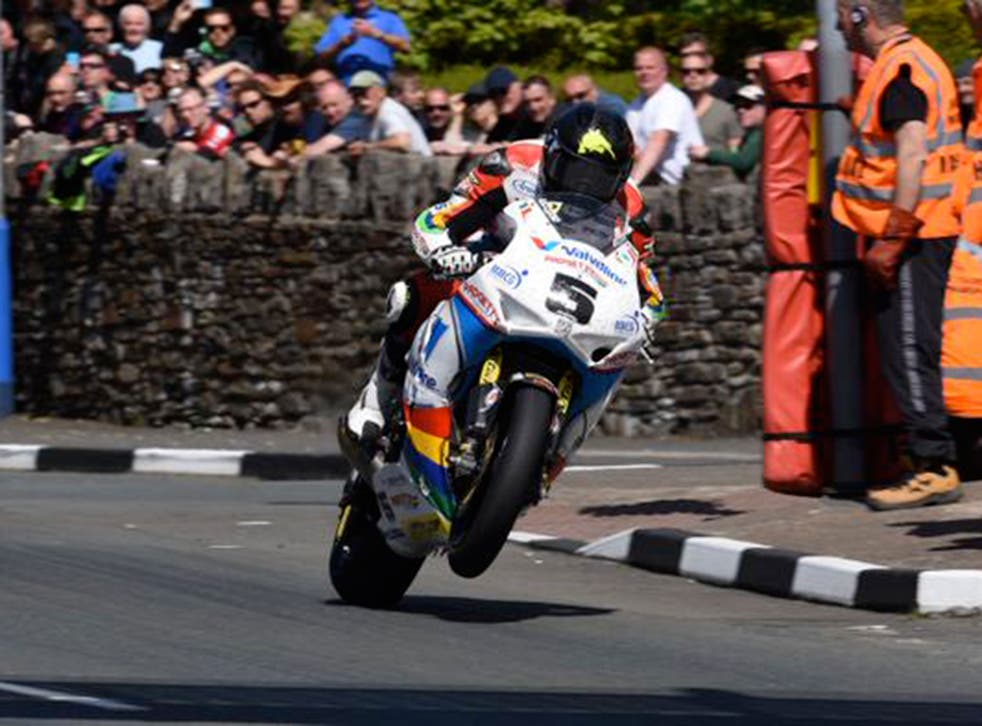 It may be the one rest day of the 2015 Isle of Man TT race week, but that hasn't stopped thrilling action from the four completed races being released online.
Having got the week open with a bang as he clinched victory in the Superbike race, Bruce Anstey has managed to add three second place finishes to his haul after following home Ian Hutchinson home in both Monster Energy Supersport races and his Mugen team-mate John McGuinness in the TT Zero event.
However, his race win on Sunday was nearly followed by the mother of all crashes. Within a few hundred metres of the start line in the first Supersport race after he caught a kerb with the belly pan of his Padgetts Honda at the top of Bray Hill.
It's not advised to crash on any section of the Mountain Course at the TT, but if you were going to pick out a particularly scary section, Bray Hill would be up there given the bikes top 180mph at the bottom.
Watch Anstey's heart-stopping moment below:
The New Zealander managed to catch the bike before losing control completely, and managed to regain his line and speed before reaching the bottom of Bray Hill and proceeding to challenge Hutchinson for victory.
Having won his 10th TT race, but only a first on the Superbike, Anstey will have another chance to triumph on Friday in the blue ribbon Senior Race that wraps up the week's action.
Join our new commenting forum
Join thought-provoking conversations, follow other Independent readers and see their replies