McLaren's Ron Dennis adds to F1 crisis by rejecting third-car option
Dennis admitted his team is struggling to find a title sponsor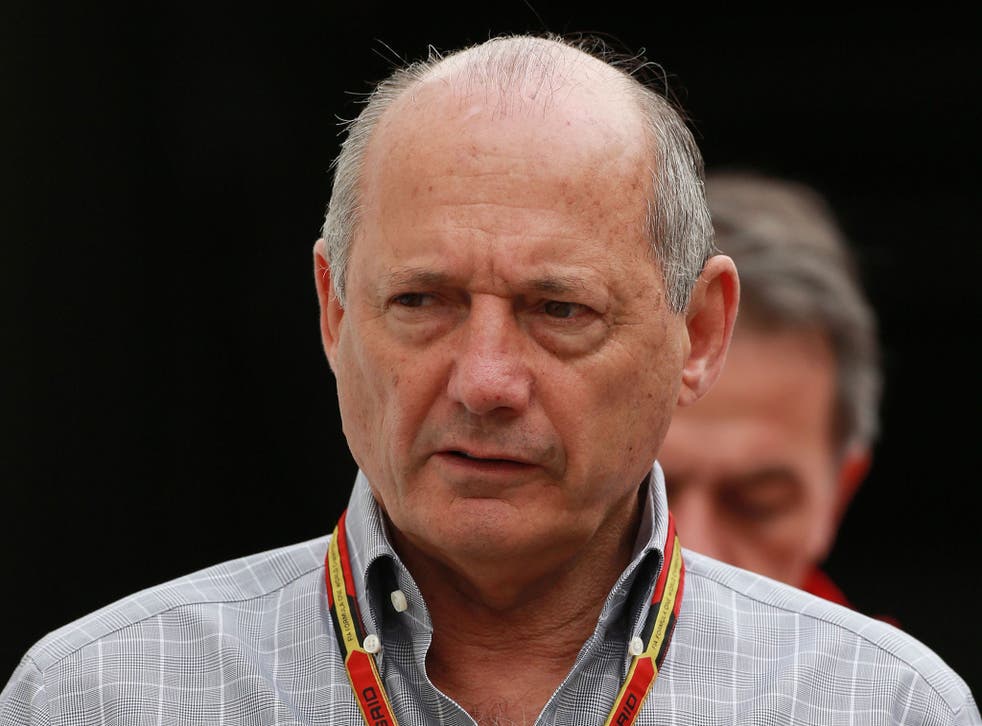 McLaren's CEO Ron Dennis has added to the financial crisis engulfing Formula One by admitting that his team is still struggling to find a title sponsor for next season and that top-level plans for the main teams to provide cars for struggling teams would be too costly.
The bad feeling among the smaller teams that their interests are not being looked after and the distribution of prize money is too skewed towards the big teams, is so great that some have even considered a boycott of the US Grand Prix here, where there will only be 17 cars on the grid (Sebastien Vettel's Red Bull will start from the pits) after the descent into administration of Caterham and Marussia.
Meanwhile, Force India, Sauber and Lotus are also struggling financially. "F1 is at a crossroads," said Force India's deputy team principal Bob Fernley before claiming of the sport's powerbrokers: "There is clearly an agenda. Two teams have been forced out. How many need to be forced out before they achieve the goal they are looking for?"
Fernley has a belief, held by many, that CVC, the venture-capital group which is F1's principal shareholder, and the Strategy Group that comprises representatives of the big teams, are hellbent on pursuing ringmaster Bernie Ecclestone's wish to see eight teams running three cars each.
Says Ecclestone: "Red Bull could say to Caterham, you can have a car, you've got to run a driver of our choice in the car. You run the car. You still call it Caterham or whatever, and the idea is that if that team scores points then half should go to the team supplying the car."
But Dennis, who said his team is still seeking a $40m (£27.5m) title sponsor following the end of their agreement with Vodafone, privately poured cold water on the third-car idea when he revealed that running a third car would cost between $30m and $35m.
Ecclestone says that, "I'd rather not lose the small teams if they perform," but adds: "I don't want them going round with the begging bucket."
The smaller teams have long been arguing for a cost cap, or a bigger share of the prize monies. Fernley said that so serious are the individual situations at Force India, Sauber and Lotus, that the teams had considered boycotting today's race, "We have nothing to lose, have we?" Fernley said. "No-one listens, so the only option might be action that CVC would understand. It would be painful, but it would make the point. We have missed an opportunity in F1 to be able to get it sustainable."
On the track, Lewis Hamilton and Nico Rosberg continued their world championship duel, with the German taking a crucial pole position by 0.04sec from the Englishman.
Join our new commenting forum
Join thought-provoking conversations, follow other Independent readers and see their replies