Green Bay Packers to play New York Giants in London as NFL reveals 2022 games for International Series
Aaron Rodgers will lead the Packers at Tottenham Hotspur Stadium, while Russell Wilson's Denver Broncos take on the Jaguars at Wembley Stadium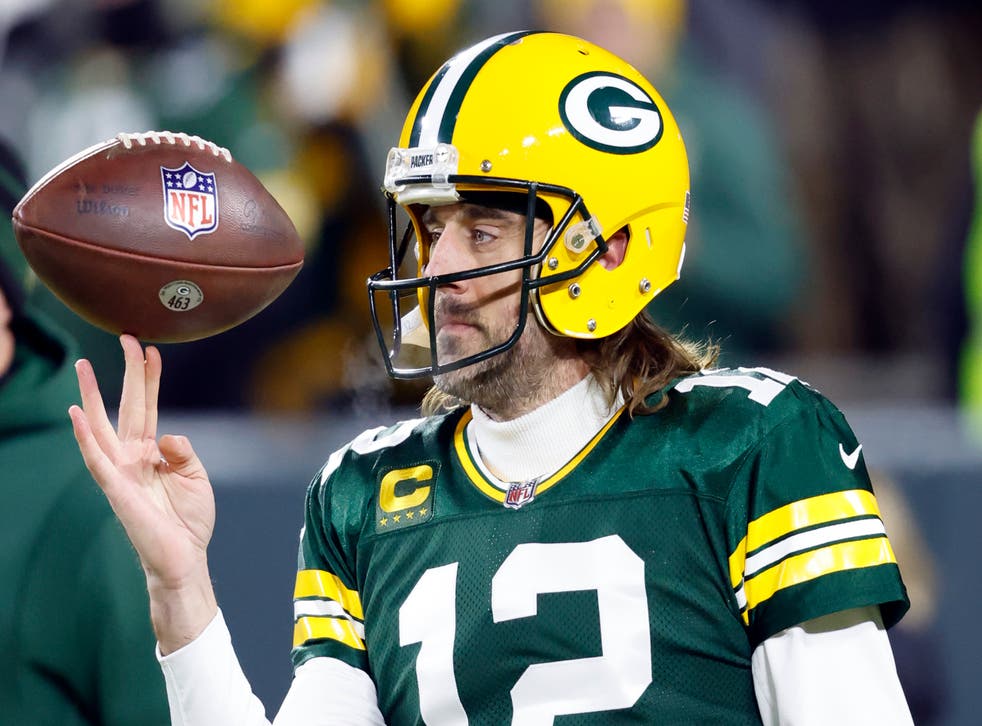 The Green Bay Packers will host the New York Giants at Tottenha Hotspur Stadium after the NFL revealed its schedule for the 2022 International Series.
Two-time reigning MVP Aaron Rodgers plays in London for the first time in the franchise's history on 9 October, while the north London venue will also welcome designated home team New Orleans Saints in their game against the Minnesota Vikings on 2 October.
Wembley Stadium welcomes back London's adopted team Jacksonville Jaguars, who host the Denver Broncos, fresh from acquiring former Super Bowl champion Russell Wilson, on 30 October.
Wilson's former team, Seattle Seahawks, will also play in this year's series, the first game to be held in Germany, where Tom Brady and the Tampa Bay Buccaneers will be the home team in Munich on 13 November.
2022 International Series Schedule
2 October: New Orleans Saints vs Minnesota Vikings, Tottenham Hotspur Stadium, London
9 October: Green Bay Packers vs New York Giants, Tottenham Hotspur Stadium, London
30 October: Jacksonville Jaguars vs Denver Broncos, Wembley Stadium, London
13 November: Tampa Bay Buccaneers vs Seattle Seahawks, Allianz Arena, Munich
21 November: Arizona Cardinals vs San Francisco 49ers, Estadio Azteca, Mexico City
Register for free to continue reading
Registration is a free and easy way to support our truly independent journalism
By registering, you will also enjoy limited access to Premium articles, exclusive newsletters, commenting, and virtual events with our leading journalists
Already have an account? sign in
Register for free to continue reading
Registration is a free and easy way to support our truly independent journalism
By registering, you will also enjoy limited access to Premium articles, exclusive newsletters, commenting, and virtual events with our leading journalists
Already have an account? sign in
Join our new commenting forum
Join thought-provoking conversations, follow other Independent readers and see their replies