Tyreek Hill 'fired up' to see best version of Patrick Mahomes for Kansas City Chiefs at Super Bowl
The Chiefs speedster expects Mahomes to be dialled in come Sunday for Super Bowl LV in Tampa Bay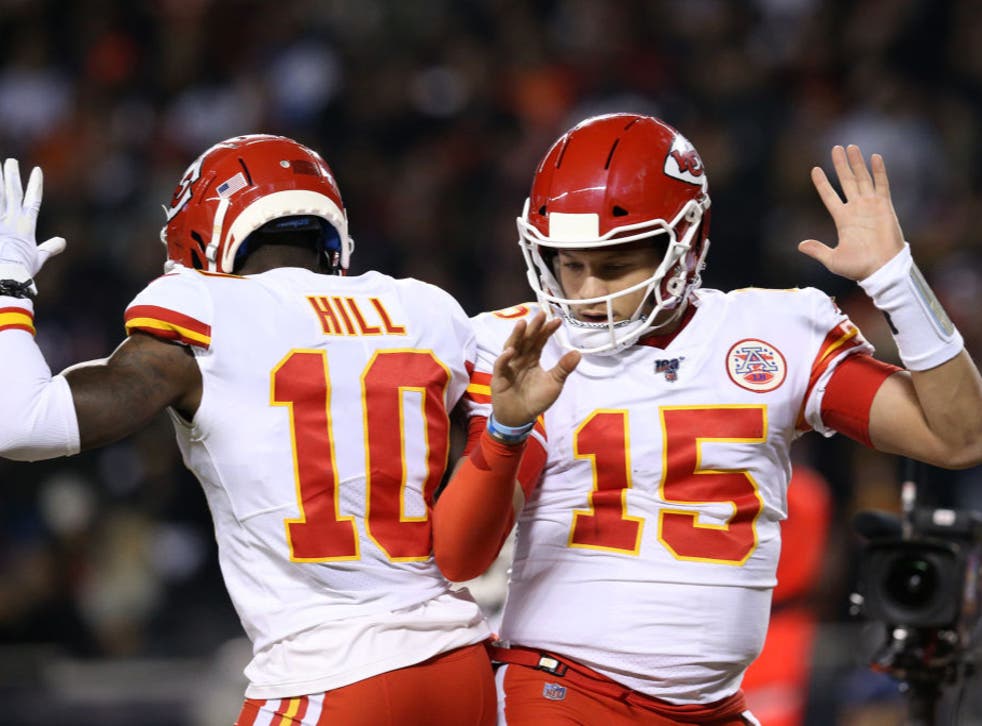 Tyreek Hill knows the value of Patrick Mahomes to the reigning Super Bowl champions.
When choosing one factor that helped the Kansas City Chiefs evolve from also-rans to winners, the superstar receiver was straight to the point.
Hill said: "Patrick Mahomes, baby. There's only one thing to say. He won coach Reid's first Super Bowl.
"He's the one that changed everything."
READ MORE: Super Bowl 2021 betting preview: Best bets and odds on points spread, props and more
Looking ahead to Sunday, Hill was adamant that the reigning Super Bowl MVP appears to be in fine fettle.
"I haven't seen Pat throw dots like this before. It's crazy.
"I'm pretty fired up – you have to wait and see. I'm excited about that."
Hill rejected the idea that the dominant Chiefs offence should be considered one of the best of all-time with a second title win at Super Bowl LV.
READ MORE: Which channel is NFL Super Bowl 2021 in the UK
"It doesn't cement us anywhere – that's our mindset. All of us are still young so we have a lot of football to play.
"When the time comes, that's when we'll think about it.
"Until then we're going to continue to chase these records, chase these rings and chase these dreams."
Hill's sentiment was echoed by fellow offensive weapon Travis Kelce.
Kelce, who set the single-season yardage record for a tight end with 1,416 yards in 2020, insisted that both he and the Chiefs are not thinking about their place in history.
The 31-year-old said: "I'm not really focused on the history or the future.
"Nobody is really thinking about the legacy or what it would mean.
"It's the mentality of taking advantage of the hour, the minute, the day, the rep – whatever we're doing in this building to get ready for Sunday.
"We are ready as we have ever been for this game."
Kelce and Hill will take to the field at Raymond James Stadium as their Kansas City Chiefs face the Tampa Bay Buccaneers in Super Bowl LV on Sunday 7th February.
Register for free to continue reading
Registration is a free and easy way to support our truly independent journalism
By registering, you will also enjoy limited access to Premium articles, exclusive newsletters, commenting, and virtual events with our leading journalists
Already have an account? sign in
Register for free to continue reading
Registration is a free and easy way to support our truly independent journalism
By registering, you will also enjoy limited access to Premium articles, exclusive newsletters, commenting, and virtual events with our leading journalists
Already have an account? sign in
Join our new commenting forum
Join thought-provoking conversations, follow other Independent readers and see their replies