Kansas City Chiefs' Tyrann Mathieu claims Tom Brady called him 'something I won't repeat' at Super Bowl
Brady won a record seventh Lombardi Trophy as his Tampa Bay Buccaneers came out on top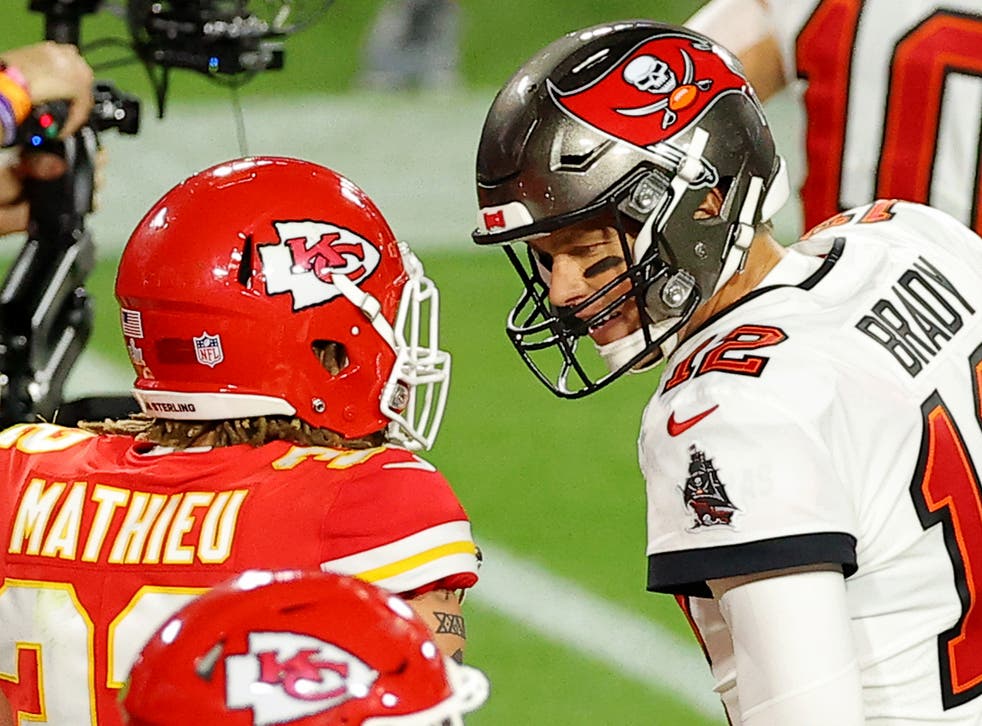 Leer en Español
Kansas City Chiefs' safety Tyrann Mathieu has claimed opponent Tom Brady called him "something I won't repeat" at Super Bowl LV.
Brady, a six-time Super Bowl winner with the New England Patriots, won a record seventh ring on Sunday in his first season with the Tampa Bay Buccaneers, who defeated the Chiefs 31-9 at the Raymond James Stadium for their first Lombardi Trophy since 2003.
Brady was voted Super Bowl MVP for his performance in NFL's showpiece game, but Mathieu was one of the few who was not full of praise for the 43-year-old after the match.
"He called me something I won't repeat but yeah I'll let all the media throw me under the bus as if I did something or said something to him…" the Chiefs safety wrote in a since deleted tweet, referring to an exchange between the two Americans during the match.
"Go back to my previous games against TB12 I showed him nothing but respect. Look at my interviews about him… I show grace."
The 28-year-old is reported by Pro Football Talk as also having said: "Listen, Tom Brady's a great quarterback. I never really saw that side of Tom Brady, to be honest.
"But whatever. No comment. it's over with. I'm done with it."
Join our new commenting forum
Join thought-provoking conversations, follow other Independent readers and see their replies