Paula Radcliffe struggling to make it to the Olympic marathon start line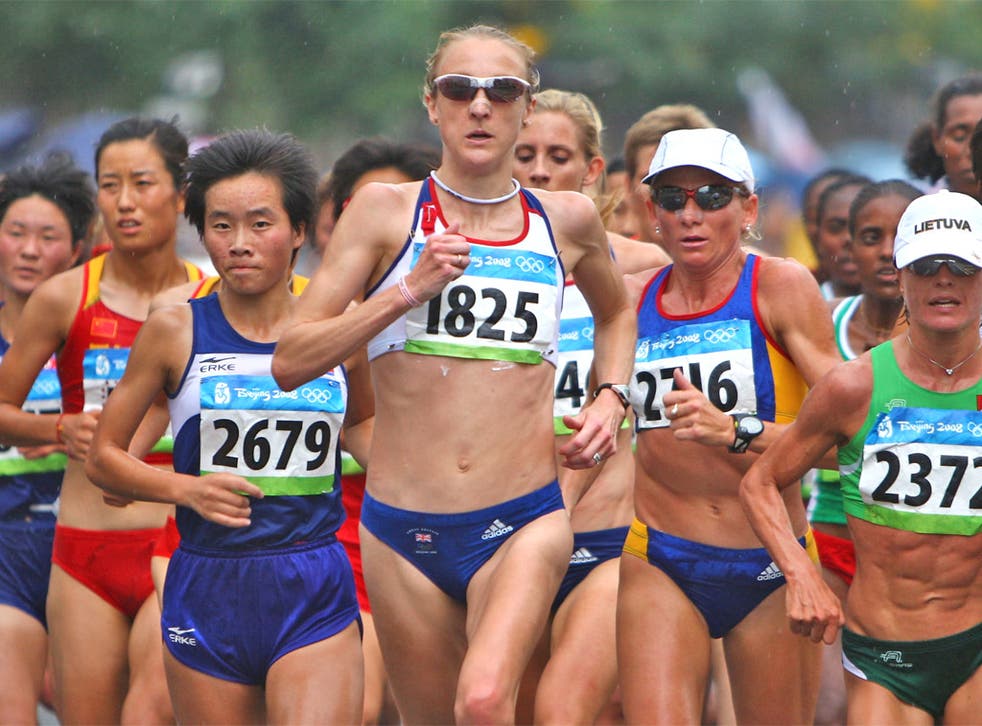 While the odds about Phillips Idowu making the London Olympics remained unclear last night, Paula Radcliffe's chances of lining up in the women's marathon on Sunday week were rated at 50-50.
Asked whether the 38-year-old world record holder would be fit for a final shot at Olympic glory, Charles van Commenee, head coach of the British athletics team, replied: "Shall we flip a coin?"
Radcliffe flew to Munich three weeks ago for treatment from Hans-Wilhelm Müller-Wohlfahrt, the celebrated German sports doctor known as "Healing Hans", after osteoarthritis in her left foot disrupted her preparations for what would be the Bedford athlete's fifth Olympic Games.
Asked about her state of fitness and chances of making the event yesterday, Van Commenee commented: "Basically, Phillips Idowu is a big concern. Paula is always a concern.
"She has been on a thin line every day for the last decade. Nothing has changed. Paula is Paula."
It emerged from the British team training camp at Monte Gordo in Portugal yesterday that Dave Webb had been withdrawn from the team for the men's marathon after failing a fitness test, following a stress fracture, in the Dartford half-marathon last Sunday.
"He's had an injury for quite some time and simply ran out of time," Van Commenee said. "It's sad. It's a home Games and he worked very hard for it."
No member of the now 76-strong British track and field team has worked harder than Radcliffe. The mother of two has battled through years of illness and injury to gain selection for the 2012 Games – only for a recurrence of a foot condition that first troubled her in 1994 to leave her "in a bit of a panic," as she confessed before heading to Munich.
Radcliffe said at the time that she could still run but in a painful state that left her "in agony after I have finished training." All of which does not bode well for her prospects of finally nailing the Olympic medal that has so cruelly eluded her in an otherwise trail-blazing distance running career.
Radcliffe is the fastest female marathon runner in history – with the 2hr 15min 25sec she clocked in the London Marathon in 2003 still standing as the world record today – but she has been consistently thwarted by illness and injury on the Olympic marathon front.
Two other members of the British team have been receiving treatment for injuries: the javelin thrower Goldie Sayers (elbow) and 110m hurdler Andy Pozzi (hamstring).
Join our new commenting forum
Join thought-provoking conversations, follow other Independent readers and see their replies