Team GB's Andrew Pozzi crashes out of 110m hurdles in moments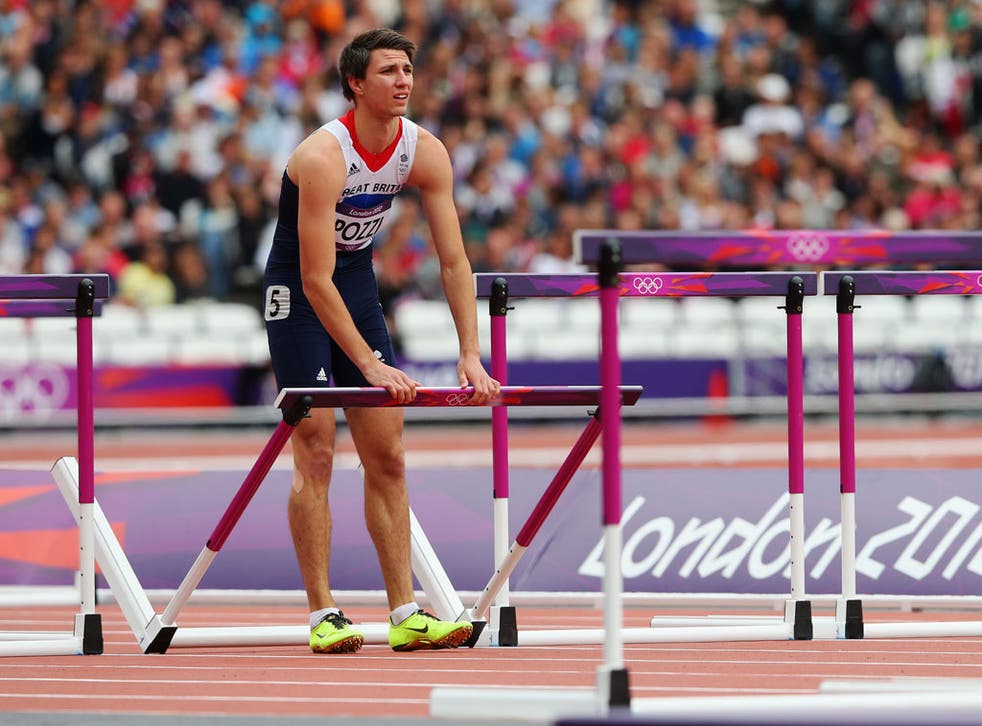 Andrew Pozzi's Olympics hopes were dashed in seconds when he limped out of the 110m hurdles today.
The 20-year-old from Bristol had not raced since damaging his hamstring at Crystal Palace last month but decided to put it to the test during this morning's heats.
However, Pozzi pulled up abruptly and said: "The last month has been a nightmare. I haven't been able to get my hamstring sorted. Being in the Olympics is all I've been waiting and training so hard for. To leave like that is heart‑breaking."
There was dreadful luck for 2004 Olympic champion Liu Xiang, who hit the first hurdle in his heat and fell immediately.
It was the second consecutive Games that misfortune has hit Liu, who could not defend his title on home ground in Beijing because of an Achilles injury.
Great Britain's Andy Turner won the heat and was among the athletes who helped the hobbling Liu from the arena.
Join our new commenting forum
Join thought-provoking conversations, follow other Independent readers and see their replies