Cycling: 'Hard-man' Fabian Cancellara likely to defend time-trial title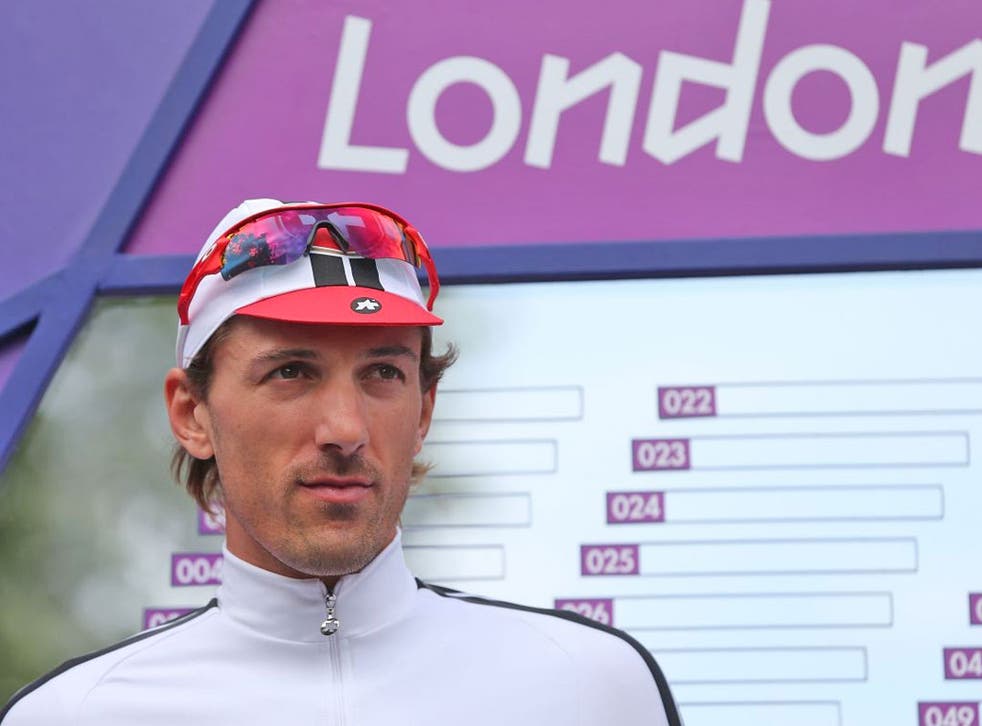 The Swiss rider Fabian Cancellara plans to defend his time-trial gold medal tomorrow after a nasty crash late in Saturday's road race put his Olympic future in question.
The four-time world champion was in the lead group when he misjudged a late turn and crashed into a barrier. He finished the race but was holding up his right arm afterwards, and said on Twitter that he had X-rays taken at a clinic in the athletes' village.
"I feel better with every hour passing," Cancellara said yesterday. "I have to be positive, otherwise I would have been home already. I'm a hard man."
Cancellara then trained for the first time since his crash and spent about two hours on his time-trial bike. The Swiss team said in a statement he is still experiencing pain in his right shoulder, adding that a decision on his participation in the race against the clock will be made tomorrow morning at the latest.
Cancellara broke his right collarbone in the Tour of Flanders earlier this year, causing him to miss two months of racing, and thought he may have done so again.
"I am lucky it is not broken, but it feels like it is," he said. "When I was in the ambulance, I told the doctor that it felt broken. I could feel pain all over, just like it was in Flanders. When the doctor came back after the scan, he said I was lucky.
Join our new commenting forum
Join thought-provoking conversations, follow other Independent readers and see their replies