Mountain Bike: France's Julie Bresset powers to gold with Team GB's Annie Last in eighth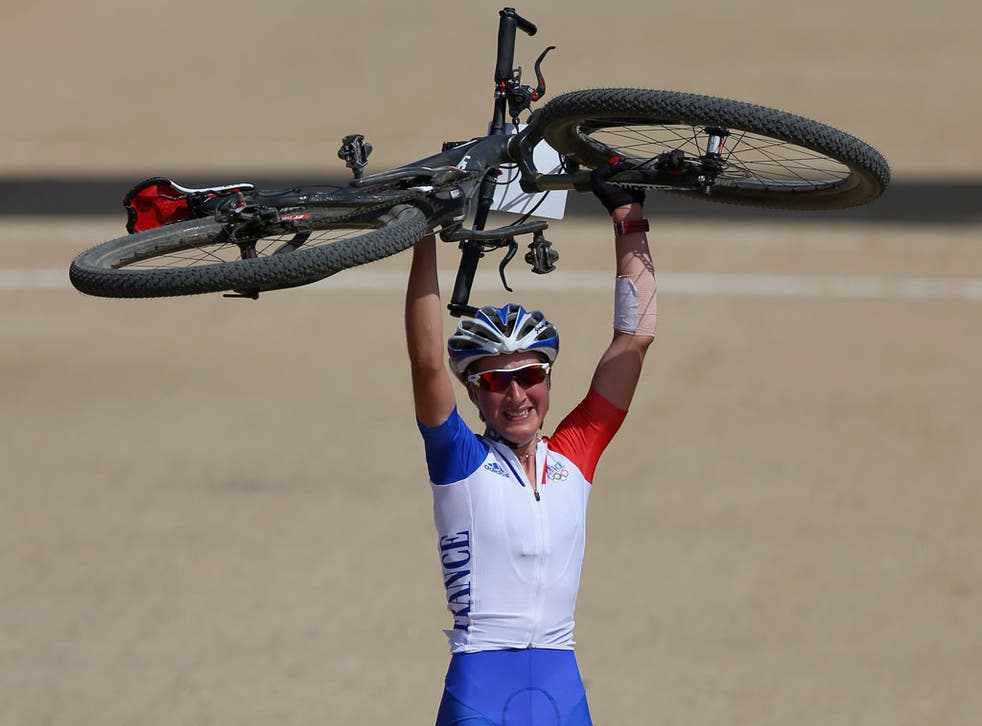 Annie Last finished eighth in the London 2012 Olympic Games cross-country mountain bike event at Hadleigh Farm before looking to an immediate future on the dirt tracks, rather than in medicine.
The 21-year-old from Bakewell deferred her place at medical school to concentrate on cycling and finished a creditable two minutes 55 seconds behind winner Julie Bresset of France.
Bresset, world under-23 champion ahead of Last in 2011, won gold ahead of 2008 Olympic champion Sabine Spitz of Germany, who claimed silver aged 40, with Georgia Gould of the United States finishing third.
"I love what I'm doing at the minute and I still see myself being able to move forward and progress," Last said.
"This is what I'm going to stick at for the time being and keep at it.
"You tend to see the older riders as the best riders, other than Julie.
"Spitz has got this wealth of experience and knows exactly what to do to get in the best shape for an Olympic Games."
Asked about riding until the aged of 40, Last added: "Another 20 years... I still see myself progressing in the years to come and hopefully my performance and my results will progress as well in the future."
Last made a strong start on the first of six laps of the 4.7-kilometre route, carved into an Essex hillside overlooking the Thames estuary, and was in the front group early on.
She slipped 34 seconds adrift with three laps to go before being overtaken in the second half of the race as up ahead Bresset soloed to victory - France's first cycling gold of London 2012.
Last added: "I'm really, really happy with my race. I came here and wanted to get the best out of myself. That's what I did.
"I wanted to put myself in the race from the start, get a good start so I had a clean run on that first half lap.
"The last few laps I slipped back a bit, but I left everything out there, so I'm pleased.
"To be able to race at a home Olympics in front of a home crowd was incredible. The crowd the whole way round was unbelievable.
"You can just feel the atmosphere and feel them pushing you forward."
Britain's entrant in the 50-strong men's field for tomorrow's eight-lap race is Liam Killeen.
The 30-year-old from Malvern finished fifth in Athens and seventh in Beijing.
PA
Register for free to continue reading
Registration is a free and easy way to support our truly independent journalism
By registering, you will also enjoy limited access to Premium articles, exclusive newsletters, commenting, and virtual events with our leading journalists
Already have an account? sign in
Register for free to continue reading
Registration is a free and easy way to support our truly independent journalism
By registering, you will also enjoy limited access to Premium articles, exclusive newsletters, commenting, and virtual events with our leading journalists
Already have an account? sign in
Join our new commenting forum
Join thought-provoking conversations, follow other Independent readers and see their replies