The Independent's journalism is supported by our readers. When you purchase through links on our site, we may earn commission.
Bellamy thrilled by Dame Kelly Holmes' pep talk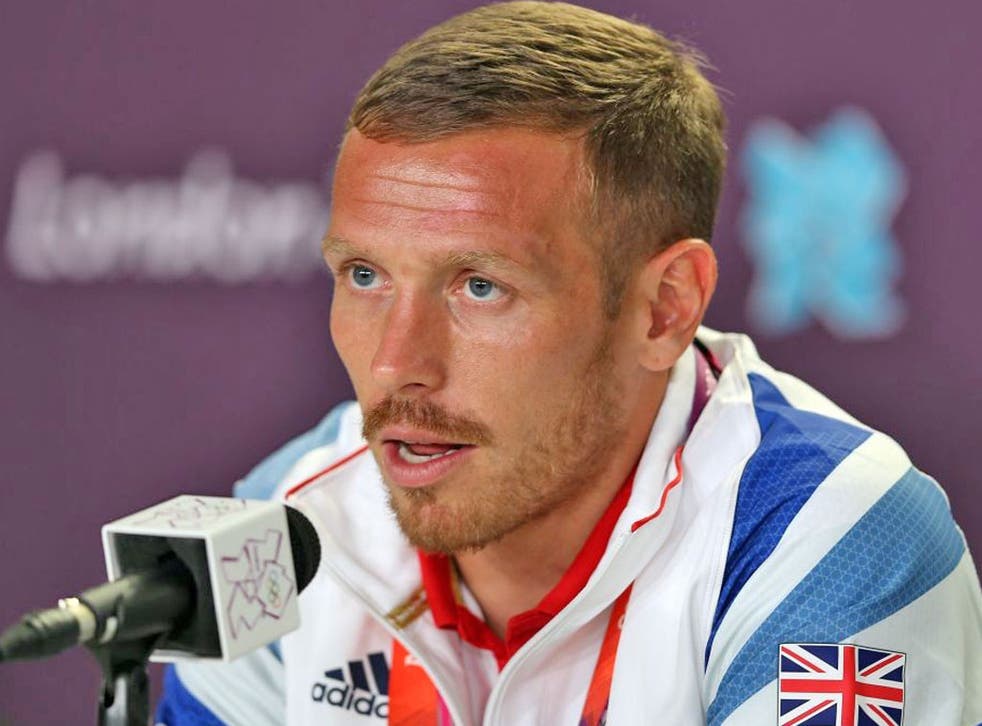 Ryan Giggs, Craig Bellamy and the rest of Team GB's footballers spent their first night in the Olympic village yesterday, an experience that included a pep talk from Dame Kelly Holmes about what to expect come Games time.
Instead of flying straight from their training camp in Spain to Middlesbrough, where they play Brazil in a friendly on Friday, Stuart Pearce's squad travelled to London in order to give the players a first taste of the Olympic experience.
Pearce and the Football Association were advised by Olympic coaches from other sports to ensure the players are familiar with the village – a unique sporting environment and a markedly different one for those from Premier League clubs – before the Games get under way. "It would have been folly to ignore it," said Pearce.
Holmes, who won double Olympic gold in Athens in 2004, spoke to the squad yesterday afternoon and made an immediate impression on the likes of Bellamy.
"Meeting Kelly Holmes was incredible," said Bellamy. "She told us what to expect. This is all new to us. It's a lot different to what we're used to football-wise. There's lot more going on, you have to be more patient. You are eating with all the other athletes. It all adds to the experience of being part of the Olympics. She said enjoy it and embrace it. Go and speak to other athletes, go and introduce yourself. Be part of this Great Britain experience. I never thought I would be involved in anything like this. This is something I will cherish for the rest of my life."
Giggs, the captain, also appeared enthused by the experience so far. He said: "This was a chance I couldn't turn down, a chance to play in the biggest sporting event in the world. I hope it is not a one-off, I hope in future Olympics there will be Great Britain teams."
Last night the squad was split up around the apartments in the village that house Team GB – the swimmers were also in residence. The players share small and basically furnished rooms – two to a room – with a bathroom between six. They will eat in the vast communal restaurant that serves all nations taking part. Asked which other athlete he would most like to meet, Bellamy chose Usain Bolt, Giggs went for Roger Federer and Jack Cork, the Southampton midfielder, Michael Phelps. The squad will return to the village after their opening match against Senegal in Manchester next Wednesday.
Pearce said yesterday that he would leave it up to individual players to decide whether to take part in next Friday's opening ceremony. Britain play their second match against the United Arab Emirates at Wembley two days later.
Pearce will decide by the end of the week whether Daniel Sturridge is fit to play a part in the tournament. The Chelsea striker joined the squad yesterday having recovered from a bout of viral meningitis. His club's medical staff have given him the all clear and Pearce will now use the rest of the week's training and some time on the pitch against Brazil to assess his match fitness. Pearce can call up a replacement up to the day before Britain's first game, with Huddersfield striker Jordan Rhodes the most likely to come in.
Register for free to continue reading
Registration is a free and easy way to support our truly independent journalism
By registering, you will also enjoy limited access to Premium articles, exclusive newsletters, commenting, and virtual events with our leading journalists
Already have an account? sign in
Register for free to continue reading
Registration is a free and easy way to support our truly independent journalism
By registering, you will also enjoy limited access to Premium articles, exclusive newsletters, commenting, and virtual events with our leading journalists
Already have an account? sign in
Join our new commenting forum
Join thought-provoking conversations, follow other Independent readers and see their replies