Mathematics comes to the rescue of Kapoor's tower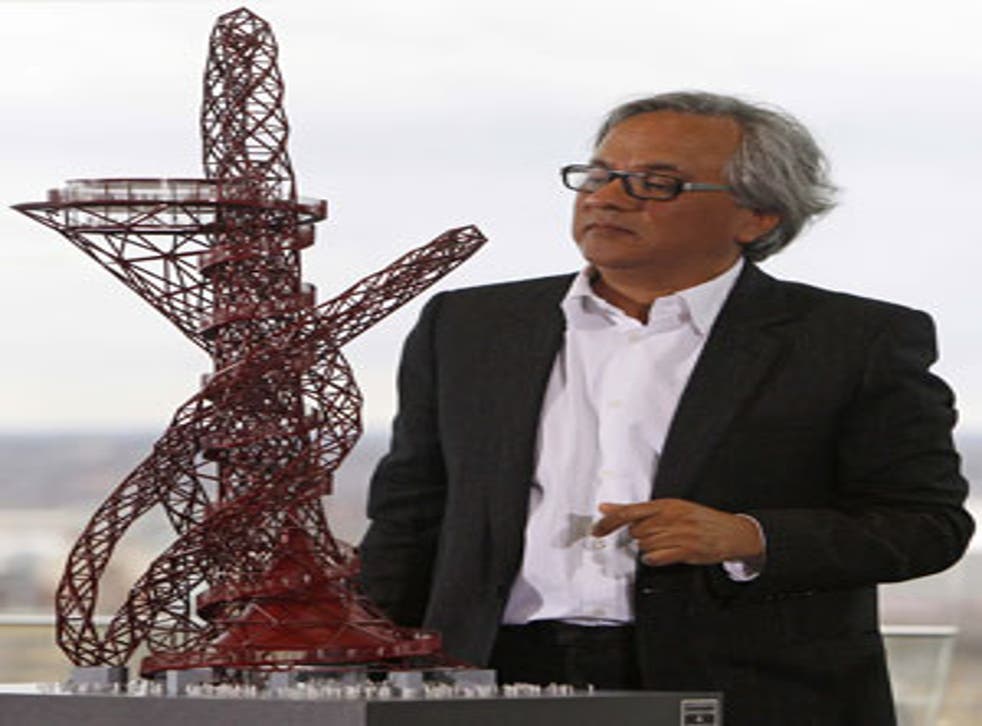 It has been called a waste of money, "Meccano on crack", and hailed by the Mayor of London, Boris Johnson, as the "hubble-bubble" tower for its likeness to a shisha pipe.
While even its builders admit that people "either love it or hate it", Anish Kapoor's big, red and much-maligned Olympic mast has finally won admirers.
The ArcelorMittal Orbit tower, which is being built at the London 2012 Olympic Park in Stratford, has been hailed as "a marvel of mathematics" by the magazine New Scientist.
The tower's looping, roller-coaster shape, which was designed with the aid of three-dimensional computer imaging, required engineers to develop complex mathematical formulae to calculate the effect of gravity and the wind on its structural integrity.
Cecil Balmond, the engineer who designed the tower with sculptor Kapoor, and who used to lead the advanced geometry unit of construction firm Arup, said: "Like a planetary orbit it goes round and round and round and is stable. So instead of a straight continuous cone, we have an orbit, which each time it passes itself, it connects."
The commendation from New Scientist will come as some relief to Balmond and Kapoor, not to mention Britain's richest man, the steel tycoon Lakshmi Mittal, whose company has stumped up £19.6m and 2,200 tons of steel for the project after Mr Johnson asked for "something extra" to enhance the long-term appeal of the Olympic site.
The 115m (377ft) tower will be the UK's tallest sculpture when it is completed next month. Only a year ago, there were doubts it would even get off the ground. The Government's architecture watchdog published a review which withheld planning permission pending a rethink of mundane elements such as how sewage pipes would link to the structure.
With these matters ironed out, the tower has grown four metres every day of construction since February.
"It would have boggled the minds of the Romans. It would have boggled Gustave Eiffel," said Mr Johnson last year.
Join our new commenting forum
Join thought-provoking conversations, follow other Independent readers and see their replies