London 2012: Many Olympic 'Games lanes' reopened to public after officials opt to travel by public transport
London Mayor Boris Johnson admitted that 'a lot' of the sections of road were not needed this morning
Kevin Rawlinson
Monday 30 July 2012 21:39 Comments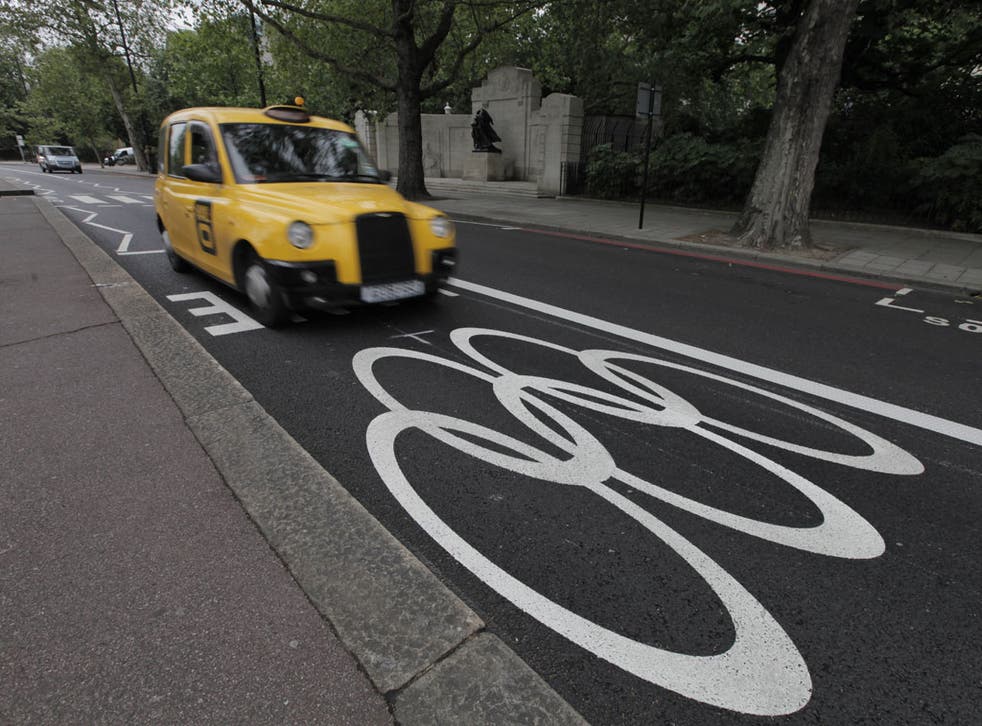 Many of the Games Lanes, lengthy sections of the capital's roads reserved for London 2012 VIPs, have been reopened to the public after officials such as International Olympics Committee chief Jacques Rogge opted to take buses and trains instead.
Mayor Boris Johnson admitted that "a lot" of the sections of road were not needed this morning. He said: "Actually, we've been able to turn off a lot of the Games lanes because so many people are going by public transport.
"It turns out a lot of the Olympic bureaucrat types who could go in the Games lanes, the T3 people as they're called, are using public transport.
"Jacques Rogge himself today took the DLR, I'm proud to say, and was conveyed in stately style and comfort he'd expect on the DLR, and a lot of them are doing that and that is good news."
The news will come as welcome relief to the capital's commuters, who have seen large sections of road closed to them during peak times. But that relief could be short-lived after a spokesman for the Mayor of London confirmed today that the reopening was not permanent.
A decision on whether to open sections of the network to the public will be taken each day, subject to the level of demand for them, leaving the possibility open that each of those reopened today could be closed off again tomorrow.
Around 60 miles of the capital's roads were set aside as dedicated Games Lanes and drivers of any non-accredited vehicles spotted using them risked fines of up to £130.
Drivers were also warned that their vehicles could be impounded for breaking Games Lanes rules and would have to pay £40-per-day their car was held, as well as a £200 release fee. The Lanes are part of the 109-mile Olympic Road Network (ORN), which was set up to help speed Olympics traffic to the Games sites.
A Transport for London spokesman said: "As we promised, Games Lanes on the ORN are operating flexibly and some will remain open to all traffic if demand from vehicles carrying athletes officials and media is low and journey time reliability targets are being met.
"Every Games Lane has a variable message sign at the start to make it clear to drivers whether or not the Games Lane is in use. They are open to normal traffic whenever they say 'All traffic use Games Lane'."
Register for free to continue reading
Registration is a free and easy way to support our truly independent journalism
By registering, you will also enjoy limited access to Premium articles, exclusive newsletters, commenting, and virtual events with our leading journalists
Already have an account? sign in
Join our new commenting forum
Join thought-provoking conversations, follow other Independent readers and see their replies