The Independent's journalism is supported by our readers. When you purchase through links on our site, we may earn commission.
London Eye: Minute's silence observed for victims of munich massacre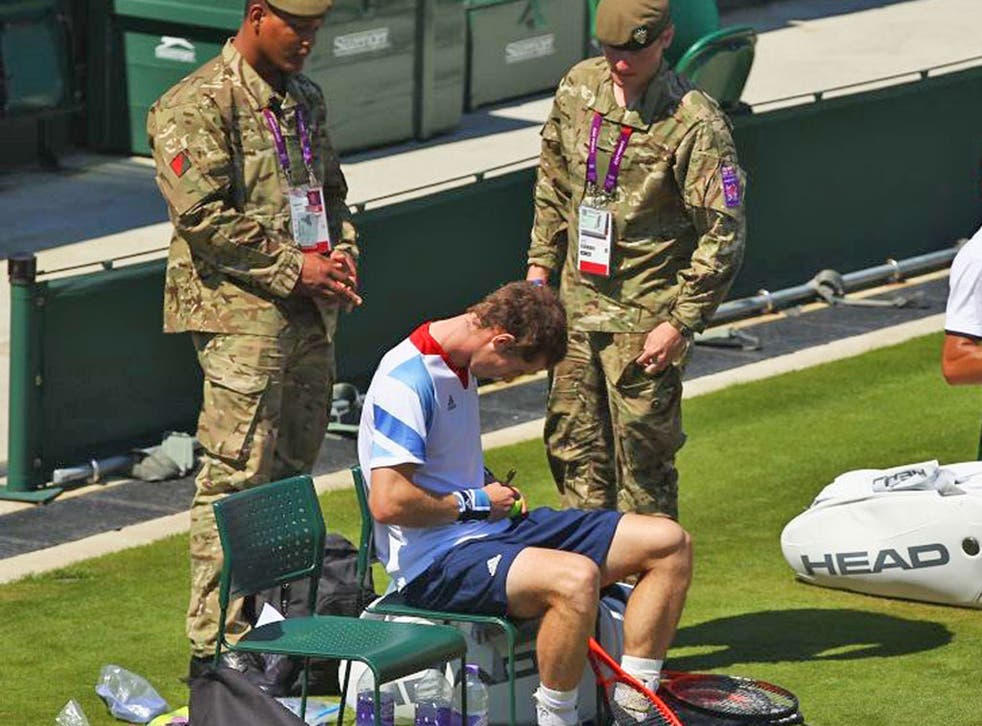 A minute's silence was held in the Olympic Village yesterday in memory of the 11 Israeli team members killed at the 1972 Games in a "spontaneous" tribute by the IOC.
A campaign has been launched by the widow of one of the victims of the disaster 40 years ago for a minute's silence during the opening ceremony, but IOC president Jacques Rogge has ruled that out.
Instead, the tribute was paid at the signing of the Olympic Truce, the first time it has happened inside an athletes' village.
"I would like to start by honouring the memory of 11 Israeli Olympians who shared the ideals and have brought us together in this beautiful Olympic Village," Rogge said.
"The 11 victims of the tragedy believed in that vision. They came to Munich in the spirit of peace and solidarity. We owe it to them to keep that spirit alive."
Rogge insisted he had not made the surprise tribute to try to calm calls for the silence during the opening ceremony. "It was a spontaneous suggestion," he said. London 2012 chairman Sebastian Coe, mayor Boris Johnson and culture secretary Jeremy Hunt all attended.
Norovirus hits badminton players
A Derbyshire hotel which housed Australian and Canadian badminton players was briefly forced to close after the athletes were hit by a vomiting bug. Mickleover Court Hotel temporarily shut after the guests were diagnosed with a viral infection.
Three Australians, including Glenn Warfe, above, have recovered, but two Canadians missed a warm-up match. "Norovirus has been identified as the cause of the infection," the Health Protection Agency said. "We are working with environmental health officers to identify the source of the illness."
Stamp of approval for gold winners
British gold medal winners over the next three weeks will be instantly immortalised in stamp form, the Royal Mail has pledged. The postal service has promised to issue a stamp honouring every member of the British Olympic team who wins gold during the Games, vowing to have them on sale within 24 hours of the athlete's victory.
Tweets of the day
"Haggis neeps and tatties for lunch! A very Scottish send off for our last day here in Edinburgh!" Liam Tancock
"Nothing like a bit of revision to bring me back to reality in the #teamgb holding camp." Emily Diamond, British sprinter, 21
"And the wait is over... Finally here in #London" Michael Phelps
3 days to go to the Games
Hungary [1952, 1964 & 1968] and Great Britain [1900, 1908 & 1912] have both won gold in the men's football event three times.
Register for free to continue reading
Registration is a free and easy way to support our truly independent journalism
By registering, you will also enjoy limited access to Premium articles, exclusive newsletters, commenting, and virtual events with our leading journalists
Already have an account? sign in
Register for free to continue reading
Registration is a free and easy way to support our truly independent journalism
By registering, you will also enjoy limited access to Premium articles, exclusive newsletters, commenting, and virtual events with our leading journalists
Already have an account? sign in
Join our new commenting forum
Join thought-provoking conversations, follow other Independent readers and see their replies