Sochi 2014 Luge: Olympics commercial says the Games have always been 'a little bit gay'
Winter Olympics video pokes fun at Russia's gay propaganda laws
Heather Saul
Thursday 06 February 2014 12:47 Comments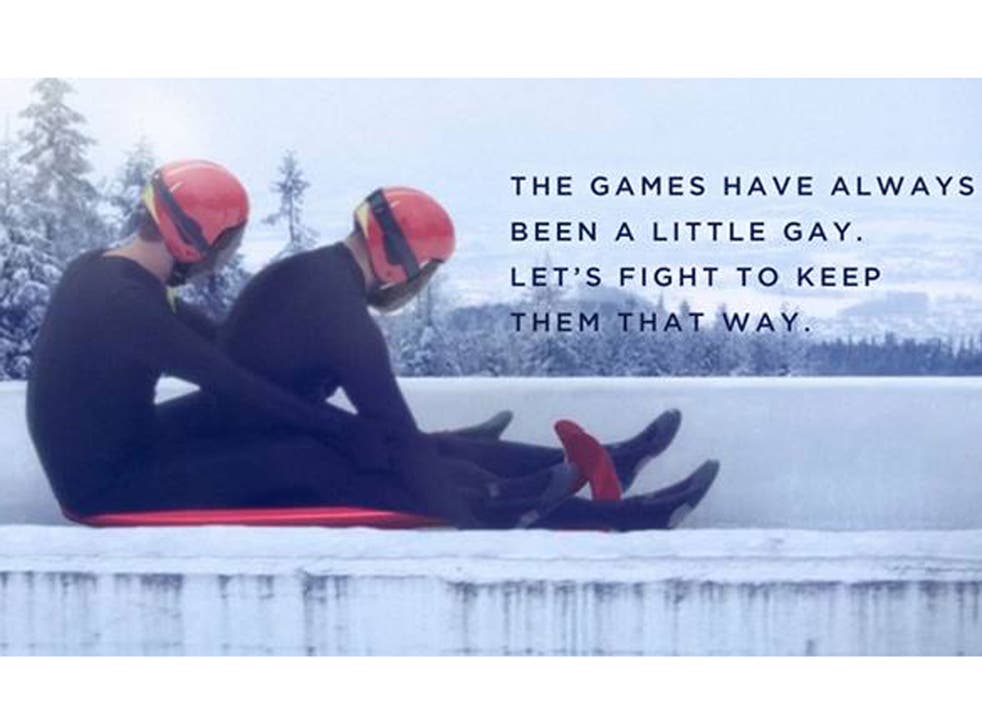 The Olympics have always been a little bit gay - so let's keep it that way, is the call of an online advert released just before the Sochi 2014 Winter Olympics kicked off.
The advert, produced as part of a collaboration between the Canadian Institute of Diversity and Inclusion (CIDI) and Toronto based Re-think, shows two male sledgers thrusting in time to 1980s anthem "Don't You Want Me" by The Human League as they prepare to begin luge sledging.
The online-only ad ridicules Russian President Vladimir Putin's so-called anti-gay laws by closing with the message: "The games have always been a little gay. Let's fight to keep them that way".
Caleb Goodman, partner and managing director at Rethink explained the 30-second video was created as "a message about equality" and "the backdrop happens to be the Olympics."
It comes shortly after Human Rights Watch expressed concerns over a "deteriorating situation of widespread and concerted abuse against lesbian, gay, bisexual, and transgender (LGBT) people and activists."
"We … saw this as a real opportunity," Mr Goodman told The Toronto Star. "It's something that was important to us and on our minds."
The first events in the Winter Olympics began this morning with a snowboarding slopestyle event.
The A-list opposing Russia's anti-gay laws

Show all 15
Register for free to continue reading
Registration is a free and easy way to support our truly independent journalism
By registering, you will also enjoy limited access to Premium articles, exclusive newsletters, commenting, and virtual events with our leading journalists
Already have an account? sign in
Join our new commenting forum
Join thought-provoking conversations, follow other Independent readers and see their replies