Tokyo Olympics has 'no plan B', insists IOC president Thomas Bach
The Games is now just over six months away after being postponed last year due to the Covid-19 pandemic
Jack Rathborn
Thursday 21 January 2021 14:28 Comments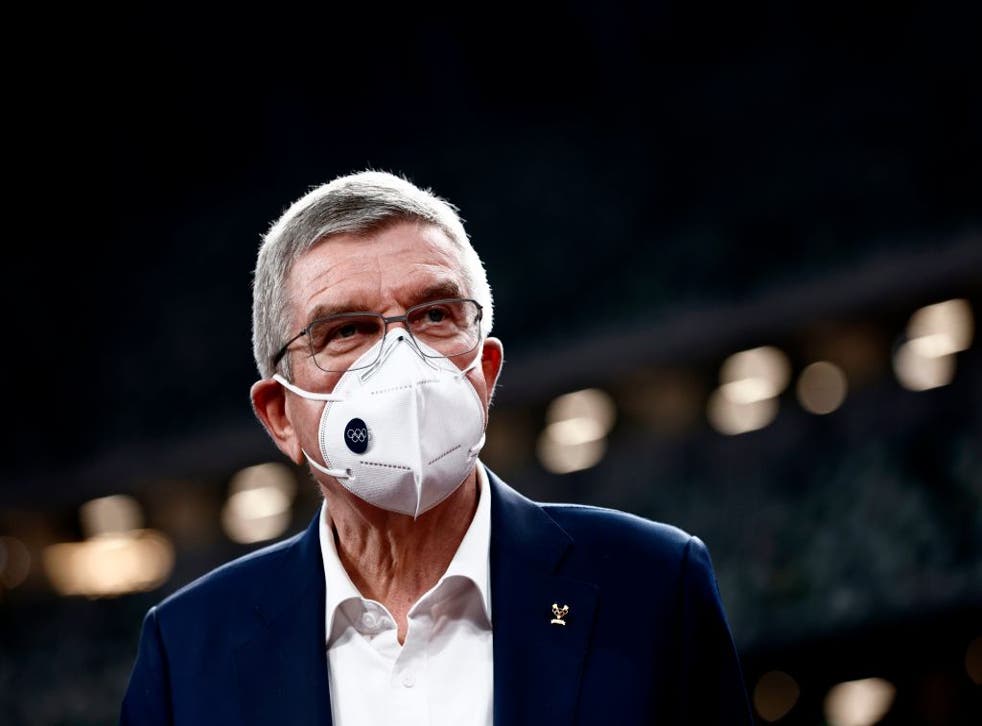 The Tokyo Games has "no Plan B", insists International Olympic Committee President Thomas Bach, who underlined the intention for the event to take place as planned this year.
With the global coronavirus pandemic ongoing, there have still been doubts over whether the Olympics will take place on time in Tokyo after being postponed last year.
It is now almost six months until the rearranged Games are due to start on 23 July, with Japan Prime Minister Yoshihide Suga under pressure due to soaring Covid-19 cases and public support deteriorating.
READ MORE: Tokyo Olympics may be too big a gamble, says disease expert
But Bach issued a strong statement of intent that the Games will go on as planned with no contingency in place.
"We have at this moment, no reason whatsoever to believe that the Olympic Games in Tokyo will not open on the 23rd of July in the Olympic stadium in Tokyo," Bach told Kyodo News.
"This is why there is no Plan B and this is why we are fully committed to make these Games safe and successful."
With the Beijing 2022 Winter Olympics on the horizon and rapidly escalating costs further reducing public support, Tokyo organisers have repeatedly ruled out postponing the Games again.
While a prominent disease expert has warned of the "gamble" to host the Games under the current circumstances.
"Do you have to risk that? Risk by holding the Olympic Games? I don't think so," said Kentaro Iwata, a prominent infectious diseases expert from Kobe University.
"We are facing far more danger than last year, so why do you have to hold the Olympic Games, cancelled last year due to risk of infections, this year?
"Is it like the attitude of a bad gambler? The gambler who loses money just pours in (more) money to get it back,"
Reuters contributed to this report
Register for free to continue reading
Registration is a free and easy way to support our truly independent journalism
By registering, you will also enjoy limited access to Premium articles, exclusive newsletters, commenting, and virtual events with our leading journalists
Already have an account? sign in
Join our new commenting forum
Join thought-provoking conversations, follow other Independent readers and see their replies