Learning disabilities: Paralympic 'cheats' no more
One eligibility scandal in 2000 saw all athletes with learning disabilities banned from the Paralympics – but they are set for a glorious return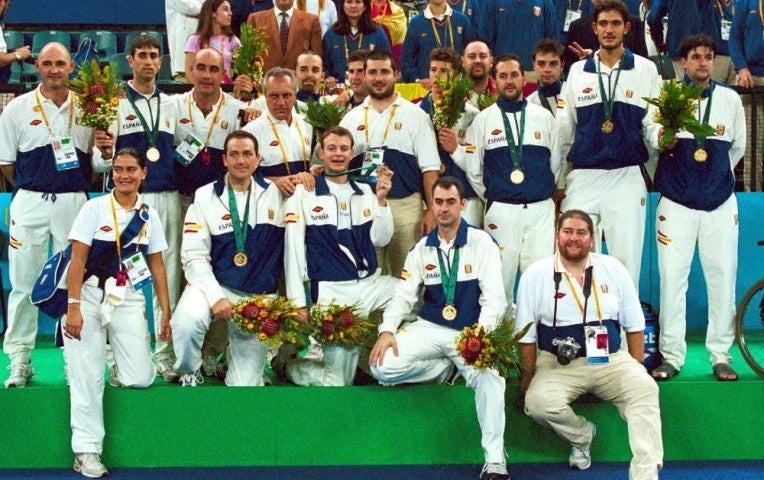 Athletes with learning disabilities have always been outsiders in the Paralympics movement. They were excluded from participation; almost snubbed by the physically disabled athletes, until Atlanta in 1996, when organisers finally succumbed to international campaigns for equality.
Only disaster struck four years later. A scandal erupted at the Sydney Games after an undercover journalist exposed several members of the Spanish basketball team, including himself, to be intellectually fit.
The cheats were not learning disabled athletes, yet the response by the International Paralympics Committee was to punish all learning disabled athletes. They were banned from the Games and hundreds of elite athletes and tens of thousands of children who enjoyed sport and may have had what it takes to become winners, saw funding, sports clubs and events slashed.
Yet next week, after 12 years of isolation, 120 learning disabled athletes from 34 countries step out with their physically disabled teammates to show off their sporting prowess to the world. This includes nine British athletes – seven swimmers, one 1,500m runner and one table tennis player – who between them will represent Team GB in all three sports in the learning disability classification.
The road back has been long, hard and uncertain, with confirmation that they could re-join the Paralympics only coming in November 2009. Even then, strict conditions were imposed around eligibility, in order to minimise the possibility of cheating happening again, which means that learning disabled athletes must go through a multi-stage assessment process. The first step is for athletes to be assessed and diagnosed with an intellectual impairment by a health professional. The person must have an IQ of less than 70, the disability must impact on everyday activities like socialising and chores and the difficulties must have been emerged before the age of 18. This eligibility test existed in 2000, but was disregarded by the Spaniards and gets athletes onto an initial list.
The second stage is the sports-specific tests to measure the impact of someone's learning disability on their performance in that particular sport.
There are several components, including testing the intellectual and cognitive skills that people need for sports, such as reaction times and remembering a race or game plan, and more technical tests such as a runner's ability to pace himself over 1,500m. Finally, athletes are observed in competition to see how they react.
"I can't keep score, I lose track and get confused, because I'm not good at maths, and I struggle to remember tactics, so my coach always has to remind me," said table tennis player Victoria Bromley, 26. "I'm glad I can represent people with learning disabilities, and show people what we're capable of. Just because one country cheated, it was unfair to knock us all back."
One reason why such few events are included this year is because the development of these tests is complex, expensive and time consuming. Yet even the limited inclusion of learning disabled athletes at this year's Games represents progress. Tracey McCillen, head of UK Sports Association, which implements the eligibility system across all sports, said the ban aggravated existing attitudes towards learning disabilities. "The impact of the ban was not limited to elite athletes. It even stopped kids from being allowed to take part in sporting events like the Youth Games. In some cases it was used as an excuse, but since 2009, attitudes have started to change."
Before then, it was an uphill struggle for athletes to keep themselves enthusiastic, not knowing whether they would be even eligible for London 2012. It was also financially impossible for many to train; many paid to represent their own country at meets.
"It has been hard to stay motivated, but I always thought we would get back in eventually, so I kept working in case," said Bromley, who trains part-time, around her job as a carer.
She will miss Wednesday's opening ceremony because her first match is at 1pm the next day, but will be at the closing event. By then, London 2012 will be over and thoughts will be turning to the future – the hope is that within the next decade Team GB will be fielding 80 learning disabled athletes – back to 1992 levels.
A lot, therefore is riding on this year's pioneers – athletes, coaches and those who designed the rules. "We need to get it right and prove to the Paralympics movement that we can get it right," said McCillen. "Then we can start to be cautiously optimistic about more events in Rio."
Join our commenting forum
Join thought-provoking conversations, follow other Independent readers and see their replies