Paralympics 2020 opening ceremony live stream: How to watch online and on TV
The curtain-raising event marks the start of the Games in Tokyo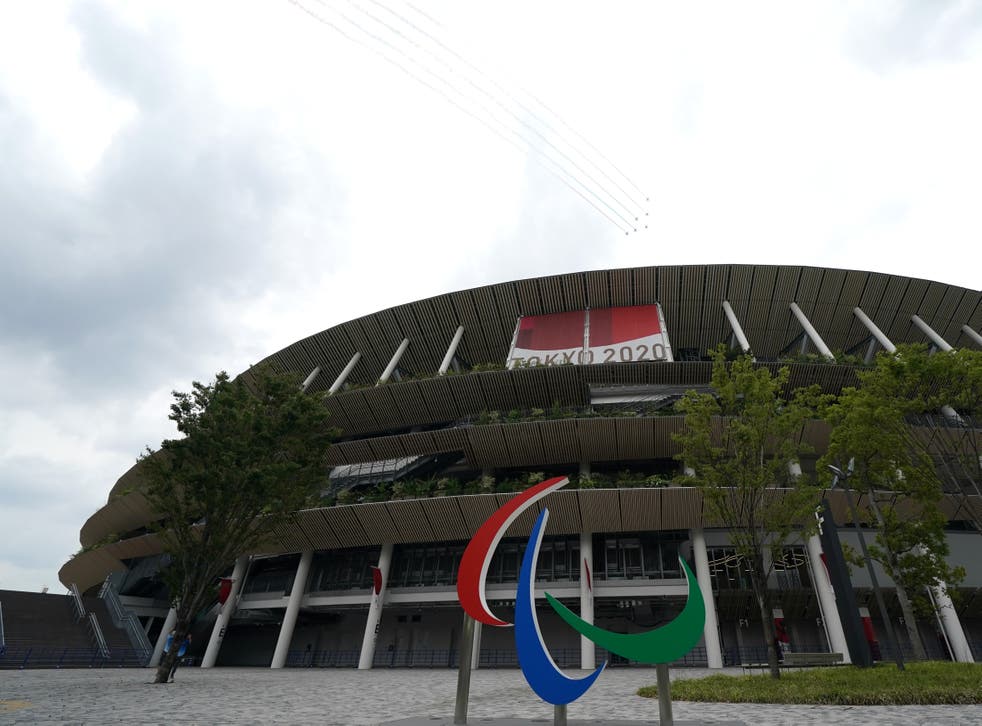 The Paralympics returns today with the Tokyo opening ceremony signalling the start of what promises to be a captivating programme of events.
There will be a show put on by the Japanese, including plenty of dancing, lasers and fireworks to thrill the audience around the world.
The Games as a whole is more than just sporting excellence of course, with organisers underlining the message of peace, inclusivity and harmony, while the refugee Paralympic team (RPT) has spoken about its ability to deliver a "message of hope" to the people of Afghanistan following thousands fleeing the country after the Taliban seized back control.
From Tuesday, 24 August through to Sunday, 5 September, the Paralympics will provide plenty of entertainment and incredible stories.
Here's everything you need to know about the opening ceremony and how to follow:
When and where is it?
The opening ceremony takes place on Tuesday, 24 August, at the Japan National Stadium, also known at the Olympic Stadium, which has a 68,000 capacity. The closing ceremony will also take place there on 5 September.
What time is it?
Just like the Tokyo 2020 Olympics, fans will not have to be up very early for this one with the ceremony starting at midday (BST), with it taking up to four hours to finish.
Where can I watch it?
Channel 4 are the rights holders for the Paralympic Games and will be show the opening ceremony. Ade Adepitan was present the coverage, which starts at 11.30am. Baroness Tanni Grey-Thompson will be onside to serve as a pundit, with Krishnan Guru-Murthy and Rob Walker commentating.
Independent Sport will have live coverage with the live blog to follow all the action and reaction from social media.
Who will be Team GB's flagbearers?
Swimmer Ellie Simmonds and archer John Stubbs have been selected as Great Britain's flagbearers for the opening ceremony of the Tokyo Paralympics. Simmonds is poised for her fourth successive Games having already won eight medals, including five golds. Stubbs was Paralympic champion in the individual compound event at Beijing 2008 and also claimed silver in the team compound at Rio 2016.
Simmonds has also spoken of her belief that reality television and the Black Lives Matter movement have each contributed to improving the image of the Paralympics.
"Even before Beijing, people thought I was going to special Olympics; the Paralympics and disabilities were still under wraps really," said Simmonds, who was just 13 when she made her debut in China in 2008. "People didn't really know what it was.
"Disabilities - and especially the Paralympics - were brought into height in London 2012 and the Paralympic movement and disability has just crept up and it's just amazing to see - it's been showcased and it's amazing.
"It's not just achondroplasia or different disabilities in sport but it's also now in other things: you had Jonnie (Peacock), you had Lauren (Steadman), you had Will (Bayley) in Strictly (Come Dancing), you had Hollie (Arnold) in I'm a Celebrity (Get Me Out of Here).
"There's so many athletes out there with disabilities in reality TV and that's so good for all different disabilities.
"And not just in those types of reality TV (programmes) but seeing it on TV, so kids growing up are more aware that there are so many different people.
"I think also we've seen the rise about it being OK to be different, the likes of Black Lives Matter, the acceptance of all that, the change, the protest and the awareness of there are so many different people out there."
Join our new commenting forum
Join thought-provoking conversations, follow other Independent readers and see their replies