'How unnerving our victories are': Russian Olympic Committee hits back at doping talk
In a tense press conference on Friday the US swimmer Ryan Murphy voiced his concerns over doping in the sport without directly accusing his conqueror, Russia's Evgeny Rylov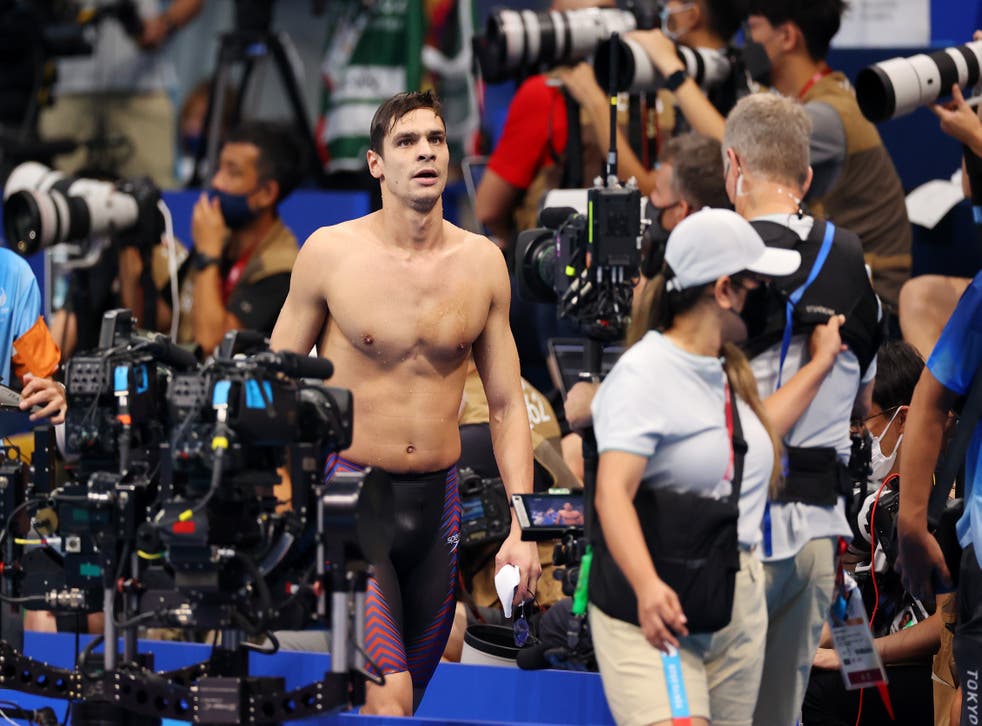 The Russian Olympic Committee has hit back at talk of their athletes doping at the Olympics with a statement declaring it is "absolutely right" they participate in the Games.
Russia was banned from Tokyo 2020 after the country's sophisticated state-sponsored doping programme was uncovered, and they were further found guilty by the Court of Arbitration for Sport of failing to comply with a World Anti-Doping Agency investigation.
However, athletes were allowed to represent the national Olympic Committee rather than the Russian flag itself, a controversial decision which has seen more Russian athletes compete at Tokyo, 335, than in Rio five years ago, as well as given Russia a place on the medal table in all but name.
In a tense press conference on Friday the US swimmer Ryan Murphy voiced his concerns over doping in the sport, saying he was "probably swimming in a race which wasn't clean" after losing his 200m backstroke crown to Russian athlete Evgeny Rylov.
Britain's Luke Greenback, who won bronze, added: "There's a lot of media around the Russian federation coming into the Olympics. It's frustrating seeing that as an athlete, having known that there is state-sponsored doping programme going on and more could be done to tackle that."
Rylov responded to their comments, saying: "I have always been for clean competition. I am always tested. I will fill out all of the forms. From the bottom of my heart, I am for clean sport. I am devoting my whole life to this sport. I don't even know how to react to that. Ryan didn't accuse me of anything so I'd rather not react to what he said."
The Russian Olympic Committee made a pointed tweet, complete with a picture of Greenbank and other athletes who have questioned their place in the Games.
"How unnerving our victories are for [some]," the tweet read. "Yes, we are here at the Olympics. Absolutely right. Whether people like it or not. But you have to be able to lose. But not everyone is given this. The old hurdy-gurdy has again started up the song about Russian doping. Someone is twisting the handle carefully."
Join our new commenting forum
Join thought-provoking conversations, follow other Independent readers and see their replies