Ben Ainslie reins Jonas Hogh-Christensen in to boost Olympic gold medal chances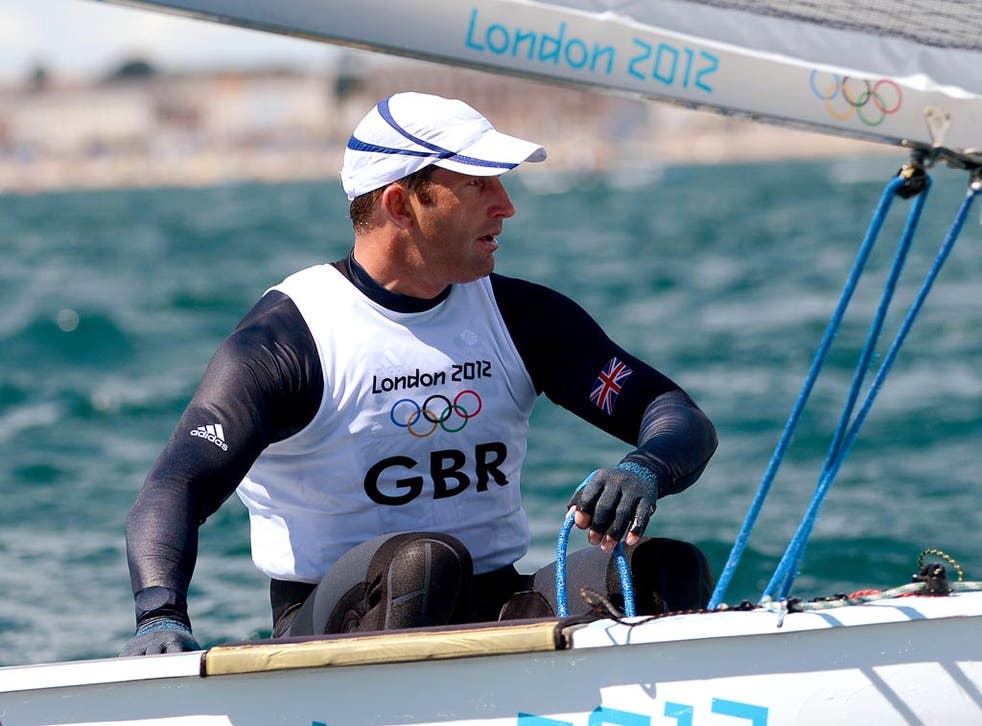 Three-time gold medallist Ben Ainslie stepped up his gold medal charge today by dramatically cutting Jonas Hogh-Christensen's lead at the top of the Finn standings.
The 35-year-old came into his fifth Olympics as overriding favourite to top the podium, but failed to finish ahead of the Dane in the first six races.
However, Ainslie returned from a rest day seemingly reinvigorated and quickly went about narrowing the Dane's 10-point gap at the top of the overall standings.
Ainslie got off to his best start of the Games in race seven on the choppy waters of Weymouth Bay and rounded the first mark in the lead.
He continued to head the fleet into the third leg, where overall leader Hogh-Christensen capsized and dropped down to 15th.
The Dane recovered superbly to finish in eighth but could only watch on as Ainslie won the race by 21 seconds.
The six-time Finn world champion continued in the same vein of form in the day's second race, overcoming a relatively sluggish start to beat Hogh-Christensen to third spot after a superb final downwind leg.
Ainslie seemed to gesticulate towards the Dane's boat at the end of the race after cutting his lead at the top down to three points.
PA
Join our new commenting forum
Join thought-provoking conversations, follow other Independent readers and see their replies