Swimming sensation Missy Franklin announces retirement aged 23 in emotional letter
Franklin stormed on to the scene as a teenager at the 2011 World Championships, winning three golds, before sweeping to four Olympic golds at London 2012 aged 17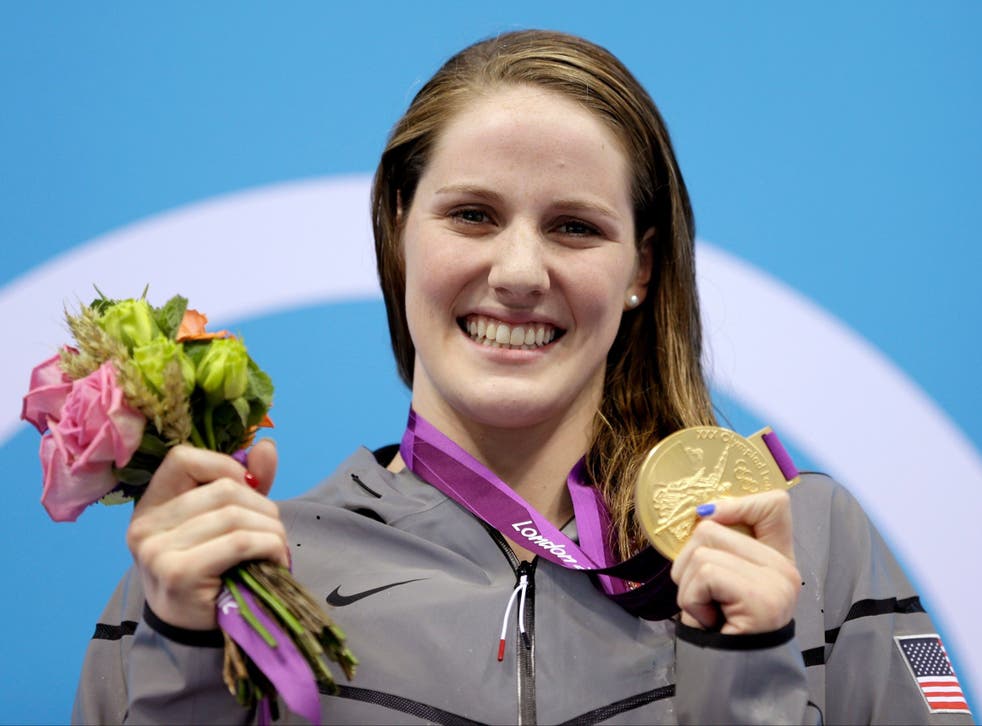 Swimming sensation Missy Franklin has retired from the sport aged 23 after years of injuries and mental illness, writing in an emotional letter: "I began to realize that my greatest dream in life, more so than Olympic gold, has always been becoming a mom."
Franklin stormed on to the scene as a teenager at the 2011 World Championships, winning three golds, before sweeping to four Olympic golds at London 2012 aged 17.
But a shoulder injury disrupted the American's preparations for the 2016 Olympics in Rio, and she later opened up about the emotional distress she went through at the time.
In a letter published by ESPN, Franklin wrote: "In 2015, I decided to go home and train in Colorado with Todd Schmitz and the Colorado Stars, and work with my weight trainer Loren Landow. I've been very open about what I went through as I prepared for the Olympics in 2016 and talked openly about the struggles I endured, which included shoulder pain whenever I tried to train or compete, depression, anxiety and insomnia. It was also the year when I began to fully accept the fact that something was wrong with my body and it wasn't working the way it was supposed to work.
"At the Mesa Pro Series event in April 2016, I had to be pulled from the meet due to intense shoulder pain from an injury suffered in warm-up. I had never experienced that kind of pain before and I began to completely unravel. The Olympic Games were just four months away and many expected it to be the greatest moment of my athletic career. After the success I saw at my first Olympics in London, the expectations for my second Olympic appearance only felt greater.
"I trained through it all – both the physical and emotional pain – and did everything I possibly could have to keep my head held high. Looking back, surviving through those eight days in Rio was the greatest accomplishment of my career. I was able to stay true to who I was as much in failure and disappointment as I had been in winning and being the best in the world."
Franklin said that after a series of treatments failed to fully cure severe chronic tendinitis in her shoulder, her only options were try another round of surgery with no guarantee of success, or to retire.
"When I heard the word 'surgery' I immediately broke down because I already knew my answer: no. I've been in too much pain, for too long, to go through another surgery with a longer recovery time and no guarantee it would even help. I prayed, and I prayed, and I prayed. I talked to the most trusted people in my life. When my now fiancé looked at me and said the following, my answer finally became clear. 'I will support you fully, no matter what you choose. But what matters to me the most, more than anything, is that you can hold our children in your arms one day without being in excruciating pain.'
"I began to realize that my greatest dream in life, more so than Olympic gold, has always been becoming a mom. Swimming had been such a huge part of my life for as long as I could remember, but it was not my entire life. I still have dreams, goals, aspirations and intentions I plan on living out every day of my life. I will never be able to express in words how grateful I am for swimming -- for the places it has taken me, the lessons it has taught me and, most importantly, the people it has brought into my life."
Fellow star of the US swimming team Katie Ledecky tweeted: "Congrats @missyfranklin on a stellar swimming career. Loved being on relays with you and racing you (your post-race hugs👌🏼). Most of all lucky to call you a teammate & friend. Thanks for inspiring so many swimmers with your fast swimming, determination, hard work, & positivity."
USA Swimming tweeted: "Simply put, thank you, Missy! Your impact on our sport – in and out of the pool – is immeasurable."
Join our new commenting forum
Join thought-provoking conversations, follow other Independent readers and see their replies