Winter Paralympics 2018: Millie Knight and Brett Wild win Britain's first medal with a downhill silver in PyeongChang
The 19-year-old, who has only 5 per cent vision and is registered blind, is competing in her second Paralympic Games after making her debut aged just 15 in Sochi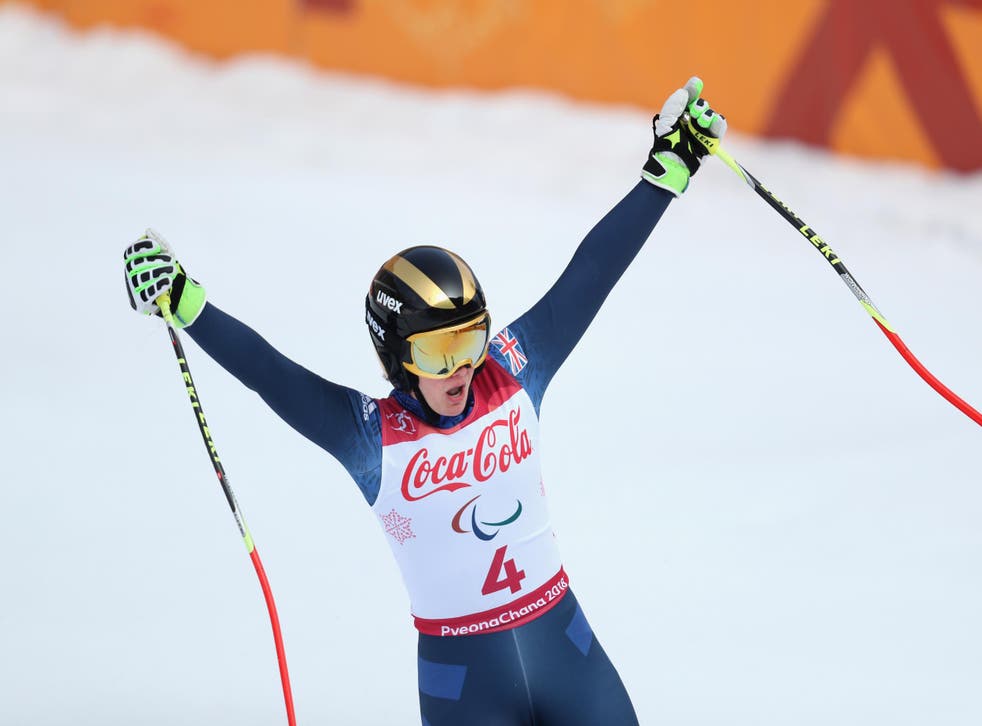 Millie Knight and her guide Brett Wild have won Britain's first medal of the Winter Paralympic Games on the opening day of competition in PyeongChang.
Knight and Wild won silver in the visually impaired downhill, finishing 0.86 seconds behind eventual winners Slovakia's Henrieta Farkasova and her guide Natalia Subrtova with a time of 1:30.58.
"I can't stop smiling. It is the best feeling in the world," Knight told BBC Sport.
"I was quite nervous at the start gate but once we pushed out, it was purely about doing what we had to do and thinking about the technical aspects down the course."
The 19-year-old, who has only 5% vision and is registered blind, is competing in her second Paralympic Games after making her debut aged just 15 in Sochi.
She was the flag-bearer for ParalympicsGB in Russia, but she was too young to race in the speed events. She has since struck up a fruitful partnership with Wild, winning the World Championships last year.
But she suffered a bad crash at over 70mph after crossing the finish line to become a world champion during that event, leaving her with concussion and questioning whether she would continue with the sport.
"There were times when I didn't think I could get back," she said after her medal triumph.
"I'm not going to lie, it was a tough recovery but we have such great support staff so there are a lot of people to thank."
GB's Menna Fitzpatrick was also competing with guide Jen Kehoe in the downhill but crashed early on in her run. However she appeared unhurt and was able to ski to the bottom of the course
Knight and Wild's medal success is GB's first of the competition, and they expect to secure a few more having been set a target of between six and 12 medals by UK Sport.
The pair will be hoping to add to their medal tally when they return to the slopes tomorrow in the visually impaired super G.
Register for free to continue reading
Registration is a free and easy way to support our truly independent journalism
By registering, you will also enjoy limited access to Premium articles, exclusive newsletters, commenting, and virtual events with our leading journalists
Already have an account? sign in
Register for free to continue reading
Registration is a free and easy way to support our truly independent journalism
By registering, you will also enjoy limited access to Premium articles, exclusive newsletters, commenting, and virtual events with our leading journalists
Already have an account? sign in
Join our new commenting forum
Join thought-provoking conversations, follow other Independent readers and see their replies