Who is Izzy Atkin? Everything you need to know about Great Britain's first Olympic medal-winning skier
Profile: Atkin, who has dual nationality, was born in Boston and calls the ski haven that is Park City in Utah home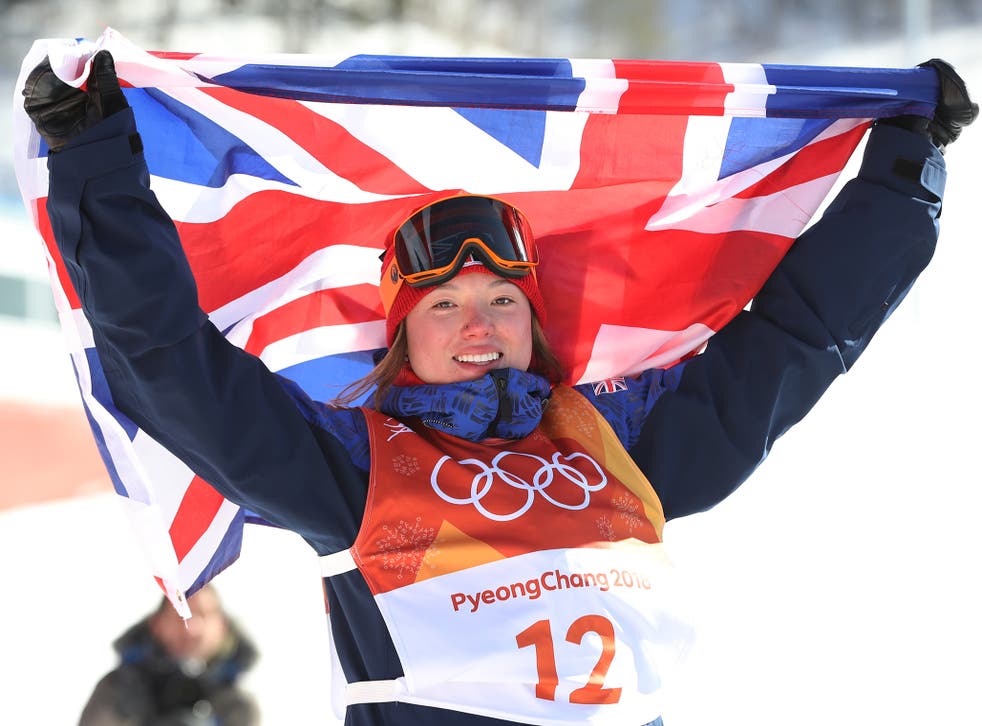 Izzy Atkin may have been born in the United States, but she is a big fan of Marmite and Ribena.
The 19-year-old, who on Saturday claimed Great Britain's first Winter Olympics skiing medal with bronze in the ski slopestyle event, was born in Boston and calls the ski haven that is Park City in Utah home.
Atkin, who has dual nationality, attended a specialist skiing school after persuading her parents, Mike and Winnie, that she wanted to be a freestyle skier. Her 15-year-old sister Zoe was also watching in Pyeongchang.
"The kids grew up on Ribena and Marmite," dad Mike said.
"When Isabel first went to England she was five months old. We went back for Christmas and she was the screaming child on the overnight British Airways flight.
"At that point we didn't know whether we were going to stay long term in the US or not. She's back in England a lot, visiting my family."
Mike and Winnie, who met when working for the World Bank in Washington, moved from New England to Utah so Atkin could attend a school with an academic calendar squeezed between the ski season.
Winter Olympics crashes and falls

Show all 18
Mike was born in County Durham and raised in Birmingham, where grandmother Betty still lives.
Mike added: "My mother's quite elderly. She's in her late 80s.
"We had a family member set up the DVR to record it. When my mother gets up this morning she'll be watching it. She was a bit of a sportswoman in her day and she's always been very supportive of anything we've done sporting wise. My mother never skied.
"She doesn't understand skiing, but she's certainly very supportive of athletic endeavours and always encouraging the kids."
Atkin was watched in Pyeongchang by her parents and younger sister, as well as auntie Jane and uncle David.
Auntie Jane's lasagne is a favourite and Atkin enjoys going out for a curry when she is visiting relatives, while when visiting relatives in Malaysia she enjoys being a tourist, mum Winnie said.
An approach to GB Park and Pipe ski head coach Pat Sharples saw Atkin opt to represent Britain.
Dad Mike added: "The US team is a very big team and Isabel is shy and reserved so we thought she'd do better in a smaller environment. That was a large part of it.
"We get on very well with Pat and liked his coaching style.
Atkin had tears in her eyes when she saw her parents soon after competition.
Mum Winnie said: "I said 'very proud of you', she did well.
"She didn't say anything. She had tears in her eyes, happy tears."
Register for free to continue reading
Registration is a free and easy way to support our truly independent journalism
By registering, you will also enjoy limited access to Premium articles, exclusive newsletters, commenting, and virtual events with our leading journalists
Already have an account? sign in
Register for free to continue reading
Registration is a free and easy way to support our truly independent journalism
By registering, you will also enjoy limited access to Premium articles, exclusive newsletters, commenting, and virtual events with our leading journalists
Already have an account? sign in
Join our new commenting forum
Join thought-provoking conversations, follow other Independent readers and see their replies