Winter Olympics 2018: Mexican cross-country skier finishes last but raises the roof with heartwarming celebrations
Placing last in Friday's 15km cross country, Madrazo made sure to end the race with a smile on his face - and a Mexican flag raised proudly above his head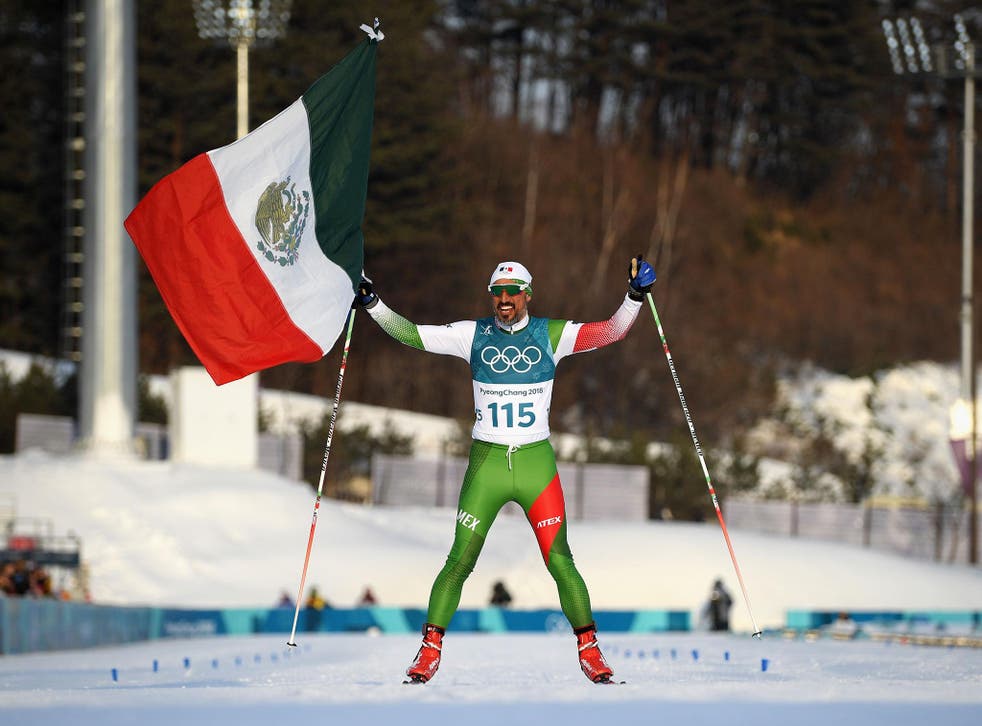 For some, it's the taking part that counts. First, third, or last - it doesn't matter, as long as you make the most of the experience.
And that's exactly what Mexico's German Madrazo did. Competing in the men's 15km cross country in his first Winter Olympics, having never skied until last year, the 43-year-old finished his race in style.
Placing last in Friday's competition, Madrazo made sure to end the race with a smile on his face - and a Mexican flag raised proudly above his head.
As he approached the final straight, a fan handed him a Mexico flag which he triumphantly waved during the final few metres of the race.
Madrazo was greeted by fellow late finishers, including Tonga's Pita Taufatofua, who greeted him with a hero's welcome, lifting him up onto their shoulders as he acknowledged the crowds.
Switzerland's Dario Cologna claimed gold in the event, finishing almost 26 minutes ahead of the Mexican who has lived in McAllen, Texas, for the last decade.
Madrazo finished in 116th - not that he minded one bit.
Join our new commenting forum
Join thought-provoking conversations, follow other Independent readers and see their replies